SIGN UP FOR
OUR NEWS LETTER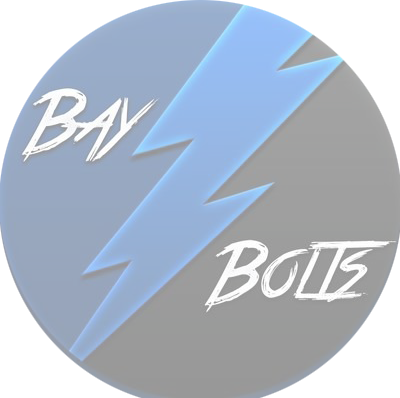 Bolts Look for Revenge on Jets
By Jake Ricker
Tonight the Bolts will look to get their second win in a row after defeating the Ottawa Senators 5-1 on Saturday night. Tonight they will be facing the Winnipeg Jets, this will be the second and final matchup between these two teams with the first one ending in a 5-4 overtime Jets victory. The Bolts will look to even things out with a win tonight. Let's take a quick look at how these two teams match up before puck drop.
Tampa Outlook
The Bolts will once again look to further themselves from the rest of the NHL with another win tonight. Nikita Kucherov remains the NHL points leader with 106 and will look to extend his lead tonight as well. The Bolts will have a fully healthy lineup tonight with no current injuries listed. The Bolts will be looking to get a new streak started tonight as they look to inch closer to clinching a playoff spot. Coming into tonight, the Bolts own the top-ranked power play with a 28.9% success rate. They will need to capitalize on this as the Jets are ranked 22nd on their penalty kill. The Bolts also have the top-ranked penalty kill NHL with an 86.0% success rate. The Bolts will have a much tougher matchup as they face a Jets team that has played really well this season.
Tampa Lines
Offense
Palat-Stamkos-Gourde
Johnson-Point-Kucherov
Killorn-Cirelli-Miller
Erne-Paquette-Joseph
Defense
Hedman-Girardi
McDonagh-Cernak
Coburn-Sergachev
Goalies
Vasilevskiy (Likely Starter)
Domingue
Winnipeg Outlook
The Jets are coming off a 5-2 win over the Columbus Blue Jackets on Sunday night. The Jets will have an even taller task tonight as they face the best team in the NHL. Coming into tonight, the Jets are ranked 6th on the power play with a 24.9% success rate. As for the penalty kill the Jets are ranked 22nd in the NHL with a 78.8% success rate. The Jets will have to be better on the penalty kill as they face off against the number one power play in the NHL. They will be without Dustin Byfuglien so the defense will need to make sure they pick up the slack as they face a high powered offense. The Jets have beaten the Bolts once this season and they will be looking to repeat that performance tonight.
Winnipeg Lines
Offense
Laine – Scheifele – Wheeler
Connor – Hayes – Ehlers
Tanev – Coop – Little
Perreault – Lindholm – Roslovic
Defense
Beaulieu – Trouba
Kulikov – Myers
Chiarot – Niku
Goalies
Hellebyuck (Likely Starter)
Brossoit
Be sure to follow us on Twitter for live updates of tonight's game @bay_bolts!
PICK A TEAM