SIGN UP FOR
OUR NEWS LETTER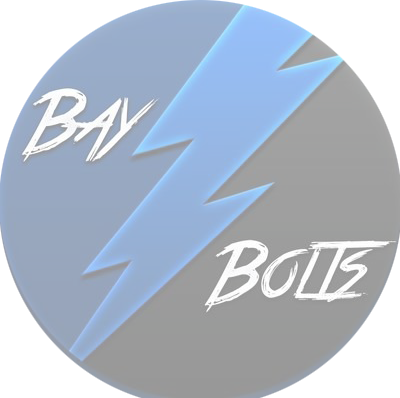 Bolts Look to Build Off Playoff Clinching News
By Jake Ricker
Tonight the Bolts will look to bounce back after being defeated by the Minnesota Wild 3-0 on Thursday night. Tonight they will be facing the Detroit Red Wings, this will be the third of four matchups between these two teams with the first one ending in a 3-1 Lighting victory, and the second ending in a 6-5 Shootout victory. The Bolts will look to get the third win of the series with a win tonight. Let's take a quick look at how these two teams match up before puck drop.
Tampa Outlook
The Bolts will once again look to further themselves from the rest of the NHL with another win tonight. Nikita Kucherov remains the NHL points leader with 108 and will look to break the Bolts franchise record tonight. The Bolts will be without Dan Girardi, Adam Erne, and Anton Stralman as they are all listed day to day. Coming into tonight, the Bolts own the top-ranked power play with a 29.0% success rate. The Bolts also have the top-ranked penalty kill NHL with an 85.6% success rate. So far the Bolts have dominated the Red Wings this season and they will look to continue that tonight.
Tampa Lines
Offense
Palat-Stamkos-Miller
Johnson-Point-Kucherov
Killorn-Cirelli-Joseph
Gourde-Paquette-Callahan
Defense
Hedman-Sergachev
McDonagh-Cernak
Coburn-Rutta
Goalies
Domingue (Confirmed Starter)
Vasilevskiy
Detroit Outlook
The Wings are coming off a 3-2 shootout win over the New York Rangers on Thursday night. The Wings will have an even taller task tonight as they face the best team in the NHL. Coming into tonight, the Wings are ranked 24th on the power play with a 16.6% success rate. As for the penalty kill the Wings are ranked 26th in the NHL with a 77.8% success rate. The Wings will have to be better on special teams as they face the Bolts who own the best special teams in the NHL. The Wings will be without a few key players such as Dylan Larkin so everyone will need to step up. Teams have been able to beat the Bolts by taking away a lot of their time and space, the Wings will need to do just that if they want a shot at winning.
Winnipeg Lines
Offense
Bertuzzi – Athanasiou – Mantha
Vanek – Nielsen – Zadina
Abdelkader – Glendening – Helm
Ehn – De La Rose – Rasmussen
Defense
Dekeyser – Hronek
Kronwall – Bowey
Ericsson – Daley
Goalies
Howard (Likely Starter)
Bernier
Be sure to follow us on Twitter for live updates of tonight's game @bay_bolts!
PICK A TEAM