SIGN UP FOR
OUR NEWS LETTER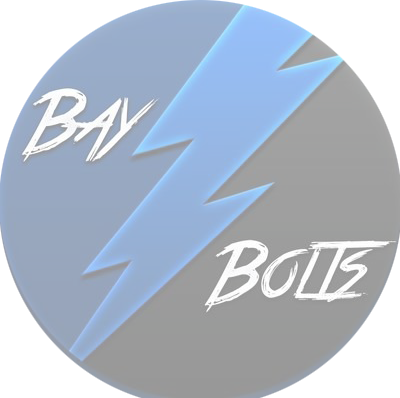 Unfinished Business
By: Kyle Pereira
The Tampa Bay Lightning have become the first team to clinch a playoff spot in the 2018-19 NHL season, standing at 51-13-4. Despite losing 3-0 in their last contest against Minnesota, the Anaheim Ducks made the Lightning playoff dreams official, with an 8-2 thumping of the Montreal Canadiens. In doing so, the Lightning tied the 2008-09 San Jose Sharks for the second fewest games needed to clinch (68) since 2005-06, just one game more than the 2009-10 Washington Capitals. The Lightning are the fastest to clinch a postseason position since 2005-06 based on calender date.
The Lightning have now gone to the playoffs in 5 of their last 6 seasons, and 11th overall. But this does not mean the Lightning are going to take a back seat for the remainder of the season. Head coach Jon Cooper had this to say on clinching the playoffs: "It's something you work all year for, but it's not time to sit back and be like, 'Oh great, we made it,' Yes, this is what we've been working for, but there's still so much more to do. I don't think 14 games left we can pat ourselves on the back and say good job. We've got to make sure we keep pressing forward here so we don't skip a beat coming into mid-April. When you sit back, it is comforting to know that you're in, but for us, we're not resting on this. There's a lot more to do." Following Jon Cooper, Steven Stamkos said just about the same thing, stating, "We're far from accomplishing what we want to do. We want to continue to get better. We thought our last game just wasn't a good indication of that. We'll look to get back at it tonight. Making the playoffs is one thing, but we've talked about this team and the expectations that we have greater than that. We're on the first step and just want to continue to get better these last few games."
The Tampa Bay Lightning will face the Detroit Red Wings at home in Amalie Arena. They have gone 14-1-1 following a loss this season, and are looking to continue this historic season. However, it won't be easy, as they will be without Dan Girardi, Anton Stralman and Adam Erne, allowing recent acquisition Jan Rutta to get his long awaited debut as a Bolt, and allows Ryan Callahan to draw into the lineup.
PICK A TEAM