SIGN UP FOR
OUR NEWS LETTER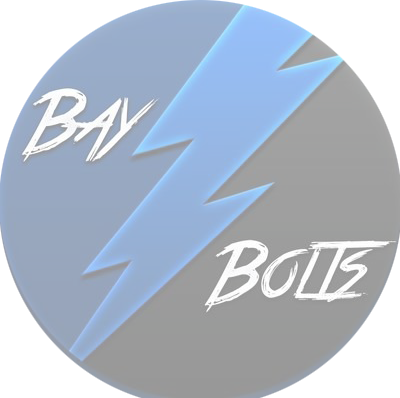 The Future of The Lightning
By: Kyle Pereira
The Tampa Bay Lightning and Julien BriseBois have a difficult off-season ahead of them. However, there are some players down in their system with the AHL Syracuse Crunch who may just make some decisions a little bit easier for the organization to make.
Players To Watch
Alex Barre-Boulet has now broken the record for most goals by a rookie in a single season in the Syracuse Crunch's Franchise history with 31 goals. He has also added 28 assists to that goal total for 59 points in 65 games played. He also leads all rookies in points in the AHL this season, with second place Tyler Benson at 57 points. He leads all rookies in goals as well, with the next best total owned by Joel L'Esperance at 29 goals. Barre-Boulet also has 16 Power Play goals, which also leads all rookies. His 6 game winning goals also lead all rookies. He's tied for second on Syracuse for points with Cory Conacher. He also leads his team in goals, power play goals, tied for the lead in game winning goals, and shots. It's safe to say Barre-Boulet has stood out in the NHL. Now take into account all the upcoming free agents the Lightning have in their forward core: Brayden Point, Danick Martel, Adam Erne, and Cedric Paquette. Martel was a healthy scratch just about all season long, so I don't expect him to come back, or at least come back as an NHLer for the Lightning. Brayden Point will eat up a big portion of the cap space the Lightning have left, making it difficult to bring back both Erne and Paquette. Maybe, they bring back Paquette and let Erne walk, which opens up a bottom six roster spot just for Barre-Boulet. I fully expect Barre-Boulet to make the jump, regardless of what happens in free agency. Best case scenario is sheltered 5 on 5 minutes with Barre-Boulet slotting in on the second power play unit, as he has been a force in the AHL special teams unit.
Callan Foote has finally started to take those next few steps towards being a full time blue liner for the team that drafted him. In the 2017-18 season, he got a taste of the AHL. He played just 6 games, recording 1 assist before the playoffs started. He went on to play 7 postseason games, with a goal and an assist for 2 points. His +/- between playoffs and regular season that year was 0. This season, he made a big jump. First off, he has played in 60 more games than his first season (66 games played) and has recorded 27 points (9 goals, 18 assists). His +/- went from 0 in those 6 games to +15 this year. He is the second leading point getter for defenseman on Syracuse, as well as second most goals for defensemen on Syracuse. He leads Crunch defensemen in shots this season as well. Now, let's take a look at upcoming free agents on the Lightning blue line: Anton Stralman, Dan Girardi, Braydon Coburn and Jan Rutta. If the price is right and there's enough room after the point extension, there's a chance Jan Rutta and one of Coburn/Girardi comes back. But with all the injuries, and the fact that he's 32, I don't know if Stralman is going to be coming back. Foote is the cheaper, and younger, option for the Lightning to fill out their bottom pair. I'm 75% sure that Foote will make the roster, though I see another rotation like what the Bolts are doing this season with Foote being a scratch through several games. There's also a chance he gets special teams time, though that may be a stretch for his first NHL season.
Finally, Taylor Raddysh gets on this list. Raddysh posted 33 goals and 50 assists for 83 points in 58 games split between the Erie Otters and Sault Ste. Marie Greyhounds of the Ontario Hockey League (OHL) last season. He had a +/- of +24 in that span as well. In 24 playoff games, he put up 13 goals and 21 assists for 34 points, despite a +/- of -6. Although a step back from a 42 goal and 109 point campaign the year prior, he showed a lot more promise in his game with decision making and hockey IQ. In his first year in AHL Syracuse, he has been very impressive. He has posted 16 goals and 24 assists for 40 points in the 61 games he has played this season, to go along with his +12 +/-. He is tied for 12th in points among rookies, ranking tied for 9th in goals and tied for 18th in assists. He ranks tied for 14th in power play goals as well. As for making it to the NHL roster, it's a bit more complicated, though out of the rest of the club, he has the best chance. He would need both Erne and Paquette to leave the club for a spot to be open, and even then he would compete with Ryan Callahan, who would still be under contract. There's a 50/50 chance he makes the jump next year, and if he does he'd likely only play fourth line and rotate with Callahan as a healthy scratch. There's a chance that, if he is impressive, he will play on the power play, as he has found success there in the AHL.
Honorable mentions: Alexander Volkov and Boris Katchouk
PICK A TEAM