SIGN UP FOR
OUR NEWS LETTER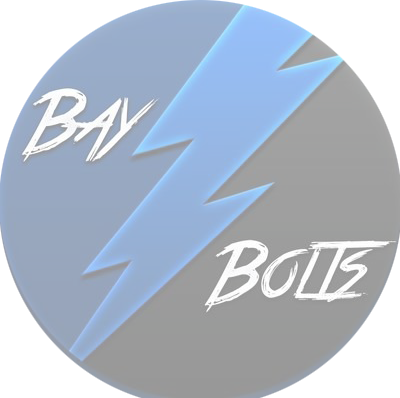 All Smiles as Stamkos Captains the Bolts Over the Leafs
By John Gionfrancesco
Overview
The Tampa Bay Lightning can't make history, but they can tie it. A 3-1 win in Toronto last night means the Bolts have 1 game left to reach 62 wins and tie the 95-96 Red Wings for most wins in a season. Steven Stamkos would record his 28th multi point game of the season which would match his career high of 97 points. Nikita Kucherov would record his 40th goal of the season and Vasilevskiy would win his 39th game of the season. Ryan Callahan drew in for JT Miller as well.
1st period
The first was a little sloppy from both teams. Turnovers and counter attacks were frequent. The only goal scored would be by Mitch Marner after Ryan McDonagh turned the puck over in the offensive zone allowing the Leafs a 2 on 1. Marner looked off the pass and beat Vasy five hole to open the scoring. 1-0 at the end of 1.
2nd period
The Lightning found their grove in the 2nd and while they didn't score even strength, Stamkos would score on a shorthanded breakaway for his 44th goal of the season. Cirelli would strike iron and the period would end 1-1.
3rd period
The game would continue to be back and forth with both teams forechecking hard and utilizing their offensive playmaking abilities. Around 6 minutes left, Alex Killorn found Stamkos streaking off the bench. Stamkos would gather and pass back to Killorn who did a knuckle puck/changeup slap shot and beat Andersen who was scrambling. 2-1 Lightning. Later on with the goalie pulled for Toronto, Kucherov would bank a rolling shot off both posts and would make it 3-1 with his 40th goal of the season giving the Lightning three 40 goal scorers this season.
Final Thoughts
The Lightning played well in this game being the only goal was off a sloppy turnover. Vasilevskiy was his usual self and made key saves when called upon. Stamkos led the offense with a goal and an assist and Kucherovs line with Point and Gourde had chances all night. 4th line hit everything in blue and Cirellis line had a good overall game. Defense played well, especially Rutta. Overall, a good win to reach 61. Final game is a Saturday matinee in Boston. Playoffs are right around the corner! Go Bolts!
PICK A TEAM