SIGN UP FOR
OUR NEWS LETTER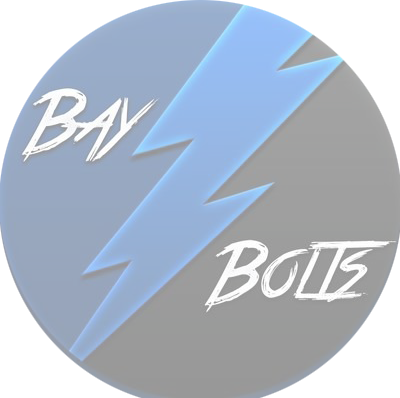 Down Goes Hedman
By Kyle Pereira
Victor Hedman, the Lightning's number one defenseman, and voted by the NHL Players Association as the best defenseman in the league, has gone down with an upper-body injury. How big is this loss exactly? Well, let's take a look.
It's a fact that he is done for the remainder of the NHL season, which is just two games. Question is whether or not he will be back in time for the playoffs. If I were to guess, he could miss the first two games, but based on reports, it isn't a serious injury. Anton Stralman is also returning to the lineup, meaning that the weight won't be too heavy to carry for guys like Ryan McDonagh and Erik Cernak. But still, Hedman has made this defense what it is. He has the offensive capabilities that very few defenseman in this league possess. He has the size and strength to play a physical brand of hockey when the going gets tough. He is also a tough defenseman to get around when entering the offensive zone, as he has great skating ability and, as touched on earlier, a big body to physically block you from a clean entrance. He's also a fantastic puck moving defenseman, one of the best at breaking out and entering the offensive zone. Don't believe me? Then check out these visuals created by CJ Turtoro on public.tableau
As shown in the visual, when it comes to creating offense from the blue line, Hedman is one of the best. In terms of entering and exiting the offensive and defensive zones, he's fantastic, showing yet again why he is one of the premier defensemen in the NHL. However, he isn't perfect. He does struggle in terms of slowing down the oppositions entries, but he makes up for it with his offensive skill and transitional game. Losing Hedman is a huge blow, there's no doubt about that. But there is a way to soften the blow, and it starts with the solid pairing of Ryan McDonagh and Erik Cernak. Those two guys have been stellar together since Cernak has solidified his spot on the second pair, and they've shown it takes a lot to phase them. McDonagh is also capable of handling the #1 defensive responsibilities, as he has been a number one guy his whole career, up until he arrived in the Bay Area. Here are their visuals from CJ Turtoro.
It's clear neither guy can really match up to what Hedman gives to the team offensively, and Cernak isn't great in the transitional game. But both guys are exceptional in creating offense from the point, and McDonagh can pick up the slack transitionally. Plus, both guys have fared better at stopping the oppositions attacks than Hedman. However, we can't expect them to continue their pace defensively, as they'll be facing tougher competition on the top pair. Meanwhile, Stralman and Sergachev can fill in nicely on the second pair, as both guys are capable top 4 d-men. With Girardi still out, Rutta and Coburn or Gaunce can fill out the top 6. Rutta has surprisingly played well since the call-up and deserves to stick around, especially now with Hedman and Girardi out with injuries.
PICK A TEAM