SIGN UP FOR
OUR NEWS LETTER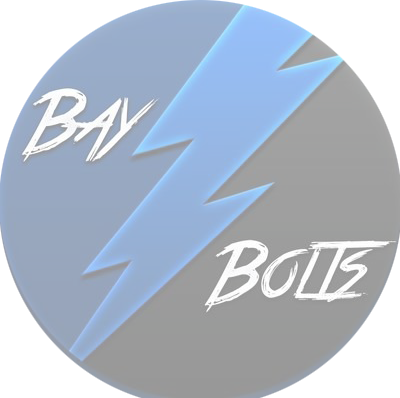 Miller Time
By: Kyle Pereira
The matchups are determined, and brackets are set. Predictions are being made, and people are looking every which way to prove that their team is better than everyone else. Tis playoff season. For the Bolts, there's been an underlier for success: Top 6 dominance and depth scoring. One of the depth players, although he has played within the top 6, is JT Miller, and what he brings to the table adds a new dimension and gives Cooper another option to put alongside Stamkos or to put on the third line. Let's take a deep dive into what JT Miller brings to the table.
First off, let's take a trip to hockey-reference.com and see some stats. Miller posted 13 goals, 32 assists for 45 points in 74 games played. He had a 54 Corsi For% (career high) and a 54.6 Fenwick For% (career high) this season. He also had more takeaways (41) than giveaways (36), proving to be an efficient two way guy for the Lightning. It seems as though Cooper has seen this trend, as Miller's shifts start in the defensive zone 51.2% of the time. To go even deeper, I took a trip to public.tableau's visual charts. Here's what I found:
This visual shows that, despite the lack of shots, Miller contributes a ton
offensively, specifically in generating assists of his shots. He's also an expert in the transition game, which is going to prove vital for the Lightning come playoffs. To get more in depth in his transition game, here are more visuals on  public.tableau displaying entering and exiting the offensive and defensive zone.
JT Miller, as shown, ranks fourth on the Lightning roster for entering the offensive zone. He ranks higher when you look at entering off passes, but doesn't carry it in himself much. He tends to dump the puck in as well, but in a playoff game and the high energy, the Lightning should play more aggressively. He doesn't "fail" zone entry attempts too often, which is important moving forward.
Now we get to Miller's specialty. Breaking out of the defensive zone. He ranks second, behind only Nikita Kucherov, in this area of play. Again, he finds most of his success of passing out of the zone rather than carrying it himself. He very rarely dumps it out, but he does a very good job chipping it up and out past the blueline, and has found success doing so. It's also important to note that he doesn't ice the puck often in attempts to break out.
The Lightning have their fair share of offensive weapons, but JT Miller is one of their best when it comes to getting the puck into the offensive zone. It's clear that Miller is an integral part of this team, and deserves far more credit than he has received. Here's to hoping he keeps that up as we head into the postseason
PICK A TEAM