SIGN UP FOR
OUR NEWS LETTER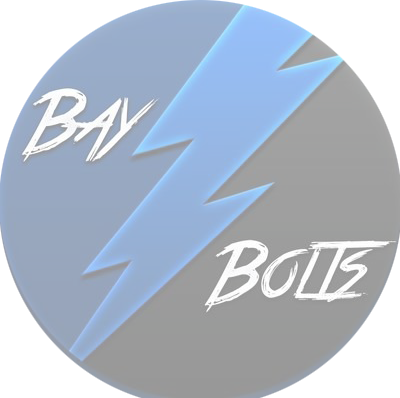 The Bolts Fall Down By Two Games As They Lose to the Jackets
By: Philip Wunderlich
The Lightning were hoping to even up the series however they did everything but in this game. Let's find out exactly what went wrong as we break it down period by period.
First Period
The Lightning could not get things going early on in this one and the Jackets would get most of the scoring chances including a feed from Duchene and Atkinson put it in the back of the net. Erne shortly after would get called for a delay of game as he attempted to clear the puck and it goes over the glass. The Bolts killed off the penalty but the struggles to stay out of the box would continue as Palat got called for a trip. The Jackets would make the Lightning pay on this one as Werenski would score on the power play. Not long after Point looked to get his team's energy back as he dropped the gloves with Werenski. The period would come to a close as the Jackets lead 2-0 and led in shots as well 10-8.
Second Period
The Lightning seemed to be much more energized after the fight however Killorn would head off for an interference penalty. The Jackets again would take advantage as Duchene would record his first ever NHL playoff goal. The Jackets would then go down a man as they got called for a blatant two many men on the ice penalty. The Bolts looked as if they were snake bitten because the only thing seeing action was the post behind the Columbus netminder, Bobrovksy. This period much like the first did not have anything positive going for the Lightning as they would now trail by a score of 3-0 and were continued to be outshot 7-5.
Third Period
The Lightning would finally score a goal as it was Sergachev finding the back of the net. This goal again seemed to energize the team as they would go on the power play and get several good looks however did not score. This game throughout was very chippy and it did not stop here as Joseph would drill a Blue Jacket into the corner. The energy of the period however would come to a close as it was Nash that would put the puck behind Vasilevskiy. The Jackets were not done scoring as Panarin too would get on the score board. This clearly upset the Bolts as Kucherov drilled Nutivaara into the boards and he would head off for a game misconduct boarding major. Later he would get suspended for game 3 due to the hit. Columbus would win 5-1 and now lead the series 2-0.
Final Strike:
The Lightning lose game 2 but as Hedman pointed out the Jackets were up 2-0 last year against the Caps and still lost the series in 6 games. So let's get that reverse sweep! The next game is tomorrow at 4pm EST in Columbus.
PICK A TEAM