SIGN UP FOR
OUR NEWS LETTER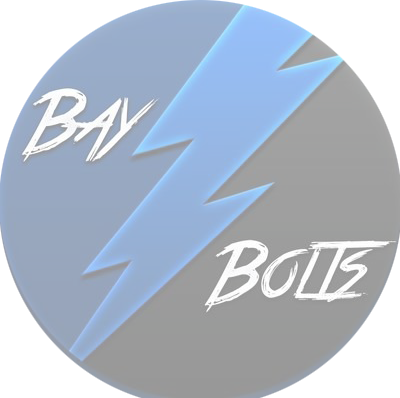 What Yzerman Meant To The Lightning
By: Michael Wax
With Steve Yzerman becoming the new general manager of the Detroit Red Wings just hours ago, he leaves behind a legacy that is unparalleled in Tampa Bay sports history. Yzerman was able to make the playoffs with the lightning six out of the nine Seasons that he was in the organization, leading them to the Eastern Conference Finals 3 times, and the 2015 Stanley Cup Final. People often displayed trust in the quote "Yzerplan", and while current the Bay Lightning general manager Julien Brisebois is staying put, the departure of Steve Yzerman still hurts.
Many players on this past years' iteration of the Lightning were brought in by Yzerman. The only mainstays from the roster from Before Yzerman's time were Steven Stamkos and Victor Hedman. It wasn't just that he found fantastic players, it was the way in which he acquired these fantastic players. His draft record speaks volumes to how good he was at finding players. Nikita Kucherov was a second-round draft pick in the 2011 draft, while Ondrej Palat was found in the 7th round of that same draft. Those two, along with undrafted free agent signing Tyler Johnson, combined the "Triplets" line that tore through the NHL in 2015. The next year, he was able to trade Away Steve Downie for the pick that ended up becoming franchise goaltender Andrei Vasilevskiy. Brayden Point came to the club in 2014, while Anthony Cirelli and Mathieu Joseph were selected the following year. He was able to fill the prospect cupboard with plenty of goodies during his time here, turning Syracuse into a great organization as well.
His trades, while few, shaped the current roster better than his drafting. He was able to bring in both Simon Gagne, Dwayne Roloson, and Eric Brewer for cheap in order to make the 2011 playoff run. As previously mentioned, he turned Steve Downie into the pick that became Andrei Vasilevskiy. He acquired Ben Bishop from the Senators in exchange for Cory Conacher, who ended up back in Tampa anyways. He was able to pick up Johnathan Marchessault as a throw-in in a trade with the Blue Jackets. Though heartbreaking, his trade of Martin St. Louis brought the Lightning Ryan Callahan and 2 1st round picks. Jason Garrison was brought in for cheap, and he was able to get 2 second round picks for Brent Connolly. And lastly, in his final season, he pulled off the Drouin for Sergachev trade and the McDonagh trade.
Yzerman's best attribute, even after all of that praise, was his negotiating. While some players got what they wanted (Killorn, Callahan, Coburn, Palat), Yzerman was very focused on getting the superstars to take cheap deals. Steven Stamkos, a top-10 center in the league, only signed for $8.5M. Victor Hedman, a superstar defenseman, only signed for $7.875M. He was able to get Nikita Kucherov, the best player in the world, to sign for only $9.5M. He may not have been perfect in that regard, but he did really well when it counted.
Was he a flawless GM? No, of course not. He traded a huge sum in order to acquire Anders Lindback, which did not pan out. His overpayment of Brayden Coburn was unfortunate, though Coburn played extremely well this past season. He bought out fan-favorite Vincent Lecavalier, and signed Matt Carle just to buy him out. He gave away Nikita Gusev to keep Jake Dotchin and Slater Koekkoek in the expansion draft, neither of whom are still on the team. But Yzerman laid the groundwork to an extremely successful organization. With Brisebois leading the way, the Lightning should be just fine.
PICK A TEAM