SIGN UP FOR
OUR NEWS LETTER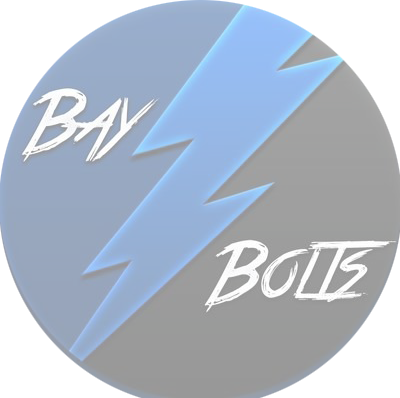 Possible Offseason Moves
By: Roger Hamilton
With the sting and shock of losing so quickly in round 1 of this year's playoffs beginning to fade, we brush that off and turn our attention the Lightning off season plans.  Everyone likes to play General Manager, and the off season can just be as exciting as the regular and playoffs, so here are possibilities of how our roster might change this summer.  
Tampa Bay currently has $74.5 of its $83 million salary cap utilized.   Which leaves approx. $8.5 million for us to work with to resign Brayden Point, Adam Erne, Cedric Paquette, possibly Danick Martel.
Point alone could take almost all to re-sign, depending on the length of term.  We could be looking at a deal for 4 yrs at $6.75 million or 8 at $8.25million
With Anton Stralman (32), Dan Girardi (35) and Braydon Coburn (34) coming off the books, we will need to add another defenseman and perhaps re-sign one of those three.  Of those 3, Coburn had the best season, and appears less injury prone, and worked well with Sergechev. Just like McDonagh did with Cernak. Again, for some reason, Coburn and Sergechev did not pair up together in the playoffs, While Stralman is the youngest of those three, recent injuries as with all of us, but especially in athletes, age us a little too fast.
With $8.5 million, lets clear some cap space, make some room and alter the look of our team.  We don't need wholesale changes however as the Bolts are one of the best regular season teams over the past number of years, we just need some "core 'strengthening come playoff time.
With all due respect to players, their wives, families etc., it is a business and we must move on.
Coburn might come back with a new lower $$ contract.
Stralman and Girardi depart. Also, on the departure list.
Ryan Callahan is currently making $5.8 million.  Callahan, we thank you for the past 4 plus seasons.  Great leadership, both on and off the ice, with your community charitable work, we decisively won the Marty St Louis trade, and you are most welcome to return here when you career is over.   
We would like for the Tampa Bay area to be a haven for retired Lightning and alumni, such as St. Louis  for example, where players make this area their home during and after their playing careers have ended, despite the last  jersey they wear even though it  may not have Lightning Bolt on it. Tampa Bay is hockey paradise.
With that, Ryan Callahan could go to the Buffalo Sabers, a team that had interest in Callahan the spring he arrived in Tampa, and gently forced us to pay Callahan $5.8 for 5 years.  Callahan would add great leadership to the Sabres, on the ice and in the locker room, such as a Brian Boyle has done in the past on other teams. To take on the final year of that contract, Tampa may have to sweeten the deal with Buffalo, with possibly a Martel, or a non-top five prospect.
With Callahan's 5.8 out of the way we now have over $14 million to re-sign our RFA'S and possibly land one very interested UFA.
With $14 million to work with, it could go like this…
Adam Erne $1.2 million 2 years
Cedric Pacquette $1.5 million 2 years
Brayden Point $6.75 4 years.
This could be great deal for both the players and the organization.  If we could get Point to sign a very attractive bridge deal if you will, 10 times his former salary, puts Point in the same pay scale as Nathan MacKinnon, Johnny Gaudreau, and David Pastranak. Like Kucherov's 3-year bridge deal at $4.75 million, both Kuch and the Lightning were rewarded with loyalty.  Kucherov now has a team high $9.5 million.  In 4 years, at age 27, Point may very well surpass that level. That's how we do it here in Tampa! We take care of our own, but it must be team concept.
We have now used about $9.5 of our $14 million.   With $4.5 million, maybe less, remaining we could re-sign Coburn to 3-year $2.5 million deal. Which gives us some wiggle room, just in case.
Now, there is a certain free agent Defensemen who wants to come here.  Erik Karlsson (29), might not make us tougher or meaner in the playoffs, but a healthy happy motivated Karlsson thinking long term team concept would be undeniably a great asset under the right terms.
If Karlsson is listening to Toronto sports media who feel everyone deserves double digit salaries, or taking voice messages from Drew Doughty, who started the Karlsson exit train out of Ottawa, and will take anything less than $11 million for 7 years, it's not going to happen here. John Tavares, didn't take much to go to Toronto last year. And Tampa Bay certainly didn't want to offer Tavares $11 million, not sure Boston would have offered, but doubtful $11 million was being offered,  and without Tavares, the Bruins are still going to the Final. Dallas having to resign Seguin was probably not going to pay $11 million, San Jose maybe, Islanders perhaps, in any case $11 million for 7 years is not too shabby.
For Tampa Bay to land Karlsson, a reasonable deal with state tax cutting implications is $8 million for 6 years.  The Rangers may offer more but are in a quick rebuild.  Karlsson's other Swedish friend, Henrik Lundqvist is near the end of his career. Meanwhile, Karlsson's pirate buddy Victor Hedman has several bigger years ahead of him along with maybe a couple of Stanley Cups.  If Karlsson is interested, we will make the arrangements.  Karlsson may need to have a pay cut in salary for $8 million, however with Tampa tax the contract would be worth $9.5 to $10 elsewhere.
To improve our chances of signing EK it would be nice if there were any photos of a boyish, Karlsson back in the late 90's sleeping in Lightning pajamas. Not sure we marketed that kind of stuff and especially in Sweden back then, but that could seal the deal.
If Karlsson signs, to make room one of our top 9 forwards would likely have to be traded whether that be Palat, Johnson, Miller, Gourde or Killorn. All 5 are earning in the $5 million+ range and only Miller has a no trade contract, the rest are modified, however perhaps that can worked out.
Of the 5, personally I would prefer Miller to stay. I like Miller in a top six role. He plays with grit, hits hard, (just ask David Backes) and while just about the whole team failed this spring, Miller is not someone I would trade just yet. If we decided to have a super line like Boston and Colorado does, it could be Point centering Stamkos and Kucherov. And then Miller would make a great 2nd or 3rd center, along with Cirelli and Paquette, down the middle for now.
Killorn is an easy target for fans to want to move, and his $4.5 million would do it, (provided Point agrees to $7 million or less) but Killorn while an average regular season player, performs his best during the playoffs,  which can't be said for most of the team. Killorn might get you 15-20 quiet goals in the regular season, go quiet for stretches but come playoff time, can get you several loud  big-time goals. Every team wants players like that. Killorn is 29, and perhaps Seattle bound in two years. While most teams prefer not to trade within the same division, If Killorn did get traded to Buffalo with Callahan or to Detroit where Yzerman knows him well, should those two teams falter at the trade deadline, Killorn is an excellent pickup deal for any playoff bound team.
Palat while his point production has declined, some injury related, his $5 million hit is a bit high, he plays a great two-way game, much like a Marion Hossa did, albeit without the same production.  
The most two tradable players are Tyler Johnson and Yanni Gourde.  Johnson if traded to Buffalo would most likely become #2 center behind Eichel, capable of snapping 30 goals and plenty of ice time. Gourde's production slipped after signing his long term $5 million.  Tampa tried hard not to make the same mistake it made with letting Johnathan Marchessault slip away, and paid handsomely to keep Gourde, but despite Johnson's and Gourde's talents and heart, sometimes size matters and we have too many players who are 5'9" and under on the team.
Now what we get back for that $5 million player we can leave that up to Tampa management.  Should Buffalo want to trade Ristolainen, as part of a super package, we would need to trade a second $5 million forward and a prospect. However imagine a defense of Hedman – Risto, McDonagh- Cernak, Karlsson- Sergachev.  It would be a great combination of skating, passing, wisdom, toughness etc.
So to summarize a basic game plan would be this:
Stralman, Girardi would not be returning after this season. And with Callahan's contract gone, we have enough to cover Point, Paquette and Erne with room to re-sign Coburn and perhaps a bit left over. With one of our top 9 forwards, making over $5 million gets traded, Coburn is not resigned, Karlsson comes on board for $8 million and Jan Rutta welcome to the big show.    
And of course, come this September,  there is going to be someone from the Syracuse Crunch, just like Point, Cirelli and Joseph in the past  who are going to make such an impression on management that along with their skills and talents comes a nice workable entry level contract that will stick with the club,  and another year of exciting Tampa Bay Lightning hockey begins.
PICK A TEAM