SIGN UP FOR
OUR NEWS LETTER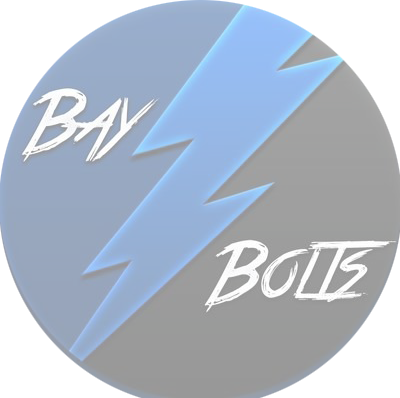 Ryan Callahan: Bigger Than Hockey
By: Michael Wax
A leader. A warrior. A community hero. If you ask the Tampa Bay Lightning for a phrase to describe Ryan Callahan, these are some of the many responses that you'll receive. Callahan captured the hearts of the Tampa Bay fanbase with his gritty, never say die attitude. Unfortunately, it looks as if the flame that brunt brightly in his time in Tampa has faded, at least for his playing days. Lightning General Manager Julien Brisebois announced yesterday that Callahan had visited a back specialist in the offseason, and that the specialist diagnosed him with degenerative back disease, and suggested that he stop playing hockey. It's an abrupt end to a long career, and it remains to be seen if Callahan will take a role within the organization.
Callahan, former captain of the New York Rangers, was traded to the Lightning in the first captain for captain swap in NHL history, with Martin St. Louis going to the Rangers and a package including Callahan going to the Lightning. I'm not here to judge the trade, but if you would like to read more about it and what it lead to, I did a Trade Tree on the trade.
Callahan performed exceptionally well when he was first traded to Tampa, putting up 11 points in 20 games during the 2013-14 season while playing with Valtteri Filppula and Ondrej Palat. He put up no points in the 4 game series against Montreal, but also had a horrific goaltender interference call go against him. During the 2014-15 season, Callahan once again was spectacular, finishing 5th on the Lightning in points (54), and 2nd in Power Play goals (10). Part of that had to do with which line he was on (Stamkos and Killorn were pretty good linemates), but it also showed that he could still hold his own. He provided a size, physicality, and grit to a skill line. While Callahan still displayed that same rough edge in the playoffs, where he registered 80 hits in 25 games, he only scored 8 points in those 25 games.
While he stayed relatively healthy during the 2015-16 season, Callahan registered the lowest point total (28) since his 2nd season in the league in 2007-08 (13). The physical aspect of his game was clearly taking its toll on Callahan, and it was even more evident when he played just 18 games the following season due to follow-up surgery to repair a labral tear in his right hip. The main question surrounding Callahan shifted from "Why can't he score anymore?" to "Is this guy even healthy enough to play this season."
Callahan came back for the 2017-18 season looking invigorated, and showed that he was still the same physical beast that had been in hiding since the 2015-16 playoffs. He was a great penalty killer, and even scored a goal of the year candidate on the PK. He suffered a major shoulder injury in a collision with Oliver Ekman-Larsson but somehow only missed 15 games that season. In the playoffs, he was a force net to linemates Cedric Paquette and Chris Kunitz, and scored the final goal in both the series against New Jersey and the series against Washington.
This past season, Callahan missed 30 games, but contributed his highest points per game since the 2014-15 season. He was routinely a healthy starch after February 5th, but would find ways to score when he did get in the lineup after that (5 point in 10 games), including a beautiful goal that's probably more known for his celebration. However, after two playoff games, Callahan's hockey career comes to an end in one of the most heartbreaking ways possible.
Callahan's most important contribution, however, is his community work off the ice. The Ryan Callahan Foundation was created on September 16th of 2016, which aims to "providing moments of family unity to replace the hardships of battling cancer." The foundation has paired with multiple organizations to give kids battling cancer a worthwhile experience with their families. This, above all else, is what Callahan should be known for. An extremely kind hearted warrior that was a monster on the ice and a hero off it.
PICK A TEAM