SIGN UP FOR
OUR NEWS LETTER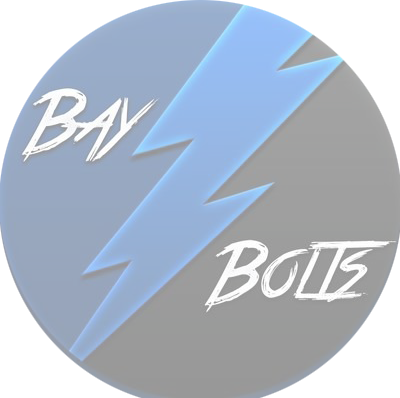 Reflecting on the NHL Awards: Hart to Heartfelt Moments
By: Roger Hamilton
This past week, the NHL hosted its annual awards presentation in Vegas.  For the Tampa Bay Lightning,  while we could not display the once piece of hardware we wanted so badly,  the Stanley Cup, we would come away with some well-deserved individual  trophies, accolades and awards still showing the rest of the league how to win, and unfortunately, lose with class.
NHL awards shows in the past have rather flat, stagnant or with awkward humor, but this year the Awards were worth watching.   Maybe some bias since our team was up for several awards, but Keenan Thompson did a great job as MC.
Yes, he took a poke at us, but if we can't take it, we shouldn't play with the big boys. With the best line of the night was at our expense… "Shout out to my Tampa folks," Thompson began, "That's right, they tied the most wins in a regular season with 62 and then they followed it up by tying the least wins in the playoffs with zero. That's what I like about them, win or lose, they set records."
Well sometimes the truth hurts.  But before we get to the awards, let's go back for a moment and revisit how this came to be.  It now seems like a long time ago, yet it is still fresh in our minds. Let's take you back to those fateful days… leading up to April 16.
We set sail early April 10th.  The Pride of the Atlantic, the entire league for that matter.  The unsinkable Tampa Bay Lightning.  62 wins. Picked by many to cruise on to 16 wins. Oh, we didn't expect every playoff game would be easy, but fans and experts were ready to engrave the Bolts' names on Lord Stanley.  A luxury liner of talent not seen since the precap era.
Up 3-0 in game one, when suddenly without warning, Columbus struck us harder than any iceberg we'd ever seen. Columbus would strike not once but four times.  Dumbfounded and shocked we scrambled and panicked not knowing what to do.  We lost key crew members Hedman and Kucherov along the way, while others were nowhere to be found.  Coach Cooper would sound the alarm, but no one answered.
Then on the day of April 16, the unthinkable happened. Tampa Bay Lightning had sunk, rather quickly, in 4 straight games.  We knew it was over when Phil Esposito, walking in his house coat in the wee morning hours, tossed his game 5 tickets into Garrison Channel.  Those tickets once considered valuable, now gone into the somewhat deep Tampa waters forever.  While Tampa Bay fans sobbed and hung on to each other, hoping the next season would start soon, all you could hear was Celine Dion singing fading into the distance… "and my heart will go on… and on".
AND THE HART TROPHY FOR THE LEAGUES MOST VALUABLE PLAYER goes to #86 from the Tampa Bay Lightning, Nikita Kucherov.  Kuch had such a phenomenal regular season, winning over two other former Hart winners, Connor McDavid and Sidney Crosby,
Kucherov:
128pts (McDavid 116, Crosby 100)
41 goals (McDavid 41, Crosby 35)
87 assists – tying an NHL record for wingers
15 power play goals (Crosby 12   McDavid 9)
8 game winners (McDavid 9, Crosby 3)
164/171 first place votes for Kucherov who would play all 82 games, while both McDavid and Crosby would miss a few.  Kucherov had less ice time per game than #87 and #97.
And for those watching Tampa Bay games, the number of times Kucherov would answer back with a score, right after the opposing team would draw close.  When it came time to push the pedal, Kucherov came through.
To show how vast the two seasons are, all 3 Hart candidates did not score in the playoffs.  McDavid's team failed to make the playoffs, while Crosby's team along with Kucherov's were swept in round one.
Along with the Hart trophy, Kucherov would add win two more awards.  The Ted Lindsay award voted on by the players as the most outstanding player in the League.  A true tribute to how both your teammates, but more importantly your opponents admire and respect your abilities.
And the 3rd trophy, (no votes required), the Art Ross, plain and simple, the top point getter in the league with 128, a wide margin over previous winners, McDavid with 116 and Patrick Kane with 110.
An outstand year for an outstanding player from the Tampa Bay Lightning, #86 Nikita Kucherov with a new 8-year reasonable contract.
AND THE VEZINA  – league's top Goaltender goes to Andrei Vasilevskiy.
For Ben Bishop 3rd time would not be the charm.   Big Ben had a great season, .934 save %, 1.98 goals against, 7 shut outs, along with bounce back King, Robin Lehner .930 save and 2.3 goals against and while I thought the voting would be close.
2018-19 Vezina Trophy Voting
Points (1st-2nd-3rd)
Andrei Vasilevskiy, TBL 146 (28-2-0)
Ben Bishop, DAL 64 (2-16-6)
Robin Lehner, NYI 17 (0-3-8)
One of the main reasons holding back Bishop and Lehner, only Vasilevskiy .925 save percentage, and 2.4 goals against, 6 shutouts, played 50 games or more out of 82.  A sort of unofficial league minimum.
NORRIS TROPHY – League's top defenseman went to Mark Giordano of the Calgary Flames
Giordano 35 became one of the oldest defensemen to win the Norris edging out last year's winner Victor Hedman and 2017 winner Brent Burns.  Burns led all defensemen in scoring, and while Hedman would probably be a unanimous choice for the one key defenseman everyone would want on their team to build a roster around, Giordano had the best year.
2nd in league scoring just behind Burns, Giordano lead the league in plus minus and was instrumental in turning the Flames from a non-playoff team last year to finishing 1st in the Pacific and 2nd in overall points in the league, next to Tampa. It was Giordano's year.
JACK ADAMS  AWARD – Awarded to the NHL coach judged to have contributed the most to his team's success, by the NHL Broadcasters' Association went to BARRY TROTZ of the New York Islanders, edging out our coach Jon Cooper of the Lightning,  and coming from last place to first, Craig Berube of the St. Louis Blues
The Islanders, after losing their marque captain John Tavares, last summer, Trotz coached his Islanders into believing when most others didn't.
Coach Jon Cooper was a victim of his own success.   When you are favored to win, expected to win, regardless of whether your team wins 50 games or ties a record with 62, with a star studded team for the most part that was quite healthy this past season,  the odds are not with you in winning coach of the year.
Mike Babcock was perhaps considered coach of the decade from 2005-2015, winning more regular season games than any other, winning just one Stanley Cup and never winning coach of the year.
Cooper may have the longest tenure of any head coach, may end up with more wins than any other coach over a ten-year span, might never win a Jack Adams, but I'm sure he would happily accept at least one Stanley Cup.
And if Jack Adams' awards were voted on after the season ends, then Craig Berube would have been the choice.
So for Tampa Bay, Kucherov scores a hattrick- Art Ross, Ted Lindsay and the Hart.  Vasilevskiy won the Vezina with Hedman and Cooper runner up nominees.
And while Kuch took home the big prize, the Hart, and while for Tampa Bay fans our hearts may go on and on, there were two heart touching moments:
1 Robin Lehner winning the Bill Masterton.  Lehner gave a heartfelt speech of his own personal victories on the steps to overcoming mental illness and not be to be confused with mental weakness.
and the most heartfelt moment, with 11-year Anderson Whitehead, the young boy whose mother recently died of cancer. When Carey Price walked out from behind the stage and greeted the young boy for the 2nd time in his life, not only did it bring Anderson to tears but many a fan who watched that incredible moment.  Carey put a true Price on life and humanity, a moment that Anderson and the rest of us will not forget.   This is what makes hockey players and our game so special.
And with that Tampa Bay Lightning Fans, life goes on.  If it was easy winning the Stanley Cup, everybody would do it.
Here is the full list of NHL Award Winners…
Complete Results
Hart Trophy: Nikita Kucherov
Willie O'Ree Community Hero Award: Rico Phillips
Mark Messier NHL Leadership Award: Wayne Simmonds
Vezina Trophy: Andrei Vasilevskiy
Jack Adams Award: Barry Trotz
Frank J. Selke Trophy: Ryan O'Reilly
Bill Masterton Trophy: Robin Lehner
James Norris Trophy: Mark Giordano
Ted Lindsay Award: Nikita Kucherov
King Clancy Trophy: Jason Zucker
General Manager of the Year: Don Sweeney
Lady Byng Trophy: Aleksander Barkov
Calder Trophy:  Elias Pettersson
PICK A TEAM