SIGN UP FOR
OUR NEWS LETTER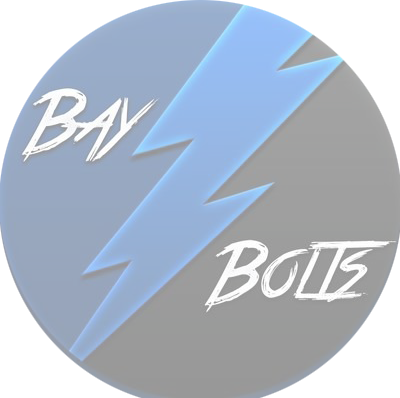 Shark Sighting in Tampa
By: John Gionfrancesco
It's almost July 1st and that means its the most exciting time of the year; NHL free agency. There are many coveted free agents this year from UFA Artemi Panarin to RFA Mitch Marner and while some deals seem evident days before the legal signing period, some deals happen without you even knowing. The Lightning are in a cap crunch so to speak so they won't be shelling out huge contracts to top tier names. They have Brayden Point and a few other free agents to re-sign but with JT Miller being traded and Ryan Callahan's career unfortunately coming to an end, BriseBois has a little flexibility now. What to do with this you ask? Well, you take Joe Pavelski out to dinner and show him your teams facilities during prospect development camp. The Sharks captain, currently an unrestricted free agent, was spotted by fans in Tampa catching a bite to eat and touring the Brandon practice facility. This was more than just an afternoon visit as Pavelski put in a solid 2 days in the 813. Personally, I think Joe Pavelski would be a fantastic addition and someone who can play anywhere in your lineup preferably in the top 6. That being said, it may depend on a few things.
Former All Star game MVP John Scott tweeted, "Just heard from a very very very inside source that Pavelski is going Stars or Lightning on July 1. #BigJohnsPredictions"
That being said, it seems that Pavelski has a decision to make. There are reports that he is seeking a 4 year deal and Tampa could very well offer him that. It's all about the cap hit however. The Lightning currently have $10.6m in cap space before a Point extension. The interesting thing about that is Point is open to any kind of extension. A 2 yr bridge, a 5 yr Matthews comparison or an 8 yr lock up. He's made it known he loves Tampa and Tampa loves him. It's just a matter of what and when. So, if Point takes a lesser aav on a shorter deal, that would provide BriseBois to offer Pavelski some decent money and a chance at the Cup. However, even if Point gets the rumored 8 yrs, 8 million AAV range, the Lightning still have $5.8m in LTIR from Callahan's contract they can delve into.
What would a 34 year old forward bring to this team? Leadership. A winning attitude. Heart and hustle. Everything you would want and need in an NHL player. Oh, he also scored 38 goals last year. If you want to argue about his age and durability, Pavs has only missed 8 games in the past 6 years. To fans that have seen Stamkos, Palat & Johnson all miss significant time throughout the years due to injuries, this is a wonderful stat. A few points of interest is that Pavelski declined other invites from teams he felt weren't as close to winning a Cup as Dallas and Tampa, one team being the Columbus BlueJackets. Also, it would give Pavelski a chance to play with Ryan McDonagh, long time buddy and fellow Wisconsin alum. That being said, if you look at what Tampa has seemingly missed come playoff time, Pavelski fills in all those blanks.
So come July 1st, BriseBois could make his first real free agent signing a dang good one by snagging 38 goal scorer and another former captain in Joe Pavelski. Either way, when players of his caliber want to play for your team, you find a way to make room for them.
PICK A TEAM