SIGN UP FOR
OUR NEWS LETTER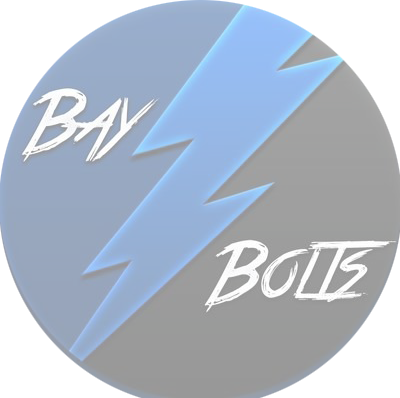 A Look Ahead at the 2019-20 Roster
By: Michael Wax
With a month left to go before the start of the 2019-20 NHL season, I think it's time to start looking at who is going to be on the roster on October 3rd. A couple of notes:
Brayden Point will be on this roster. Though he has not signed a contract, he should be signed and ready to go by the home opener
As of now, Louis Domingue doesn't have a home. However, I am very confident that he will get traded by the beginning of the season. If not, he'll be put on waivers.
This is a combination of what I think is going to be done at the start of the season and also what I would like to see
The Forwards:
Line 1: Johnson – Point – Kucherov
The first line from last year's historic team will once again be the first line on this addition of the Lightning. While it might be hard for Kucherov to replicate his 2018-19 production, the reigning Hart Trophy winner will surely have another fantastic season. Brayden Point is one of the top centers in the league, and will surely match or surpass his career-highs from last year. Tyler Johnson is a great complimentary piece, but still leaves something to be desired. He tied his career-high in goals last year, but only had 18 assists. Simply put, on a team that had 3 40-goal scorers (Kucherov, Point, Stamkos), that total isn't good enough. Johnson really needs to elevate his game if he wants to continue to be on the top line, and this doesn't just mean putting up assists.
Line 2: Joseph – Stamkos – Gourde
The main complaint about Stamkos over the past couple of seasons if that his linemates aren't good enough for him. While I think that it's an over-exaggerated complaint, Stamkos often much more skilled than his linemates. This year, I want to see two different players on his side: Yanni Gourde and Mathieu Joseph. Gourde has played a bit with Stamkos but has also been a 3rd line grinder during his time with the Bolts. He adds a tenacity that many of Stammer's linemates have lacked. On the other side, Mathieu Joseph adds a ton of speed to an already fast line. Sometimes his feet are a little too quick for his hands, but he is a perfect complementary piece to Stamkos.

Line 3: Palat – Cirelli – Killorn
The line of Gourde – Cirelli – Killorn was a standout defensive set, also contributing offensively. Cirelli is an elite player, using his unmatched versatility at 5v5, Penalty Kill, and hopefully the Power Play for this upcoming season. Alex Killorn gets way too much flack for his contract that many fans overlook his actual contributions on the ice. He can be physical when he wants to be, can provide good Penalty-Killing, and is a good net-front presence on the Power Play. Ondrej Palat, however, earns a demotion to the 3rd line unless he can regain his past glory. Once hailed as a gifted 2-way player, injuries and poor play has limited his abilities. In a more sheltered role, Palat should thrive.
Line 4: Maroon – Paquette – Volkov
After Lightning fans complained about the lack of physicality leading to Tampa's downfall in last year's playoffs, the Lightning went all-out with a physicality line. Paquette was re-signed to a multi-year deal, after leading the team in hits (269) and setting a new career high in goals (13). 2019 Stanley Cup winner Patrick Maroon comes to the team on a steal of a contract, and can provide lots of physical force. Finally, Alex Volkov should make the jump to the NHL. A proven goal scorer and play-maker, he's also not afraid to throw the body around. This should be one of the best 4th lines in the NHL, and I'm excited to see what it can bring.
The Defense:
Pair 1: Hedman – Sergachev
Now, I understand that Sergachev is a LHD, but he had a decent showing on the right side at the end of last season. The former Norris Trophy winner can be a stalwart on the defensive end, allowing Sergachev to show his offensive skill. If this pair works, they could be one of the best in the NHL.
Pair 2: McDonagh – Cernak
Following the Lightning's 2017-18 ECF loss to the Washington Capitals, RHD Anton Stralman took a large step back in terms of production and speed. In his place, the Bolts decided to give RHD Erik Cernak a shot. Cernak was placed on a pair with McDonagh, and it couldn't have worked out better for the Lightning. McDonagh was seen by some as the best defensive defenseman in the entire NHL, and Cernak complimented him with his gritty style of play and physicality. This pair will have the task of shutting down top opponents next season, and they should be more than up for the challenge.
Pair 3: Coburn – Shattenkirk
It was a pleasant surprise to see Coburn get re-signed during this past offseason, as he was coming off of a career renaissance in 2018-19.  Playing with Mikhail Sergachev on a sheltered 3rd pair, Coburn put up his most points in a season (23) since 2011-12 (24). Now, instead of being paired with Sergachev, he's going to be paired with Kevin Shattenkirk. The ex-Ranger had a tough 2 seasons with NY, leading to a buyout. Often linked to the Lightning in trade rumors, he finally arrives in Tampa, though under different circumstances. He still has the ability to put up points, and I doubt he's going to shoot 1.4% again.
The Goaltenders:
Starter: Andrei Vasilevskiy
The Big Cat, fresh off of a Vezina-winning season, is the team's starter for the foreseeable future, being under contract with the Bolts for at least the next 9 seasons. People that talk about how Vasy's stats are inflated by the team's success don't realize that Vasilevskiy is one of the main reasons that the Lightning are so good. I hope, for the sake of his health, that he doesn't play more than 55-60 games, but we'll just have to wait and see.
Backup: Curtis McElhenney
The ageless wonder that is McElhenney posted another good season, and was rock-solid when thrust into a starting role in the playoffs. A multi-year contract slightly worries me, but the value of the contract isn't bad enough to bury the team in the long run. Don't expect McElhenney to start more than 25-30 games, but he'll always give your team a chance to win every night he's out there.
Scratches
Jan Rutta, D: Rutta was fine during his time in Tampa after a midseason trade from Chicago. However, with the current RHD on Tampa, it's very unlikely that Rutta plays many games without injuries.
Luke Schenn, D: Schenn struggled during his 2018-19 season, splitting time between 2 NHL teams and 2 AHL teams. Like Rutta, I can't see Schenn playing a ton unless there are injuries.
Danick Martel, F: Though he played sparingly for the Lightning last season, Martel showed enough promise to get re-signed as an RFA. He has yet to record his 1st NHL goal, which will most likely come this season, and has a ton to prove if he wants a multi-year contract. I actually had him in the starting lineup ahead of Alex Volkov, but Volkov adds a physicality that Martel doesn't possess. However, don't be surprised if Martel crack the lineup on more than a couple occasions.
Carter Verhaeghe, F: The leading scorer of the entire AHL last season, Verhaeghe is now waiver-eligible entering 2019-20. I thought earlier in the offseason that he would have taken Adam Erne's spot on the 4th line, but that was before the acquisition of Pat Maroon. Still, Verhaeghe should make his way into the Lightning lineup more times than not this upcoming season, and his skillset may lead to a permanent slot in the roster.
On The Bubble
Gemel Smith, F: A really good depth signing, Smith should only be called to the main roster if there are significant injuries and he's playing well in the AHL. He does have NHL experience, playing with both the Boston Bruins and the Dallas Stars, but has also spent a ton of his career down in the AHL. Only expect to see Smith if there are 3+ injuries simultaneously.
Cory Conacher, F: Conacher is pretty much in the same boat as Smith, but is pretty well known to most Bolts fans. The trade piece that landed the Lightning Ben Bishop back in 2013 signed back with the organization in 2016-17, and out together a 64 point season in the AHL last season. Don't expect to see Conacher for an extended period of time, but he might play a game or two.
Luke Witkowski, D: Another former Bolt. Unlike Conacher, many people seem to think that Witkowski is going to make the opening night roster. I can't see it, but not because Witkowski is a bad player. The Lightning just have too much depth, and the signing of Shattenkirk pretty much shut the door on making the opening night roster. You may see Witkowski at some point, but not quite at the beginning.
Cal Foote, D: The older Foote brother is almost NHL ready, but not quite yet. The 17th overall pick of the 2017 draft has had a steady development process, but has shown skills in each facet of the game throughout his growth. Foote placed 34th among defensemen in the 2018-19 season, putting up 10 goals and 21 assists for 31 points in 76 games. The Lightning have done a great job at supplementing the main roster with enough talent to the point that Foote isn't really thought of as an option for this year. I think he'll eventually get a cup of coffee with the Bolts this season, but it won't be for a while.
Some Key Departures:
In effort to sign forward Brayden Point the Lightning had to make some critical cap moves including:
JT Miller, F: Miller was a bonus on top of the McDonagh trade however his cap hit of 5.25 AAV was too much for the Lightning and had to trade him away. The Vancouver Canucks traded a conditional first round pick to the Lightning therefore making it a great trade for both sides.
Ryan Callahan, F: Callahan is a very difficult situation all around with his uncertain status due to major back issues. The Lightning traded his contract to the Ottawa Senators, who will likely place him on LTIR, for AHL goaltender Mike Condon.
Anton Stralman, D: Stralman has been a key part of the blue line for the last half of decade and unfortunately we could not afford his cap hit. However he is staying in Florida as the Panthers signed the free agent to athree-year contract worth $16.5 million.
Dan Girardi, D: Girardi is still a free agent however since we have signed Witkowski, Shattenkirk, and Schenn it is highly unlikely that he makes a return to the Lightning this season.
PICK A TEAM