SIGN UP FOR
OUR NEWS LETTER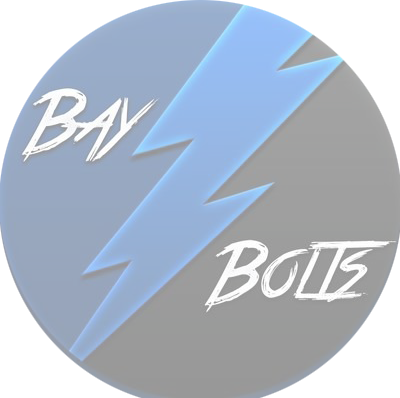 All Star Break Analysis
By: John Gionfrancesco
It's the All-Star break and the Tampa Bay Lightning sit 2nd in the Atlantic Division. Not bad for a team who was struggling to hold a wild card spot halfway through the first half of the season. One big factor is the re-emergence of Andrei Vasilevskiy. Another is the breakout play of Mikhail Sergachev & Anthony Cirelli. The Lightning have been praising their play all year despite some negative results. Well now they're getting the results & it's a beautiful thing.
One thing that can attribute to the Lightning's success of late is the play of star goalie Andrei Vasilevskiy. Vasy started the season going 5-3-0 in October and 4-4-1 in November. Through those two months his GAA was a mediocre 2.96 and his Sv% was a daunting .906; the complete opposite of what he produced last year. Vasy wasn't himself and it was clear that goaltending was the Achilles heel of the Bolts early on. Well, call it a Christmas miracle if you must but something awoke inside of the Big Cat and he went 8-2-1 in December and has started 2020 with a perfect 7-0-0 record. Overall, Vasilevskiy now sits 24-9-2 in 32 starts with a .917 Sv% and a 2.54 GAA. His early season stumble ranks him 16th in Sv% and 14th in GAA but has undoubtedly been the best goalie of late boasting a 10 start win streak as the Bolts climbed the standings. The Lightning will continue to rely on Vasilevskiy to aide them to the playoffs once again this year. Welcome back Big Cat!
Another reason the Lightning have been hot as of late is they are getting all-star performances from rising stars in Anthony Cirelli and blueliner Mikhail Sergachev. Sergachev has taken huge strides this year as stated earlier he went from playing sheltered minutes to driving the pace of play. He has 25 points in 48 games and is 2 goals away (7) from his career-best (9) in a season. The biggest yet most under-looked stat is that Sergachev is a +11 on the year. With 2nd PP unit duties, it is no question he would rack up the points, but his offensive prowess has been at an all-time high and he has been utilizing his shot more effectively this year. Also, he has been a staple on the penalty kill along with Anthony Cirelli.
The two have played a huge part in why the Lightning have the 4th best PK in the NHL. Alongside being an effective penalty killer, Cirelli has seen his offensive play take a leap. He has 33 points in 47 games along with 12 goals and a recent hat trick against the Winnipeg Jets. Cirelli is well on his way to besting his career-best in points (39) and sits at a pretty +16 for the year. Once with Stamkos and Killorn now with Johnson and Palat, Anthony Cirelli is going to give you 110% every night and makes anyone he centers for a better player. For an upcoming RFA, he is having one hell of a contract year.
A few other bright spots for the Bolts so far have been the production from Kevin Shattenkirk and Jan Rutta. Rutta's numbers won't blow you away but he has found a nice home on the top pair with Victor Hedman and is doing all the right things so far. Shattenkirk, who was the leading all Lightning D-men in goals at one point, has 7 goals and 27 points so far and has been a nice offensive spark. Carter Verhaeghe and Mitchell Stephens have found their game as of late and while the numbers aren't massive, they are playing some really good two-way hockey.
Now, a few not so bright spots so far this year. 3 players really stand out more than others. Those 3? Erik Cernak. Yanni Gourde. Mathieu Joseph. [Yes, Joseph has been demoted to Syracuse but since he started with the team and played more than half the year, he counts].
Erik Cernak. He hasn't had a bad year but he hasn't really been as standout as hoped. Not known for his offensive abilities, he is more viewed as a shutdown d-man usually paired with McDonagh. While he is a +1 on the year and has contributed 8 points, you'd like to see more from Cernak. On a team that has a lot of players to think about and a budget to work with, hopefully, Cernak can turn this year from good to really good as he is an upcoming RFA along with fellow D-man Sergachev.
The second player we have to talk about is Mathieu Joseph. Joseph "solidified" his spot on the team last year by notching 13 goals and 13 assists his rookie year. With game-changing speed and a decent shot, he found success with Cirelli and Killorn. However, this year Joseph experienced the dreaded sophomore slump. He put up 7 points in 34 games with a -2 rating before being sent down to AHL affiliate Syracuse Crunch to find his game again. It's no shock as Joseph's last goal for the Lightning was on November 9th in Sweden vs the Sabres. His last game with a point was November 25th against Buffalo, since then went 13 games without a stat and ultimately was sent down. A disappointing outing so far for the Lightning and Joseph this season.
And lastly, there is Yanni Gourde. Yanni is a former 64 point man and the first true contract extension of BriseBois' tenure. Yanni hasn't scored a goal in…*checks notes*…27 games. While he does have 19 points on the year, he just can't buy a goal. He was once on a line with Cedric Paquette and Patrick Maroon and at that point, it was the hottest line for the Lightning. However, he is now with rookies Verhaeghe and Stephens. The funny thing is, that line is playing great. Yanni is doing everything right he just can't find twine. He's on pace for career lows in just about all categories. With back to back 20 goal seasons under his belt it's astounding he has only scored 6 times in 48 games this year. Gourde is still a very good player and is playing good hockey, but for $5.16M over 6 years, Yanni needs to find his scoring touch again…FAST!
You thought I forgot, didn't you? The DIAMOND of the team this year. Kucherov? Point? Stamkos? Hedman? No. They are all doing what they should and what has come to be expected. While Ondrej Palat is healthy and back to playing his Triplet style of hockey, the gem of this team so far has been none other, than Alex Killorn.
Killorn finally hit the 20 goal plateau for the first time in his 8 year career. With 39 points so far and already breaking his previous best of season goals(19) he is assumed to set a career-high in points (47). Alex Killorn has been nothing short of spectacular this year. On the top unit of both PK and PP, he is doing it all and is finally having his "breakout" year. He hit 300 career points on his 20th goal this year and even if he slows down, his production is a huge part as to why the Lightning are in good shape come All-Star break. With the future unpredictable and the cap crunch in full swing this offseason, enjoy this Killorn Tampa fans. It could be his last wearing the Bolt. What a year he is having and the Bolts have climbed back into top 10 ranking and top contender form. Here's to a strong second half and hopefully, a lot more than 82 games.
Want to start your sports media career? Then Join The Puck Network!
Bay Bolts is part of The Puck Network, which covers the entire NHL. There are openings to cover your favorite team(s) and earn school credits! If you are interested, then apply by filling out the form here: Join Our Team. What are you waiting for? Start your sports media career TODAY!
January 21st, 2020
PICK A TEAM