SIGN UP FOR
OUR NEWS LETTER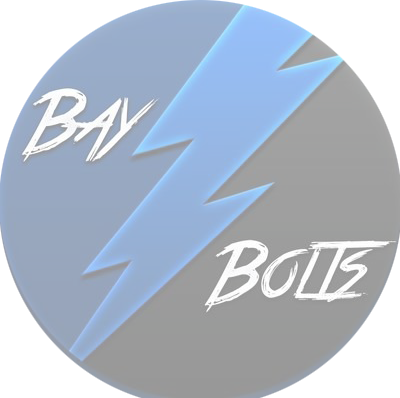 Possible Trade Deadline Targets
By: Michael Wax
What a weird year this has been for the Bolts. After the disaster that was last season's playoff run, it seemed early in the season as if the players had really taken that loss to heart and couldn't get over it. Certain players had taken a step back, and the goaltending wasn't up to its usual heights. Then, after a certain November trip that saw the Lightning go to Sweden, everything changed. Jon Cooper had instilled a new message in the team, and it has stuck ever since. Outside of a playoff spot in mid-December, the Lightning now sit 8 points out of 1st in their division with 3 games in hand, despite having the same amount of wins as Boston (you can thank the NHL and their loser point rule for that). With the annual bye week currently upon us, now seems like the appropriate time to look towards the trade deadline and who the Lightning could potentially use to bolster their already fantastic roster. Some of these ideas have already circulated through the fanbase, while others may seem like an out of nowhere suggestion.
*DISCLAIMER: I AM ONLY LOOKING AT RENTAL PLAYERS DUE TO THE LIGHTNING'S CAP SITUATION BEYOND 2019-20.*
LW Chris Kreider, New York Rangers (50% retained)
Yes, another New York Ranger may be heading to the Tampa Bay Lightning. However, this one seems to make a lot of sense. The 8th year pro is on pace to tie his career-high in goals (28) and pass his career-high in points (53). Kreider is one of the fastest players on the Rangers currently, making the possible transition to Tampa extremely smooth in terms of the pace of play. While not as much of a physical presence as years prior, Kreider still finds time to destroy his opponents on the ice with a couple of big hits. Kreider would be a great addition to the pair of Anthony Cirelli and Alex Killorn, as those three would add a physical, two-way play with an above-average amount of depth scoring.
Price Tag: A fringe-roster player with potential, a B prospect, and a 1st round pick
C Vladislav Namestnikov, Ottawa Senators (50% retained)
As a massive fan of Namestnikov, I was super disappointed when he was traded away during the 2017-18 deadline. Now, the Lightning have the opportunity to re-acquire the Russian forward, and I would love nothing more. Namestnikov was used very poorly during his time in New York and has found a new lease on life during his time in Ottawa. With the Senators in full rebuild mode and Namestnikov on pace for his best season to date, it's fairly obvious that Vladdy will be on another team by March of 2020. Namestnikov brings a burst of speed to his game that few on the ice can match, with his shot getting progressively better as the season has gone on. Vladdy has also seen an increase in penalty kill time in his time with Ottawa, and has rewarded them with 2 shorthanded goals. It would be great to see Namestnikov in a Bolts uniform again.
Price Tag: B- Prospect and 3rd Round Pick
RW Kyle Palmieri, New Jersey Devils (50% Retained)
Palmeri is an interesting case, as he's going to score 20 goals for the 5th consecutive season. However, he's on pace for the 2nd most seasonal goals in his career (28) while playing the least amount of ice time since his last season in Anaheim back in 2014-15, in which he only played in 57 games. An increased shooting percentage this season (15.5%), but he's also increased his ability to drive play. His offensive zone starts have decreased since last season (16.5% 15.9%), while his defensive zone finishing rates have also steadily turned into shifts finishing in the offensive zone throughout his time in New Jersey. He can also take away the puck, making him a valuable 2-way asset.
Price Tag: B/B+ prospect and later pick
C Jean-Gabriel Pageau, Ottawa Senators (25% Retained)
Who doesn't love a good goal scorer? J.G. Pageau captured the attention of the hockey world with his performance during the 2016-17 Senators playoff run, scoring 8 goals in 19 games. Though he's struggled with both injuries and inconsistent play since then, Pageau has used this season as a revenge tour for goal scoring. Through 46 games, he's already tied his career-high in goals (19), and he's one of 2 Senators on pace to eclipse the 30-goal threshold (Anthony Duclair is the other, another Trade Deadline candidate). Pageau also an extremely good centerman, winning 52.9% of his draws and willing to put his body on the line, whether for a hit or to block a shot. Finally, Pageau is an above-average penalty killer, registering 3 shorthanded goals while leading a barren Senators squad to the middle of the pack on the PK (81.1%) There are some aspects of his game that will decrease, which might lead to a decrease in goal scoring: Pageau plays just over 19 minutes a night, and his shooting percentage is at an absurd 18.4%. However, if Pageau can add a physical presence to the top-6 while keeping his goal-scoring prowess, the Lightning should be happy with their investment.
Price Tag: B prospect and mid-range pick
LW Rocco Grimaldi, Nashville Predators
Probably the oddest name on this list to the casual fan, the 5'6" centerman is having a career year with the Nashville Predators. Playing in his 6th NHL season, he's already passed his career-high in goals (8), assists (15), and points (23) in only 44 games played. All of these stats have been increased due to an improved amount of offensive zone starts compared to previous seasons, which is exactly the trend that most Lightning players have experienced during their enhanced run of excellence. Grimaldi has also improved his neutral-zone game, keeping the same pace of his takeaways while decreasing his giveaway pace. Only coming at the cost of $1 Million with UFA status, Grimaldi is the ideal "rental" piece that the Lightning could be looking for. Grimaldi seems like the perfect depth scoring player for the Lightning, someone who could play well alongside Cedric Paquette and Patrick Maroon on the 4th line as a physical presence that can chip in at both ends of the ice.
Price Tag: C Prospect or Low Pick
RHD Sami Vatanen, New Jersey Devils
Vatanen is exactly what the Lightning need: a good 2-way defenseman. Out of the 3 current RHD that the Lightning have, Erik Cernak is by far the most "defensive" defenseman. We knew exactly what Kevin Shattenkirk would be when he signed with Tampa: An extreme offensive defenseman with defensive blemishes. Playing with Mikhail Sergachev, who has taken a massive step in his own right, Shattenkirk has cooled off from his torrid point pace but has improved his defensive performance. With those two out of the way, Jan Rutta is the only other RHD on the Bolts. While Rutta has impressed during his time on the top pair with (the NHL's best defenseman) Victor Hedman, he is the weak link of the starting defense. Rutta is an above-average replacement player, but replacing him with Sami Vatanen would be the cherry on top of the best defensive core in the NHL. While it is true that Vatanen has taken a step back with the Devils, he is still a good 2-way defenseman. Especially playing with Victor Hedman, Vatanen should improve both his numbers and his free agency value.  
Price Tag: B/B+ Prospect or higher-end pick                                                                                                                                                    
RHD Brandon Montour, Buffalo Sabres
While more of an offensive defenseman than Vatanen is, Montour is going to be used as a Neutral Zone defensemen. Nonetheless, the same things that were stated about Vatanen could be said about Montour. In short, Batman needs a Robin, and Victor Hedman needs a capable RHD partner, something that he's lacked since the prime days of Anton Stralman.
Price Tag: B/B+ Prospect or higher-end pick                                                                                                                                                                                                                                                                                              
*Statistics proved for this piece could be found at either Evolving Hockey or Hockey Reference.
Want to start your sports media career? Then Join The Puck Network!
Bay Bolts is part of The Puck Network, which covers the entire NHL. There are openings to cover your favorite team(s) and earn school credits! If you are interested, then apply by filling out the form here: Join Our Team. What are you waiting for? Start your sports media career TODAY!
January 21st, 2020
PICK A TEAM