SIGN UP FOR
OUR NEWS LETTER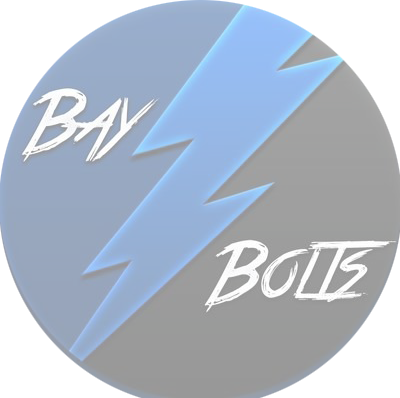 Paging Steven Stamkos: A Look at the Bolts Lines Heading Into Playoffs
By: Michael Wax
So…… anyone Seen Stamkos?
The Lightning recently announced their Phase 3 and 4 Roster for the 2020 playoffs. However, they'll likely be starting the playoffs without captain Steven Stamkos, who suffered an injury during Phase 2 training is doesn't have a return time labeled yet. Going under the assumption that Stamkos isn't going to be ready by game one of the playoffs, and I hope I'm wrong, here's a little taste of what I'd like to see during both round Robin play and the beginning of the playoffs.
Line 1: Palat – Point – Kucherov
The top two point getters for the Lightning in 2019-20 not named Steven Stamkos take their rightful place on the top line for the playoffs. Kucherov, Well fallen short of his astronomical point totals from 2018-19, put together a season in which he was better defensively and still put up enough points to lead the Lightning for the fifth consecutive season. After a slow start coming back from his preseason injury , Brayden point registered almost a point per game and dished out a team leading 34 even strength assists while playing the most amount of average ice time (18:54) of any Lightning forward. The other top line spot, in absence of Stamkos, should go to someone who exceeded all expectations this year, and that would be Ondrej Palat. Palat, after two incredibly disappointing seasons, bounced back in a massive way. He put up his highest point total since 2016-17 (41), had his highest shooting percentage since the 2015-16 season (13.3), an the most important piece of all: He stayed healthy. After getting injured in three of the four previous seasons, Palat played in all but one of Tampa's 70 games, and he should be rewarded for his great bounce-back campaign.
Line 2: Coleman – Cirelli – Killorn
A shut down line that the lightning used a ton after the trade deadline should stay intact as they head into the playoffs. Anthony Cirelli took a huge step forward this year, and has many lightning fans questioning what his contract might look like this offseason period until then, his incredible two way play in gritty style should lend itself to a fantastic playoffs. Alex Killorn enjoyed his biggest goal scoring season to date, potting 26 with an absurdly high shooting percentage (20.0). Lightning fans better hope that Killer's hot streak can continue into the postseason, as his two way game had seen a bit of a drop off this season in order to score more goals. Still, Killorn and Cirelli made opponents squeamish with their hard-nosed style of defense. adding another wrinkle to an already great two way line, Blake Coleman showed in his brief time in a Lightning sweater why the Bolts paid such a high price for him at the trade deadline. Did he score lots of goals? No, he had 0. Did he put up lots of points? Nope, he only had 1 in 9 games. What he did do was play almost 15 minutes a night with the Lightning, turning in a masterclass of two-way play alongside Cirelli and Killorn. This line caused opponent nightmares during the regular season, and it should do that again in the 2020 playoffs.
Line 3: Gourde – Stephens – Goodrow
My preferred third line for the lightnings 2020 playoff run constitutes three players that had very different roads this season. Yanni Gourde struggled immensely with putting the puck in the net earlier this season, going 35 games without a goal. However, after breaking that goalless drought, Gourde went on a hot run, scoring 4 goals and 10 points in his next 13 games. Even as his point total diminished this year, Gourde was seen as one of the lightning's hardest working members, giving extreme effort in every single shift. When Goodrow was acquired from the sharks, many were perplexed by the absurd price that the Lightning paid. however, Goodrow was a welcome sight to an already abundant two-way buffet of talent. One particular shorthanded situation saw Goodrow and Coleman garner 4 shorthanded scoring chances. Also, Goodrow displayed insane chemistry with Gourde during his short stint. Finally, we get to my favorite young player. Mitchell Stephens is not the perfect player, But I think the 23 year old can turn into something special. He's above-average in the faceoff dot (52.5%), has a positive takeaway/giveaway ratio, and scored some serious offensive talent in flashes. I truly believe that a top-6 role is in his future, and the absence of Stamkos gives him an opportunity to display his talents during the playoffs.
Line 4: Maroon – Paquette – Johnson
At first glance, Tyler Johnson should not be on the 4th line . He's an experienced playoff performer, and he's a proven goal scorer. However, Johnson's production and effort level took a huge nosedive this season. As a bit of a wakeup call, I put him with two hard-nosed individuals who he's actually had chemistry with this season. Paquette was on track to break his career high in point totals before the stoppage, and was more successful in staying out of the penalty box than in previous seasons. Pat Marron came exactly as advertised, scoring some big goals but otherwise playing a gritty style that gave the fans plenty to cheer about. This line should do exactly what it needs to in the playoffs, well hopefully giving Tyler Johnson the wakeup call that he needs.
Extras: Verhaeghe, Smith, Volkov, and Barre-Boulet
I will keep this short, and in the nicest way possible: None of these players should step foot in an NHL playoff game unless the team is ravaged by injuries. Which Verhaeghe, Smith, and Volkov provided solid play over the regular season, the prospect of them playing in the playoffs would signify that something is severely wrong with an active roster member. ABB is getting some great experiences with the "Black Aces", and should make the jump to the main roster next season, but now feels too soon.
Defense
Pairing 1: Hedman – Rutta
All hail the NHL's best defenseman, Victor Hedman. I could gush for hours about the impact that had been made, about how smoothly he skates from the defensive to the offensive zone, and how he has a rocket of a shot. To put my excitement in Simple terms, the importance of a healthy Victor Hedman cannot be overstated. We saw how a tiny injury to Hedman, such as a concussion, ruined the entire Lightning postseason last year. pairing with him, Jan Rutta took his place as the Lightning's most underrated defenseman this season. He gave Hedman the space to roam around the ice, while providing a sturdy stay at home mentality that was much needed on the top pairing. These two work wonders together, and hopefully the playoffs bring more of the same.
Pairing 2: McDonagh – Cernak
Though they struggled at different times throughout this past season, the lightning shut down pair has been the most consistent two-man unit since prime Hedman-Stralman. While McDonagh has more of an offensive upside, neither man is afraid to lay the body and create turnovers with their stickwork. In what will be their third playoffs working together, McDonagh and Cernak will be called upon to protect leads and chip in offense.
Pairing 3: Sergachev – Shattenkirk
Probably the most forward-thinking defensive pair on the Lightning, 2 offensive minded superstars with occasional defensive lapses should be given more ice time here in the playoffs. Mikhail Sergachev broke out in a massive way this past season, Leaving no doubt that he is a superstar in the making . Along with an increase in offense, Sergachev saw his defensive game improve as well, while also using physicality to intimidate his opponents. Shattenkirk, meanwhile, was the perfect complement to the young, lanky Sergachev. though his defensive game is not as sound as the rest of the starters, Shattenkirk provided pivotal depth and was an integral piece on the second power play unit at times. This playoffs will be a make or break time for this pairing, and hopefully they find a way to have success.
Extras: Coburn, Schenn, Bogosian, Foote
The extras for the defense are very similar in their situation to the extra forwards. none of these extras should play unless an injury catastrophe takes place on the defensive side. if anyone is going to step in first, Coburn has experienced playing on both sides and should be rested up after a rusty 2019-20 campaign. Just like with the forward groups, Cal Foote will probably make the jump to the main roster next year. His experience training with the rest of these veterans should give him good exposure for the future.  
Goalies:
Starter: Vasilevskiy
Vasilevskiy, without question, is the most important member of the lightning. As seen in his struggles in last year's playoffs, the Lightning will only go as far as Vasilevskiy will take them. Goaltending will be a fascinating position to watch during the 2020 playoffs, as many goalies haven't played an actual game in nearly four months, and might have an extreme amount of rust. Vasilevskiy's lateral movement, vision, and physical attributes should allow him to bypass the rust phase and deliver the Lightning far into the playoffs.  
All the others: McElhinney, Martin, Wedgewood
If any of these other goaltenders have to play in the playoffs, the Lightning are in trouble. McElhinney is the best equipped to handle a situation in which Vasilevskiy goes down, having been an integral part of the Hurricanes sweep of the Islanders in the 2nd round last season. However, given Mcelhinney's struggles this past season, and the combined inexperience of both Martin and Wedgewood, the 2020 playoff outlook doesn't look too bright behind Vasilevskiy in net.
What do you think about my ideas? Don't forget to follow us on Twitter @Bay_Bolts for news, game reporting, and other fun fan interactions. If you have any questions or suggestions about my next article, please feel free to email me at mikejwax@gmail.com.
PICK A TEAM