SIGN UP FOR
OUR NEWS LETTER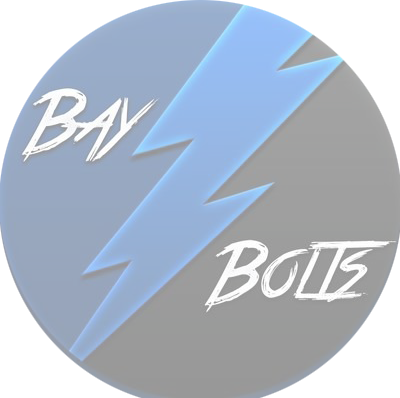 Report Card Series: The Captain
By: Michael Wax
"And the Captain… Number 91…Steven STAAAAAAAMKOSSSS!!"
Paul Porter's voice rung around Amalie Arena, introducing the leader of the Lightning to the Bolts faithful on October 3rd, 2019. By the end of the season, he was raising the Stanley Cup. But his path to the cup was anything but normal.
After going scoreless in his first game, Stamkos scored 4 goals in his next 5 games. Despite this continued goal-scoring genius early in the season, the main focus on Stamkos' leadership was fairly obvious: Leadership. Stamkos' toughness was never called into question, everyone in the Lightning fanbase – and the entire NHL, for that matter – knew how hard Stamkos worked to get back to playing following injuries and unfortunate circumstances. However, after the events of the 2019 playoffs, many were questioning whether or not Stamkos was the right leader to push this team towards the Stanley Cup.
Stamkos remained relatively healthy throughout the first 50 games of the 2019-20 season and continued his elite play in both the goal scoring and playmaking categories. Though he was not voted into the All-Star game, many paralleled his play to his All-Star caliber season the year prior. he even displayed changes to his leadership style throughout the season, welcoming in new ways of winning games and exploring a path to winning that did not come from outscoring the Bolts' problems. When the three newcomers (Blake Coleman, Barclay Goodrow, Zach Bogosian) arrived during the 2020 trade deadline, Stamkos welcomed them with open arms. "A dream come true."
Even with the new leadership change in Stamkos, the physical part of the game started to take its toll on the captain. He missed five games with an upper-body injury during February and sustained a sports hernia injury at the end of the month that was projected to keep him out of the lineup for six to eight weeks. Then, in the middle of his recovery, COVID-19 happened. The sports world stood still for months, which allowed Stamkos to get healthy but kept him in limbo of trying to win the Stanley Cup. Once the NHL formed a plan to get back into the swing of things, things only complicated themselves for Stamkos even more.
To simplify things, Stamkos got hurt again. He suffered a compensation injury during Phase 2 of the re-start, leading him to be out for a couple more months. During that time, Stamkos and his wife suffered a family tragedy. He left the bubble to be with his family but somehow came back to lead his team during the playoffs. Game 3 of the 2020 Stanley Cup Finals was Stamkos' game, no matter what happened. He took the headlines and ran with them.
During his Game 3 return, Stamkos looked as good as he had looked at any point of the regular season. In only his third shift, he got a feed from Victor Hedman and flew past the defense. but, as soon as he made his way around Esa Lindell, he knew his season was over. Stamkos told Erik Erlendsson "He kind of stepped up on me and I made that move to the right and my left groin, lower abdominal, just kind of tore… like fully." just by pure adrenaline, even after knowing that his season had ended in an instant, Stamkos went top shelf on Anton Khudobin and triggered one of the most raucous celebrations for any non-overtime goal in Lightning history.
His final playoff stat line: 2:47 of ice time. One goal. One Stanley Cup
For a letter grade, I think it's fairly obvious that Stamkos gets an A+ this year. he was playing at an All-Star caliber before his regular-season injury and battled through more injuries and personal tragedy to lead his team to a championship victory in a game in which he didn't even play. His Game 3 goal will go down in Lightning history as one of the greatest goals ever scored, and he proved to all the doubters that the best is yet to come. Stamkos said himself that he should be 100% by the time that the 2020-21 season rolls around, whenever that may be. I, for one, cannot wait to see the captain back on the ice next season.
Sources:
"Tampa Bay Lightning 19-20 Opening Night Introductions." YouTube, uploaded by TB Sports Opening, 9 Oct. 2019, http://www.youtube.com/watch?v=OVkhgZ2Hu0U.
Erlendsson, Erik. "The Stanley Cup Journey of Steven Stamkos: Part One – The Game, The Goal, and The Injury." Lightning Insider, 2020, lightninginsider.com/index.php/blog/1240-the-playoff-journey-of-steven-stamkos-part-one-the-game-the-goal-and-the-injury.
Smith, Joe (JoeSmithTB). "#tblightning captain Steven Stamkos said the club adding Goodrow, Coleman, and Bogosian at deadline 'A dream come true.' Said it's now up to the players to back management on ice." 25 February 2020, 11:22 AM. Tweet.
Want to start your sports media career? Then Join The Puck Network!
Bay Bolts is part of The Puck Network, which covers the entire NHL. There are openings to cover your favorite team(s) and earn school credits! If you are interested, then apply by filling out the form here: Join Our Team. What are you waiting for? Start your sports media career TODAY!
November 30th, 2020
PICK A TEAM