SIGN UP FOR
OUR NEWS LETTER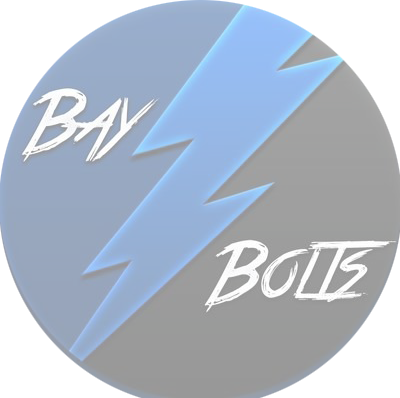 Depth Fixes After Stephens and Cernak Injuries
By Michael Wax
Depth is paramount in any season, not to mention a season where the Lightning must now play
52 games in 100 days. Low and behold, the Lightning are also dealing with some serious injur
trouble after their first series against Columbus. 2nd pair defender Erik Cernak is day-to-day
with an upper-body injury, while 4th line center Mitchell Stephens is out indefinitely with a
lower-body injury. The Lightning's Stanley Cup run might not have been possible without their
depth, getting contributions from unsung heroes during their run. Players like Ondrej Palat,
Blake Coleman, and Kevin Shattenkirk made up for the absences of Steven Stamkos, Jan Rutta,
and Brayden Point at times. Coach Cooper was very meticulous with his line movement, and was
rewarded in the end with the NHL's greatest prize, the Stanley Cup. Early this season, Coop has
once again been tasked with keeping the ship afloat. With this in mind, let's look at some options
that the Lightning could look at for optimizing their injury-riddled lineup:

Making Tyler Johnson the 4th Line Center
Because, for god sake's, he's so much better at center than at the wing. I've been very critical of
Johnson in the past, but it's because he's shown flashes of brilliance and lacks consistency.
Overall, Johnson is extremely poor defensively, whether he's playing at center or wing.
However, he's guaranteed to be better than the opponent's 4th line center, automatically giving
him an advantage. Playing with someone that is a compliment to his speed (Whether that be
Mathieu Joseph or Alex Volkov) and a straight-up bully (Pat Maroon) frees the ice up for
Johnson to get into prime scoring places and pot some goals. If you want to keep him on the
power play, that's fine (it's exactly what they do with Pat Maroon). Again, I want to be clear that
this is not a demotion. This is utilizing the lineup to its best ability, and that means Johnson
should be placed at the 4th line center.
Call Up Gemel Smith
I'm a big fan of Smith's. It wasn't fair that he got sent back to Syracuse outright after Mitchell
Stephens got called up. As he showed in the AHL last season, he's too good for that league. Is he
perfect? No. But he's the ideal 4th line center that plays solid defense and adds an offensive skill
that would pair nicely with Mathieu Joseph/Alex Volkov.

PLAY CAL FOOTE
I cannot stress how important it is for the Lightning to get this young kid in as many games as
possible, with or without injuries. Lightning fans have been dying for this kid to get into the
NHL for years, and his results so far have been par for the course. Foote is an excellent shot
suppressor, not allowing many chances to get to the net when he is on the ice. his offensive skill
is lacking, but Foote has never been one to stack up the points when on the ice. If he's going to
get even better, he needs to get into as many games as possible.

Give Andres Borgman a Shot
For this option, Mikhail Sergachev is going to have to play on his off-hand. So far, Sergachev
has done a serviceable job when tasked with playing on his off-side with either Hedman or
McDonagh. As for Borgman, why not see what type of value he can provide? The former top
Swedish prospect has not played in any NHL games since 2018, but provided solid depth defense
during his last NHL stint with the Toronto Maple Leafs. he spent time preparing for the 2020-21
season by playing games with Assat Pori of the SM-liiga (Finland), and showed an offensive
upside in a league that normally doesn't have much offense (13 points in 19 games). If Borgman
can provide solid defensive depth, and contribute once in a while on the score sheet, the
Lightning should be just fine on the left side of their defense.
PICK A TEAM