SIGN UP FOR
OUR NEWS LETTER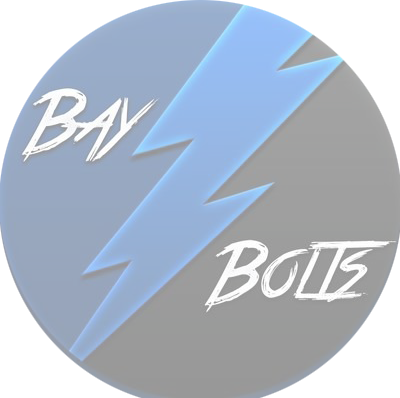 Alex Volkov's Recent Confidence Increase; Explained
By Michael Wax
I think it's safe to say that Alex Volkov has not had the greatest start to his career. After being called up during the 2019-20 season, Volkov played in 9 games before it was determined that he wasn't quite ready. He was playing with high-profile players like Steven Stamkos, Nikita Kucherov, and Brayden Point, but he always seemed to be a step behind and was often stuck in the defensive zone. During the 2020 Bubble, Volkov got into only one game: Game 6 of the Stanley Cup Finals. He played well and got to lift the Stanley Cup over his head, but there seemed to be more desired from the organization out of the 2017 2nd round pick.
Fast forward to this season. Volkov struggled mightily at the beginning of the 2020-21 campaign, but something changed last week: he scored his first NHL goal. It was a beautiful shot and was a glimpse into the superstar potential that many in the organization and fanbase expect from Volkov. Since that goal, he's been an absolute world-beater. What changed?
First off, let's look at who he's playing with. At the beginning of the season, the Lightning wisely slid him back down the lineup and put him on the 4th line with Pat Maroon and Mitchell Stephens. Now, I like Mitchell Stephens, but he did not gel well with Volkov. The same goes with Mathieu Joseph, who brought out more from Volkov but still left a lot to be desired. Recently, Volkov has been paired with the versatile Gemel Smith, who has allowed Volkov to revert back to his Syracuse style of play over these past few games. Smith is skilled, but also feisty, leaving more room on the ice for Volkov to display his magic.
Next, let's look deeper into the title of the article: Confidence. Volkov always seemed to be the 3rd member of whatever line he played on, up until he scored that first goal. On that play (displayed here), Volkov hopped into rush as soon as the puck entered the neutral zone, something we haven't seen him do very often. Though there was some miscommunication between Volkov and Smith in the puck retrieval, Volkov quickly realized that his speed had given him a free path to the net. Once Gemel Smith did what he needed to, stripping the puck from MacKenzie Weegar on the far boards, a 2 on 0 developed, in which Volkov made no mistake in his blistering one-timer. Confidence level:

Let's bring the confidence level up again, shall we? Volkov was the Lightning's best forward in Game 3 against the Panthers. He had 2 goals, but even if you take those away, he dominated. On the first goal (displayed here), Volkov is a little late to a puck battle in the defensive zone (presumably due to a quick line change). When the puck squirts free past the defensive blueline, Volkov takes a quick look over his right shoulder to assess the situation and realizes that he's got enough speed to beat all 3 Panthers that are near him. As a left-hand shot coming down the left side, he's able to shield the puck from both Weegar and Aaron Ekblad, before snapping a shot by Dreidger. Confidence level:

On his second goal of the game (displayed here), the 4th line put on an absolute clinic in the offensive zone. Smith and Maroon thoroughly outworked Anthony Duclair and Anton Stralman along the near-side boards, and Smith came away with the puck. Immediately, Volkov squeezed his way into the center of 3 Panthers players, positioning himself to receive a pass and be in prime scoring position. Smith's pass into the slot, which was intended for Volkov, toke a fortuitous bounce to Maroon, who immediately kicked it to his stick. However, Volkov was still ready for the opportunity to snipe, and both he and Maroon connected on the puck, roofing it over the shoulder of Dreidger. Whether the goal was credited to Volkov or not (it was), it was a brilliant play by the youngster, putting himself in a position to succeed. Confidence level:

A confident and productive Volkov is incredibly important to the Lightning lineup, especially as the rest of the forward group has lingering questions. Nikita Kucherov is out for the entire regular season, while Mitchell Stephens and Anthony Cirelli are going to be out of action for a long time. Steven Stamkos has recovered from his lower-body injury, but it remains to be seen if that is a lingering issue. Alex Killorn has been disappointing for someone who's been on the ice for almost 19 minutes a night. Volkov's breakout could not have come at a better time for the Lightning, and hopefully, he can keep it going.
Don't forget to follow us on Twitter @Bay_Bolts for news, game reporting, and other fun fan interactions. If you have any questions or suggestions about my next article, please feel free to email me at mikejwax@gmail.com.
PICK A TEAM