SIGN UP FOR
OUR NEWS LETTER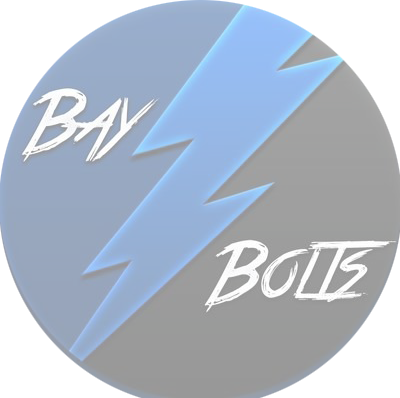 Why the Lightning vs Hurricanes Series is so Important
By Michael Wax
At the beginning of the season, the Bay Bolts YouTube crew put together their standings predictions. In my research for that video, I kept on coming back to one key thing: The Lightning might not even be the best team in their division. I know, that's a weird thing to say about the team that had won the Stanley Cup the year prior. The Lightning didn't get significantly worse either, except for the injury to Nikita Kucherov (that's a big injury, but it's not going to crumble the team).
Who could I possibly have put ahead of the Bolts in the division? It was a fairly easy answer for me: Carolina
With Carolina being in the Metropolitan division during a normal season, most Lightning fans wouldn't see the Canes in action unless it was a head-to-head matchup against the Lightning. I mean, most people only began to pay attention to the Hurricanes when the 'Storm Surge' was a thing. Well, the on-ice product has become can't-miss over these past few seasons. Sabastian Aho is a superstar. Teuvo Teräväinen, Nino Niederreiter, Vincent Trocheck, and Andrei Svechnikov are all fantastic 1st line talents. Their defense is probably the best unit in the NHL, with Dougie Hamilton and Jaccob Slavin anchoring down a formidable top 6. James Reimer and currently injured Petr Mrázek both turned back the clock to 2016 and are playing some spectacular hockey in goal. This team is legit, and many fans got a taste of what a Carolina-Tampa series could look like when the teams played on January 28th.
Let's take a look at that game in question, shall we?
First off, a 1-0 OT game doesn't sound like the most exciting game in the world. However, this was an early contender for Game of the Year. Both Andrei Vasilevskiy and Petr Mrázek were incredible in that, stopping a multitude of chances and both finishing with more than 30+ saves apiece, many of which were extremely high-danger chances. Overall, it felt like the Lightning were getting bailed out by the play of Vasilevskiy, who made up for a ton of defensive lapses and turnovers. Take this play, where Andrei Vasilevskiy shut down Andrei Svechnikov twice. There are essentially 5 Lightning players against Ryan Dzingel and Mr. Svechnikov. Blake Coleman does a half-hearted job at taking the puck away from Dzingel, who passes it off and immediately goes for a change. Svechnikov, despite being pretty close to the boards when he receives the pass, has a wide-open lane to the offensive zone because Ondrej Palat isn't playing the puck hard enough. Cal Foote, who is the last line of defense before Vasilevskiy, took away the middle of the ice (which was good!) before attempting to take the body against Svechnikov (which was bad). Vasilevskiy was forced to make two incredible toe saves on the younger Svechnikov, saving the Lightning's bacon and keeping the game scoreless. Could that have been a play in which everything happened to go wrong all at once? Possibly. But those mistakes will cost you against a good team like Carolina.
Let's talk about the power play as well. Safe to say, it has not been very good. Now, that feels weird to say about a team that's ranked 9th in the league at 26%. However, I have two reasons that I feel the power play has been poor. First things first, it went 0/3 against Carolina in their first meeting and didn't generate a ton of chances. Secondly, the process of the power play has not matched with the results at all this season. The Lightning power play is too conservative in its approach, as the first unit often has time to set up in the zone if they don't win the opening face-off. The team is hesitant to place Ondrej Palat in Kucherov's old spot, even though he's shown the ability to rip one-timers. If a team like the Hurricanes are going to give the Lightning opportunities with the man advantage, they need to capitalize.
This four-game series against Carolina is huge for the Lightning. While both teams currently have stellar records, it is up to the Lightning to be able to fix their mistakes from the previous meeting while continuing to utilize their strengths. Should we expect the Bolts to win every game in this mini-series? No. However, it's important to see what this team is capable of against one of the other top teams in the league.
Don't forget to follow us on Twitter @Bay_Bolts for news, game reporting, and other fun fan interactions. If you have any questions or suggestions about my next article, please feel free to email me at mikejwax@gmail.com.
PICK A TEAM