SIGN UP FOR
OUR NEWS LETTER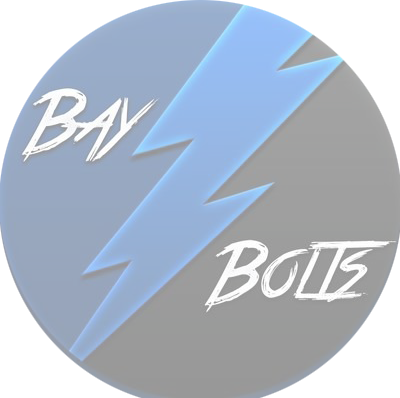 You're up Rookie: Tampa Bays young guns
By John Gianfrancesco
When the Tampa Bay Lightning won the 2020 Stanley Cup, scenes of jubilation & pure excitement filled the 813. A championship that was years in the making finally became a reality. If you ask any fan how they felt, it was a long time coming and this might've been the best team in Lightning history. However, lingering in the back of everyones minds were 2 looming words; salary cap. Julien BriseBois had built a champion. Now, he had to tinker and tamper in order to keep his foundation.
The start of every hockey season brings new life. New goals. New ambitions & new players. Losing key contributors to free agency & a cap crunching trade; the Tampa Bay Lightning would undoubtedly have some rookie faces in their lineup come January. With the addition of a taxi squad, the Lightning could carry more players on their NHL roster which allowed them to give some of their rookies a shot at the NHL.
Cal Foote: Losing Shattenkirk & Bogosian to free agency hurt Tampa Bays blue line depth. Re-signing Cernak & Sergachev was a big deal for JBB. Seeing as Tampa was stretched thin for money, it was inevitable that rookie defensemen Cal Foote would make the big leagues. The deal that sent Braydon Coburn to Ottawa was basically the icing on the cake. Drafted 14th in the 2017 NHL draft, it was considered a steal when Foote fell to the Lightning at 14. Tallying 59 points in 138 AHL games, Foote would contend with Luke Schenn for ice team early in the season. He has played in 17 games and has a lone goal but he is a +6 which is a goos sign for the young defensemen. His biggest asset is his bomb of a shot. His biggest weakness is his skating. He is 22 years old on his last year of his ELC. Being a righty shot, it's imperative for the Lightning that Cal Foote continues to develop and be a mainstay on the right side for the foreseeable future. Impact: B+
Alex Volkov: Volkov played in 9 games last year and played in Game 6 of the Stanley Cup Final. In his 10th NHL game, he won the Stanley Cup. With Mathieu Joseph having a horrible sophomore slump, Volkov was a given a chance to play on the 4th line. A big bodied 2nd round pick in 2017, the Russian winger was admired for his shot. He has 123 points in 3 seasons with the Syracuse Crunch and scored 23 goals in his first 2 AHL seasons. He has appeared in 17 games this year and has 3 goals with 5 points. He needs to find his stride in the NHL level and being a 4th liner for now doesn't entirely help but if he keeps developing, who knows where his skill will take him. Impact: C+
Ross Colton: With salary cap crunches and another expansion draft on the way, the Lightning knew they would be looking at their young forwards sooner than later. Anthony Cirelli inked his extension & with Paquette being traded and Kucherov out for the 56 game season, the Lightning would look to forwards like Ross Colton and Alex Barre-Boulet to fill the voids when needed. Colton was drafted in the 4th round of the 2016 draft. He spent 2 years at the University of Vermont recording 50 points in total. He then played 2 years in the AHL amassing 73 points. He made his debut this year and scored on his first shift & his first shot against Carolina. Colton brings a good IQ to the game for a center. He has played 2 games this year and has 1 goal. Impact: B+
Alex Barre-Boulet (ABB): ABB was an undrafted free agent from the QMJHL where he put up 116 points in 65 games. That was enough to get him a contract from the Lightning. He then would play 2 years for Syracuse where he would have point totals of 68 & 56. He was a top player in the AHL and it was only a matter of time before he got his NHL debut. He has played 2 games for the Lightning and has yet to find the stat sheet but his points will come soon enough. He is normally the center of talk when it comes to replacing Tyler Johnson who is the talk of Seattle expansion and cap casualty contract. Being a smaller sized undrafted forward bodes well for ABB in Tampa, (see Tyler Johnson, Yanni Gourde, Jonathan Marchessault & Marty St Louis). Given the proper minutes and situations, I think ABB will shock a lot of fans when his skill takes over. Impact: C
Let us know if you agree with our grades and who you think has made the best impact on the Bolts so far this season by tagging us on social media.
Want to get your sports career started by covering your favorite team? Send us a message on social media and join our team today. 
PICK A TEAM