SIGN UP FOR
OUR NEWS LETTER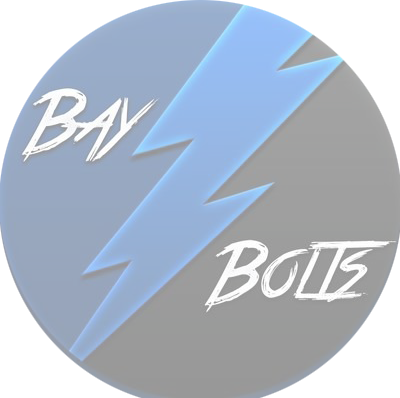 The Distant Thunder – United Kingdom
By Paul Edmonds
Hockey is a worldwide sport played in over 80 countries. In this series, we will talk to Bolts fans from across the globe to understand their story behind being the Distant Thunder and learn about their homelands.  
Tell us about you, where you're from, and your hometown
My name is Paul. I'm from the United Kingdom, living in a small town in England called Worthing, which sits 50 miles South of London, directly on the waterfront of the English Channel. We have beautiful views of the French coast, and just 110,000 residents. Every year from late November to early January we are treated to an ice rink just off our glorious waterfront. Boy, would I love it even more if we had an ice rink 365 days a year! 
How popular is hockey in the UK?
Hockey isn't the sport I'd like it to be here. The facts are, it's probably less popular than badminton! Which is a real shame. The closest team to me is The Guildford Flames, who play in the Elite League. Due to the coronavirus, I've been unable to make the trip up to Guildford for over a year now. I'm looking forward to seeing some live hockey in Guildford and Tampa in the next couple of years!
Why the Lightning?
My hockey journey began in 2014, I found myself obsessed with the Winter Olympics. I remember watching and enjoying Martin St. Louis, which is funny because if I recall, he put up no points all tournament! From there I found myself looking at NHL logos, teams, regions and found myself hooked on Tampa Bay. Marty was the deciding factor. I have followed them religiously ever since.
Tell us about your first game
Funny enough, it was against our Stanley Cup Finals opponent, Dallas, on March 1st, 2014. We won the game 4-2 and from that moment I was completely sold. Marty St. Louis scored 2 goals, with Palat, Killorn, and Hedman playing brilliantly. But don't they always?   
What are the struggles with support The Lightning from the UK?
We sit 5 hours ahead of Florida, so most of the Lightning's home games begin when the clock strikes midnight. It's tricky, especially with work the following day. But from the moment the puck is dropped to the moment the final horn sounds, it's all worth it. I've been lucky this season that the Bolts haven't played any games on the west coast, otherwise it would be a real struggle waking up in time for work the next day.
What benefits do you have with supporting the Lightning from the UK?
I guess the main benefit this season, which seems to be a problem in the US, is the airing of games. Here in the UK we only have two options – Premier Sports TV or the NHL app. Blackouts don't seem to be a problem. 
How accessible is it to obtain merchandise? 
It's not easy, but it's available. To order from the Tampa Bay Sports store, it'll cost a whopping $50 to have the items shipped across the Atlantic. The NHL also has an official European store, which has a good range of merchandise. 
Who is your all-time favorite player?
This is hard, because I have so many players I love. Over the last 12 months, I've grown to love Brayden Point. He steps up and digs deep when it matters. I think by the time he finishes his Lightning career, he'll be a franchise icon. I'm unlucky to not have seen peak Marty and just missing the first Stanley Cup-winning team. Right now, I have to go with Kucherov. What a guy and what a player. He's unstoppable on the power-play and those no-shot goals are unreal! I can't wait to see him back on the ice in the playoffs.
What are your predictions for this season?
We seem to be mirroring teams at the minute, when we're up against a team struggling for points, we end up matching their performance and making it closer than it should be. Teams are ready for games against us and of course they are – we're the Stanley Cup Champions. I think the playoffs are a certainty, the division has broken in half. Ourselves, Florida, and Carolina will battle it out for the top seed, which I see us coming out on top. We recently had some good news on the recovery of Kucherov, and I'm sure I speak for all Bolts fans when I say he'll be a massive boost for our playoff run. I try not to focus on other teams too much because, on our best day, we can overcome anyone. I have a feeling we're going to the finals, facing the bright lights of Vegas. Bolts in 6, going back-to-back baby!
Want to get your sports career started by covering your favorite team? Send us a message on social media and join our team today. 
PICK A TEAM