SIGN UP FOR
OUR NEWS LETTER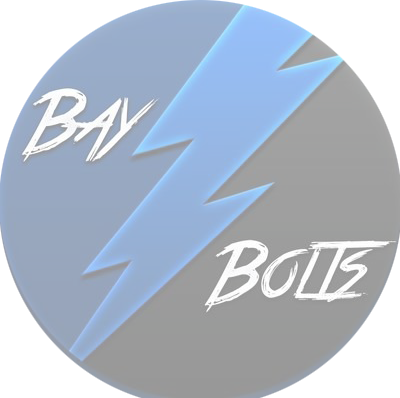 The Distant Thunder – Japan
Hockey, a world wide sport played in over 80 countries In this series we will talk to Bolts fans from across the globe to understand their story behind being a distant thunder and learn about their homelands. This week we head to Japan and chat to an ex Florida resident flying the lightning bolt across the Pacific!
Tell us about you, where you're from and your home town

I'm Jericho, I am from all over but I would say Panama City Beach, Florida is my hometown. I'm currently living in Akiruno, which is a town in Tokyo Japan. My wife and I moved here after Christmas for a job with the military.
How popular is Hockey in Japan?

Hockey isn't really a popular sport here but I've read that it is slowly gaining popularity. There are hockey leagues here but it's very small compared to the NHL or AHL. Here baseball and soccer are big.
Why The Lightning?

Honestly, they were a team I had heard about and decided why not check them out. I bought some tickets for a Christmas present and fell in love with them after that. We moved to Orlando to be closer to family and of course to be closer to Tampa so we could see more games. They play with heart. The excitement after seeing them score is like no other. Being in the stadium after a win is so amazing! Now I can't get enough of them. I am always representing Tampa Bay either with my shirts, jersey or even mask.
Tell us about your first game

My first game was a Christmas present to my girlfriend now wife in December of 2018 at Amalie Arena. We were playing the Flyers. I had never been to an NHL game before. It was amazing! So much life and spirit in the fans. It was amazing to hear the lightning sound effects and watch the crowd get wild. We won the game in overtime. It was an incredible experience for a first Bolts game.
What are the struggles with supporting The Lightning from Japan?

Supporting the team from Japan has some difficulties like having to wake up at 4:30 in the morning to watch an early game. It sucks being so far away but at least I can watch them on TV while being here in Japan.
What benefits do you have with supporting from Japan?

The benefits of being in Japan and supporting the team is that I am able to watch all the games unlike so many in the states who have blacked out games. I also feel like I'm still part of something even though I am all the way over in Japan. Makes being a distant thunder a little easier.
How accessible is it for you to obtain merchandise?

Merchandise is easy to purchase online but shipping takes forever to get here. I purchased some winter beanies at the end of January and I didn't get them until about a few days ago.
Who is your all time favourite player?

This is a tough one. I have some many favourites. I would have to say Stamkos. He really shows what it means to be a captain. He is a play maker but he also scores goals. I hated him being out during the playoffs but it was nice to see him play during one game and score to give the guys the boost that they needed. During the playoffs I also became a Point fan. He has developed in to a great player. Watching him shoot without even looking at the net is insane. It throws of the defence and the goalie and of course gives us an advantage.
What are your predictions for this season?

I think like any Bolts fan I want to see sir Stanley stay in Tampa for another season. I think that the Bolts will have a really good chance of going all the way again. I think we just need to keep working. Focus on smart plays and keep playing with purpose. Let's Go Bolts!!
Want to start your sports media career? Then Join The Puck Network!
Bay Bolts is part of The Puck Network, which covers the entire NHL. There are openings to cover your favorite team(s) and earn school credits! If you are interested, then apply by filling out the form here: Join Our Team. What are you waiting for? Start your sports media career TODAY!
April 3rd, 2021
PICK A TEAM