SIGN UP FOR
OUR NEWS LETTER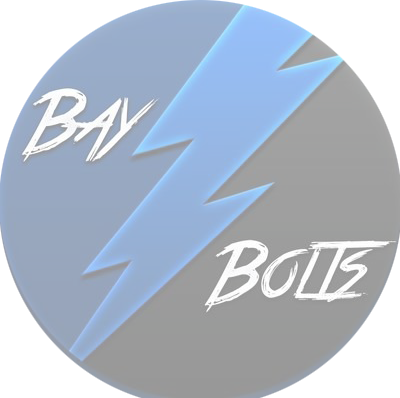 A Look At Ondrej Palat's Career Year
By Daniel Ricker
Career Year
Ondrej Palat is having one of his best seasons of his career, and it's mainly going unnoticed. On a team of superstars, sometimes it can be easy for players like Palat to fall under the radar. However, his jump in points from previous seasons might have you asking yourself – How is he having this good of a year?
This season, Palat has 15 goals, 30 Assists, and 45 Points in 52 games played. If this was a full 82 game season, he would be on pace for 23 goals, 47 assists, and 70 points. Not only would this tie his career high from both goals and assists in a single season, it would be the most points Palat has ever put up in a single season!
To put Palat's dominance this season into proper context, the last time Palat came close to 70 points was back in the 2014-2015 season. Palat had a total of 63 points that year as a member of "The Triplets", and it remains his highest single season point total in his career.
What might be the most remarkable feat of all is that Palat's 45 point this season are the highest totals he's had in his last three seasons. Palat is having a fantastic season, and not many people know about it. So, let's dive into it.
How Is He Doing It
Palat has played on the first line a lot more this year, with guys like Nikita Kucherov and Steven Stamkos being out of the lineup. One could argue that not playing with Nikita Kucherov, as he did in last year's Stanley Cup run, hurts Palat's production. Luckily, Palat is still playing with guys like Brayden Point, the center on that deadly line from the 2019-20 playoffs. Palat has played an average of 17 min per game, which is right on pace for his career average, so this isn't played a significant role in his increased production.
When Stamkos went down in the playoffs last year, the Lightning had to find new ways to create chances on the power play, missing Stamkos' contributions from the right circle. One player they used to fill that role was Ondrej Palat. Palat generally is not a player that plays a ton on the man advantage, so it took few games for Palat to find his way on the first power-play unit. But watching Palat this season on the power play, you can tell how much he has improved. In fact, if players didn't wear numbers, you might think Stamkos was out there with how wicked Palat's snapshot has become. Palat has seven power-play goals this season, which is a career-high and has been a massive help for the Bolts with Kucherov out for the regular season.
One other thing contributing to Palat's success is how much his hockey senses have improved. Palat has started making the smarter play rather than trying to force something. Just look at his turnovers; in 2016-2017, Palat had 46 giveaways, and each year since then, they have been decreasing. This year, Palat has just 16 giveaways, which is on pace for a career-low 27 in an 82-game season. 
What Does This All Mean?
Palat has taken his game to the next level this year, and it's paying off in spades. The Lightning will have some hard decisions to make this upcoming offseason when it comes to players to give up in either trade or the expansion draft, as they will still be up against the cap in 2021-22. Palat is making his case this season that he is extremely valuable to this team, and the Lightning might want to think twice about trading him. On the other side, you could say Palat's value is at an all-time high, which could be the perfect opportunity to trade him. 
Either way, Palat will once again be a huge part of the Bolts as they head into the postseason. Even with Kucherov and Stamkos set to return very soon, Palat has given Jon Cooper something to think about when it comes to that first line, and he can still be very effective on that second power-play unit. 
Want to start your sports media career? Then Join The Puck Network!
There are openings to cover your favorite team(s) and earn school credits! If you are interested, then apply by filling out the form here: Join Our Team. What are you waiting for? Start your sports media career TODAY!
May 6th, 2021
PICK A TEAM