SIGN UP FOR
OUR NEWS LETTER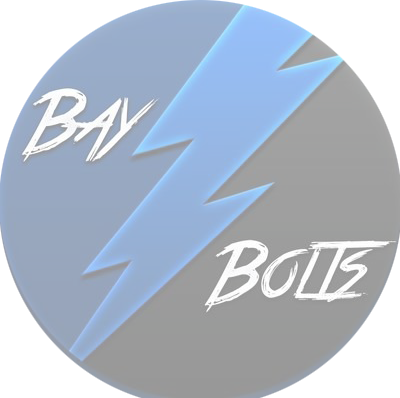 Prospects Camp Day 1
By John Gianfrancesco
Hockey season is over and the NHL Draft has commenced. That being said, it's time for the Tampa Bay Lightning development camp for all of their young and talented prospects. 1st round pick Cal Foote will be in attendance along with newly acquired prospect Mikhail Sergachev. Forwards Brett Howden, Taylor Raddysh, Anthony Cirelli & Mitchell Stephens headline a very deep prospect pool attending camp this year. Goaltender Connor Ingram will also be there. So from Brandon Ice Sports Forum, let's see what the 2017 Development camp has in store for Lightning fans.
Cal Foote takes the ice in a blue Lightning jersey sporting No. 45. The 6'4 defensemen showed good puck skills and a good determination towards the offensive side of his game. Drills that worked on shooting he thrived in. Foote has a very good shot and possesses the speed to really be a threat if he jumps up in the play. From the first 45 minutes, Foote did nothing but impress his first time taking the ice in front of Tampa fans.
Next up, we have Connor Ingram. The 3rd round pick from 2016 skated in net with a nice combo of blue and white pads and a TB inspired helmet. When the shooting drills took place, Ingram took charge. Not too many shots make it past the 6'1 goaltender. One in the chest and one off the blocker, then 3 straight flashes of the leather; Ingram came to play. Similar to Vasilevskiy, Ingram plays low and wide. Heading to the Syracuse Crunch this season, it will be interesting to see if Ingram starts in net. Regardless, Lightning fans should be very pleased with this young goaltender, who will only get better with every game he plays.
In the 3rd round of this year's draft, Yzerman took a Russian center and Jonathan Toews comparable Alexei Lipanov. Lipanov, who prefers first name ALEXEY, made it to day 1 and showed Bolts fans he has a bright future. Good puck skills and a strong body makes this prospect a steal for the 3rd round. His development should be a good one.
Mainly throughout the day, the prospects took place in battle drills. 1 on 1 and often 2 on 2. Strength was tested and strength was shown. Erik Cernak & Mitchell Stephens were paired together and put on a good show. Cernak, acquired in the Bishop trade with LA, is a 6'3, 221 lb defensemen who loves making physicality a major part in his game. Stephens, 2nd round pick in 2015, gives up 30 lbs and 4 inches to Cernak, was no pushover either. Similar to Ryan Callahan, Stephens showed good grit and tenacity. Even 7th round pick Sam Walker, who is 5'9 and 150 lbs, put up a good fight and wasn't moved around easily.
This prospect camp should be a good one and very exciting. Lots of young talent raring to crack a spot in Yzerman's mind and Tampa's roster.
Want to start your sports media career? Then Join The Puck Network!
Bay Bolts is part of The Puck Network, which covers the entire NHL. There are openings to cover your favorite team(s) and earn school credits! If you are interested, then apply by filling out the form here: Join Our Team. What are you waiting for? Start your sports media career TODAY!
June 29th, 2017
PICK A TEAM