SIGN UP FOR
OUR NEWS LETTER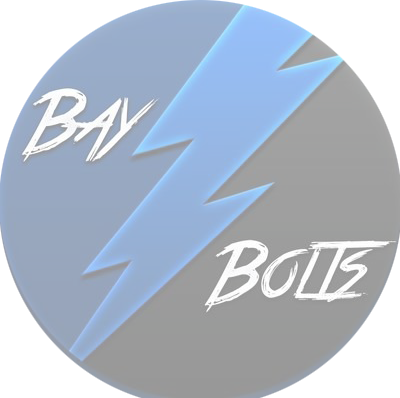 Bolts Sign Dan Girardi
By Jake Ricker
The Tampa Bay Lightning have signed Dan Girardi to a two year 6 million dollar deal (3 mil per year). While most of the Lightning Twitter was going bananas, I took some time to look into the deal, and you just might be surprised at how this could work out for the Bolts.
Girardi, 33 is a veteran defenceman that can give the team some depth. Over the past 4 years, Girardi has had a positive +/- and has constantly put up over 10 assists and only a few goals each season, most of them coming off the powerplay which the Bolts have struggled with before.
 Now yes this is nothing stellar and the Bolts might still need another top 4 defender but look at it from a depth perspective and you might see a better perspective. And we all know the Bolts need depth as they are one of the most injured teams in the league with a   Total Man Games Lost to Injury of 274.
 The Bolts will probably go with  Hedman – Stralman, Coburn –  Sustr, Dotchin – Girardi. And in addition, you can sub in Koekkoek or Sergachev. You might want to argue that either of these guys could replace Girardi but here's why they can't. Koekkoek just doesn't seem like he is ready to make the jump as in the 29 games he did play in he had 4 assist and a +/- of -4 (Dotchin had 11 assists and a +/- of 10 in 35 games) So one more year in the minors won't hurt him and he will get a few more chances in the NHL when injuries come up.
 As for Sergachev, I don't see him playing more than 40 games in the NHL, if you remember in the trade the Bolts received a conditional 2nd round pick (for a 6th round pick) as long as Sergachev doesn't play more than 40 games in the NHL. So essentially the Bolts would turn a 6th round pick into a 2ed which is a heck of a deal, so unless Sergachev is an absolute stud why play him for 40 plus games when you have newly, proven added depth.
Let's not forget the experience Girardi brings to the table with his 11 years in the NHL 10 of them being with playoff runs, with all these young and talented blueliners of the future Girardi could be a big help both on and off the ice.
So to recap, is this the top 4 Dman we were hoping for… no, but he is a consistent veteran that can play on the powerplay and just adds to the depth, and for only 3 mil per year, this is not a bad signing at all. Also, remember Girardi is on an even better team and could have a great season. If he does end up being a bust it's only 2 years so it makes it easier to trade him if needed. Yzerman hasn't let us down yet so there is no reason to doubt him just yet.
Want to start your sports media career? Then Join The Puck Network!
Bay Bolts is part of The Puck Network, which covers the entire NHL. There are openings to cover your favorite team(s) and earn school credits! If you are interested, then apply by filling out the form here: Join Our Team. What are you waiting for? Start your sports media career TODAY!
July 1st, 2017
PICK A TEAM