SIGN UP FOR
OUR NEWS LETTER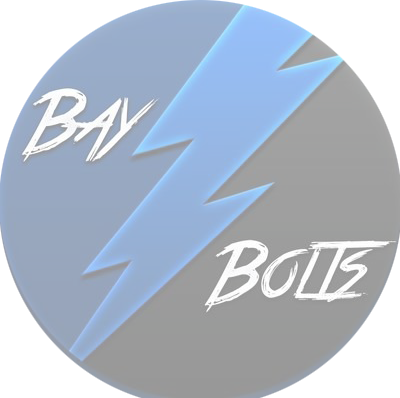 How Salary Arbitration may affect Lightning negotiations
By Tyler Santana
The Lightning are reportedly close to finalizing Jake Dotchin's deal, leaving Ondrej Palat and Tyler Johnson as the two big free agents the Lightning have yet to resign. Both Johnson and Palat will be eligible for salary arbitration, one of the only tools that helps RFA's get some say in how much they make. If they so choose to take it to an arbitrator, or third party who listens to both sides as a neutral party, the negotiations could last until August. Here's a quick breakdown of the process and what could be used in negotiations with player or team.
If a player requests arbitration before July 5th, then a meeting will be set up with the arbitrator in late July or early August. The two sides may continue to negotiate to avoid the arbitration meeting up until the day of the meeting. Once the two sides meet, the player and team lay out what they believe they are worth and the arbitrator will set the price of the contract. The team has 48 hours to accept the deal, if they choose not to, then the player goes to unrestricted free agent status, meaning his former team no longer owns his rights.
Several factors can be used by either side in the arbitration meetings to drive their price up or down. The biggest ones are Statistics and Injuries, as players who put up good numbers tend to get paid more for their performance, while injuries may drive down the price of a player like Tyler Johnson who has had some serious injuries. A player's length of service with the team and in the NHL can also push up their price if they're a long time part of that NHL team, and the players contributions to that NHL team's success or failure can also affect their price as a player putting up bad numbers on a good team wouldn't get the pay day a player carrying a bad team would. A player with a high public appeal or good leadership quality can command more salary as they are important cogs in the team for one of those reasons. A big one players like to use is a comparable player with similar performance who also signed a contract as an RFA, although UFA players who signed on the open market can't be used because the open market makes teams overpay for talent. Neither side may use testimonials or video evidence, the financial state of the team, whether they have a mountain of cap space or a sliver of cap left or the financial state of the team.
This is just a summary of how the arbitration process works, but it gives a view into the world of salary arbitration. Steve Yzerman will most likely look to avoid arbitration if possible so he can set the price better for his players. Yzerman clearly wants Palat and Johnson back, or if nothing else will look to get a return on them rather than lose them for nothing. The last hurdle between keeping Palat and Johnson in Tampa will be how much each player is looking to make on this paycheck, and how much Yzerman is willing to give them.
Want to start your sports media career? Then Join The Puck Network!
Bay Bolts is part of The Puck Network, which covers the entire NHL. There are openings to cover your favorite team(s) and earn school credits! If you are interested, then apply by filling out the form here: Join Our Team. What are you waiting for? Start your sports media career TODAY!
July 5th, 2017
PICK A TEAM