SIGN UP FOR
OUR NEWS LETTER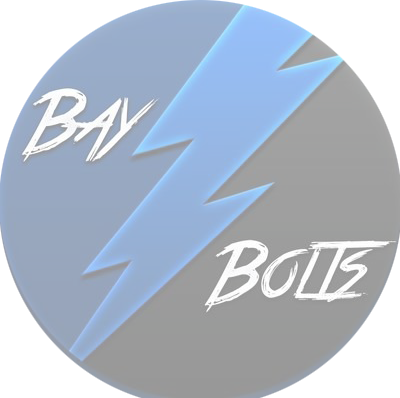 Will Stanley Get A Tan?
By Jack Ricker
After the re-signing, RFA Ondrej Palat Yzerman said that should be the last of his Free Agent moves. The two notable additions to the Bolts are D Dan Girardi and LW Chris Kunitz. Let's take a look at what these two signings will bring to the bolts. Both Girardi and Kunitz said they were very excited to play in Tampa. However, any new FA would say this in an interview. Yet there are a couple take aways from these interviews that really shows why these two new players are a huge addition to the team.
During both interviews a few things stood out to me, first let's take a look at Kunitz and his comments. Kunitz had nothing but positives to say about the lighting organization. But it wasn't just him saying that this was a great organization, but him mentioning things from their depth to their "elite" players on the backend. Kunitz also mentioned that his kids are very excited to make the change. This may not seem like much but this can make all the difference for a player. If the kids or wife are not excited to make the change, it can make things a lot harder for the player to get into the city and the atmosphere in the organization. Kunitz also mentioned that he is excited to see if the Pens fans will reverse his welcome back home. It's always good to see this from a player as it can really boost his morale and excitement level both on and off the ice as it adds a whole new look to their game.
As for Girardi, he is looking forward to a new start in Tampa Bay as his last year in New York didn't end the way he would've liked. Again, this may not seem like much but this can be a huge motivation to a player. No one wants to be remembered in a bad light when you hang up your skates so this is his second chance to really make his mark in the NHL. Girardi also has not won a cup with the Rangers, and Tampa is as close as any team to winning it. And I can guarantee that he is looking to win a cup before he hangs them up.
Remember that both these guys are veterans and are known for their leadership in the locker room. Plus, with their added motivation they could be a huge morale boost. But does an improved locker room really help a team? Absolutely! Just look at the Bolt's last year- a team that came off of back to back conference championships, but missed the playoffs. Now a big part of that is all the injuries they had. However, there were some issues inside the locker room and with all the young guys that were needed to step up because of injuries, this locker room chemistry is extremely important. So you could say an "injured" locker room could have forced the short season for the Bolts. So now with two new veteran leaders excited to be in Tampa and some of the issues gone this team is ready to go. These additions may be even better than you think so look out for the Bolts next season. Stanley just may get that second tan he needs!
Want to start your sports media career? Then Join The Puck Network!
Bay Bolts is part of The Puck Network, which covers the entire NHL. There are openings to cover your favorite team(s) and earn school credits! If you are interested, then apply by filling out the form here: Join Our Team. What are you waiting for? Start your sports media career TODAY!
August 9th, 2017
PICK A TEAM