SIGN UP FOR
OUR NEWS LETTER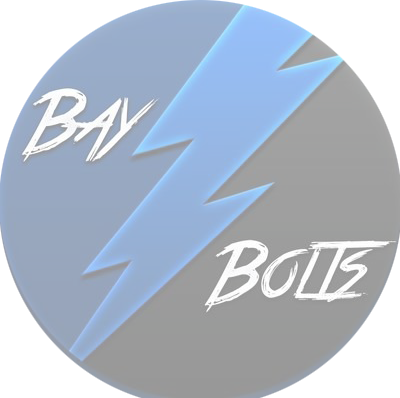 No Other Number 4
By Jake Ricker
It's Vinny in the corner, he passes to Fedotenko, SCOOOOOOOOORE!!!!!!!!!! Bolts fans will never forget that first goal in the 2004 Stanley Cup Final game. Why is that goal so important? Well, it was the seconds before that made that goal possible, Vinny made an impressive play to get the puck in the slot and set up the goal for Fedotenko, and that's exactly why Vinny's number will be retired. He was known for his play making skills and leadership and will go down as a legend or as Mr. Vinik put it, "One of the greatest athletes in the history of Tampa Bay sports".
Vinny holds the team record for games played, goals, and holds the single-season record for points. Vinny was also the Captain of the Lightning In 2000-2001 and 2008-2013 which is the longest anyone has ever held the Captaincy in the Lightning organization. Vinny has also worn the Alternate Captain for multiple years which just shows how much he was respected in the locker room both on and off the ice. Even when Marty's number was retired before him, it was nothing but respect from Vinny. Respect is something he always had for his former teammates. Vinny was also one of the players that guys respected as well and one they could look up too, that's why he held the captaincy as long as he did.
Not only was he such a great teammate but he was pretty darn good at hockey too! Vinny had some amazing goals over his career, from breakaways to diving goals…he could do it all! It shows that Vinny never game up on the play and never thought twice about shooting. Vinny was always around the puck looking for an opportunity, you just don't score that many goals without giving it your all. Vinny had 421 goals, 528 assists, and 949 points over 1,212 games in his career. Vinny's best season with the Tampa Bay Lightning was in the 2006-2007 Season where he finished with 52 goals, 56 assists, and 108 points! Vinny only had 2 seasons with the Lighting where he scored under 20 goals, and he never took his foot off the gas. That's what you look for in a franchise player.
However, what really set him apart was his heart. Players can score goals and make plays and win games, but only a few have the incredible mindset for the community. Vinny had a huge partnership with Florida Hospital. He even has his own foundation called the Vincent Lecavalier Foundation, which donated money for his home goals and assists to Florida Hospital. Vinny also frequently visited Florida Hospital and went to see the kids that he wanted to bring hope to and the smiles on these kids faces were priceless. Even when Vinny's contract was bought out in 2013 the Vinny foundation continued to bring hope to kids, and as soon as Vinny returned to Tampa Bay his first order of business was getting back to the hospital where he started his community service. Vinny was even honored as a lightning community hero after he finished his career where he received a donation for his foundation. 
And how could I forget? He's a Stanley Cup Champion! So as Vinny said, "We can't put our heads down after this one" and head has never gone down, and his life-changing hockey career proves it.
Want to start your sports media career? Then Join The Puck Network!
Bay Bolts is part of The Puck Network, which covers the entire NHL. There are openings to cover your favorite team(s) and earn school credits! If you are interested, then apply by filling out the form here: Join Our Team. What are you waiting for? Start your sports media career TODAY!
October 7th, 2017
PICK A TEAM