SIGN UP FOR
OUR NEWS LETTER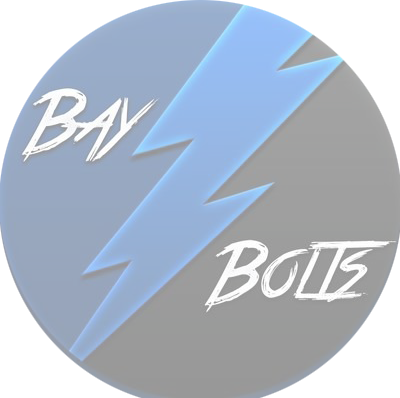 October Star of the Month: Nikita Kucherov 
By John Gianfrancesco
This new segment is going to be short and sweet. Drama free too. Well, sort of, it's good drama though. Who doesn't want to debate about which Bolt had the best month? Fortunately, I'll save you guys the oxygen and let you know who earned Star of the Month from Bay Bolts HQ John G style. Stay tuned, this is the first of many.
First of all, this wasn't easy. This is by far the greatest October in Tampa Bay Lightning history. Records were broken, set & tied. Out of all the performances, there is one man who stood out a little more among the rest. His number, 86. His name, Nikita Kucherov.
Nikita Kucherov was a one-man show for the Bolts and the NHL in the month of October. Don't agree? Let me prove it. 13 GP, 13 G, 8 A for 21 PTS. 8 multi-point games and only 1 game where Kuch did not appear on the stat sheet. Kuch has scored in every game except for 2 which has resulted in being the NHL leader in goals and 2nd in points to his linemate and star of the month candidate, Steven Stamkos.
Kucherov proved last year that he can carry a team but when the Lightning are healthy, he doesn't need to carry anything. All he has to do is have fun and take a turn at the feast. A top 3 team this year and easily the best offense in the league, look for Kucherov and the Lightning to keep on rolling this season.
Honorable Mentions: 
Andrei Vasilevskiy – Vasy had the best month for any Lightning goaltender. 1 regulation loss coupled with 9 straight wins and a 10-1 record, Vasy was stellar. Multiple highlight reel saves and a few game savers, Vasy did his job and did it well. Vasy tied the NHL record for wins in a season (10) and surpassed former Lightning netminder Nikolai Khabibulin for consecutive wins (8). 6-0-0 record at home and 4-1 on the road, Vasy has been and will continue to be a key part of the Bolts success.
Steven Stamkos – It is good to have the captain back. Paired with Kucherov, 91 & 86 are arguably the best duo in hockey. 24 points in 13 games lands Stamkos atop the NHL leaderboards in points and assists (18). 8 multi-point games and only one game where he didn't make the stat sheet, a healthy Stamkos is a blessing for Tampa Bay & a curse for the rest of the NHL.
Brayden Point – The young prospect turned his rookie season into a rookie showcase. Picking up right where he left off, Point has 14 points in 13 games. Centering the 2nd line with wingers Ondrej Palat and Yanni Gourde, this has become the shutdown line and ironically the catalyst line. Usually seeing the opposing teams best line, Point does well with a +7 rating so far. Aside from the dynamic 1st line, Point and his linemates rarely have a bad shift. With 6 goals and 8 assists so far, Point should continue to prove himself NHL elite young talent. 5 multi-point games already, #21 should be in for a career year with this dynamic Lightning team.
Mikhail Sergachev – Acquired in the off-season from Montreal for Jonathan Drouin, Sergachev was determined to not only make the NHL roster but STAY on the NHL roster. 11 points (4 G, 7 A) in 13 games is a good petition to stay & Cooper and Yzerman agreed. Told he can find an apartment in Tampa, Sergachev is here to stay. Paired with Anton Stralman on the 2nd D pair, Sergachev also quarterbacks the 2nd PP unit. October saw #98 have 1 multi-point game and collect a 3 game goal streak. Having a +5 rating and an ice time average of 13:22, Sergachev is being trusted by staff and teammates. Only 19 years of age, look for this stud to blossom sooner than later.
Want to start your sports media career? Then Join The Puck Network!
Bay Bolts is part of The Puck Network, which covers the entire NHL. There are openings to cover your favorite team(s) and earn school credits! If you are interested, then apply by filling out the form here: Join Our Team. What are you waiting for? Start your sports media career TODAY!
November 5th, 2017
PICK A TEAM