SIGN UP FOR
OUR NEWS LETTER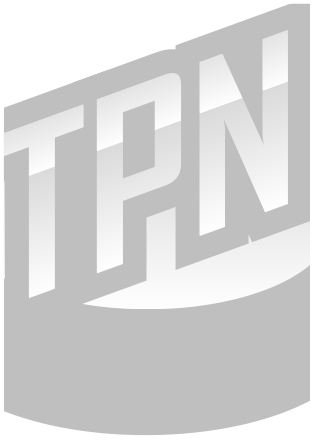 Hockey In The Blood – Interview With Bo Brauer
By Allison Dawe
Growing up in Minnesota, there is no doubt that hockey is a way of life. Kids put on skates before they learn to tie their shoes. Some would say the Midwest is the powerhouse of US hockey and it's in those small-town rinks that dreams of playing college hockey are born.
For Bo Brauer this couldn't be truer, growing up in Edina Minnesota he was learning to skate by the age of 4. Hockey was a big part of the Brauer household and with Bo's Dad playing college hockey at the University of Michigan and then being drafted by the Montreal Canadiens, he shared his love for the sport with all three of his kids. Bo had a love for the sport from a young age and that love would propel his hockey career.
During his three years playing for the Edina High School team in Edina, Minnesota, Bo focused on developing his speed and skills. This was such a key piece to prepare him for college hockey and beyond. He became an even more dynamic and powerful player after spending a year in the BCHL playing for the Nanaimo Clippers. During that season he worked on his physical presence on the ice. Facing bigger and more physical players pushed Bo to developmentally and physically, and this paid off for him in a big way when Notre Dame became interested in him after his first season with the Clippers.
Notre Dame was always a place where Bo envisioned himself because of the school pride, incredible athletic programs, and outstanding academics. His decision to attend the prestigious university was an easy one.  Bo was ready to take this leap to college hockey because of his development in the BCHL and this would take him far in his career at Notre Dame and beyond.
The memories from playing in juniors are always some of the best moments in a hockey player's career. Bo's favorite from his time in Nanaimo was going fishing with his Dad during a salmon run on parents' weekend. He and his teammate took Bo's Dad to a beautiful river and caught around 30 salmon in just a few hours. Another of his favorite memories is going to the beaches of Tofino with his billet family and watching surfers in February. There is no doubt these memories will stay with him forever.
There's always a game that stands out in an athlete's mind that is the most memorable and for Bo this was playing at the Excel Energy Center at the Frozen Four in 2018.  Bo and his team faced his Dad's alma mater Michigan in the semi-final game. With just four seconds remaining and the game tied 3-3 Bo's teammate Jake Evans scored a beauty of a shot through the 5-hole to advance Notre Dame to the National Championship game. To top it all off this win came on the fifth year anniversary of when Bo was on that same ice celebrating a state championship with the Edina High School team.
After finishing his career with the Fighting Irish in 2018, Bo made his pro debut signing with the South Carolina Stingrays in the ECHL. Since then he's played for the Atlanta Gladiators, Worcester Railers, and Rapid City Rush. Bo has thrived in his professional hockey career and values the connections he has made throughout his journey. With each team comes new fans and new teammates that quickly become friends for life. In the ECHL there's a tight bond because you spend time together at the rink, on the road and in team apartments. There's no doubt that being a part of the ECHL is something Bo is proud of.
Bo is a strong, power forward with a heavy shot, so it's no surprise that he models his game after Brian Boyle. Going into the corners and using his big frame to protect the puck and creating space are among Bo's biggest strengths. He's hard to play against because he dominates the ice and brings a high level of physicality. Just like Brian, Bo is a leader on the ice who creates opportunities for himself and his teammates through his powerful physical presence.
What makes him an even stronger player is his work ethic and attitude, "If you come to the rink every day with a mindset of always working your hardest and wanting to improve yourself and actually do it with a positive, enthusiastic attitude it can take you a long way. Those are the two biggest takeaways I've learned that you can control as a player on a team." It's this mindset and mentality that makes it so clear why Bo has found so much success, he's a leader and has a bright future ahead of him in hockey and beyond.
Want to start your sports media career? Then Join The Puck Network!
DucksNPucks is part of The Puck Network, which covers the entire NHL. There are openings to cover your favorite team(s) and earn school credits! If you are interested, then apply by filling out the form here: Join Our Team. What are you waiting for? Start your sports media career TODAY!
May 15th, 2020
PICK A TEAM