SIGN UP FOR
OUR NEWS LETTER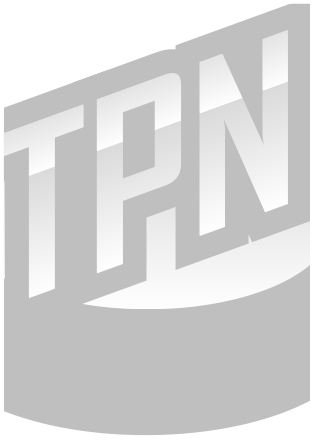 Building A Legacy
By Allison Dawe
The UMass Minutemen continued to dominate Hockey East this season. Despite a heartbreaking end to the season due to the Covid-19 virus, the team remains focused on building for the future. The program speaks for itself and has certainly set a standard in the league and in the country. With the combination of a dedicated and NHL-caliber coaching staff and strong team identity, the Minutemen are an absolute powerhouse.
Under the leadership of Head Coach Greg Carvel, the program has thrived and found success on so many levels. From breaking school records to recruiting highly talented players and future NHLers. Carvel has taken the program to new levels and had transformed the program from top to bottom.
The Minuteman had a season for the books in 2018-19 eclipsing previous program records for longest win streak (31) and road and home victories. This broke the longest win streak in school history, In Hockey East, the team posted an 18-6-0 record and captured the first Hockey East Regular Season Championship in school history.
Topping it all off UMass finished in the top-10 nationally in almost every statistical category, including first in combined special teams (57.9) and power-play percentage (28.5), third in scoring margin (1.66), third in scoring offense (3.68), fifth in penalty kill (86.9) and seventh in scoring defense (2.02). The Minutemen posted their highest goals total in the program's Hockey East era (151) and set a program record for power-play goals (43). They were the National runner up after reaching the National Championship game against Minnesota-Duluth. It's hard to believe that with all of these milestones and accolades this was a team that two seasons before had only won five games. There is no denying this program has been transformed and is on a course to continued success.
Although the season was cut short several Minutemen have been chosen to take the next steps in their hockey careers, signing NHL and AHL contracts. Junior forward John Leonard has agreed to join the San Jose Sharks organization and forgo his final year of eligibility, Mitchell Chaffee signed a two-year entry-level contract with the Minnesota Wild, and senior defensemen Jake McLaughlin has signed an AHL contract with the Vegas Golden Nights affiliate.
Leonard an Amherst native, leaves a legacy at UMass and in Hockey East ranking fourth all-time in program history for career goals (56), tied for fifth in career plus/minus (30), tied for eighth in career points (105) and tied for eighth in career power-play goals (16) over 106 career contests. He led the nation during 2019-20 with 27 goals. But the success doesn't stop there, Leonard was named to The First-Team Hockey East All-Star's 21 goals in league games were not only a program record but marked the most by any Hockey East player since Cam Atkinson had 24 for Boston College in 2010-11. Nationally, Leonard also ranked first in goals-per-game this season at 0.82, tied for first in game-winning goals with six, and was one of just three players to record two hat tricks in 2019-20.
Chaffee a Rockford Michigan native, had a breakout 2018-19 season earning himself CCM/AHCA Hockey First-Team All-America honors and earn the title of Hockey East Scoring Champion in addition to receiving the Herb Gallagher Award (New England's best forward) and earning New England All-Star and Hockey East First-Team All-Star recognition while helping UMass reach the NCAA title game and win the Hockey East Regular Season title. Chaffee finishes his collegiate career with 95 points on 47 goals and 48 assists over 109 games. He ranked 17th nationally in goals-per-game (0.53) and tied for seventh in Hockey East in goal scoring overall and for game-winning goals.
McLaughlin a Hinsdale, Illinois native had his best season in 2019-20 earning himself Hockey East All-Star recognition for the first time in his career. McLaughlin appeared in all 34 games and registered a career-high 14 points and tied a career best three goals. He finished fourth in the country in plus-minus at +27 and led a UMass defense that ranked sixth in the country, allowing just 1.97 goals-per-game and a school-record low 67 goals allowed in 2019-20. During his four-year career at UMass, McLaughlin logged 42 points on 10 goals and 32 assists with four game-winning goals and a +9 rating.
While these players have made significant contributions to the program and will leave holes in the roster, Carvel and his entire coaching staff are looking forward to next season. The Minutemen are not only a standout in the league, but in the nation and with players entering the NHL and AHL each season it's clear that the team has set a high standard and is a key step in developing players to continue their hockey career. Greg Carvel has built a reputation and set a standard for success and we see this each season.
UMass entered the 2019-20 season ranked No. 4 in the USCHO.com poll and No. 5 in the USA Today/USA Hockey Magazine Men's College Hockey Poll, which was the first time the Minutemen have opened a season ranked in either poll. While the 2019-20 season was cut short this only leaves UMass focused on next season and how they can become even more of a powerhouse in Hockey East.
Want to start your sports media career? Then Join The Puck Network!
There are openings to cover your favorite team(s) and earn school credits! If you are interested, then apply by filling out the form here: Join Our Team. What are you waiting for? Start your sports media career TODAY!
June 8th, 2020
PICK A TEAM