SIGN UP FOR
OUR NEWS LETTER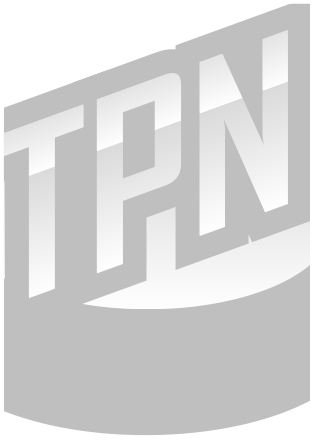 NHL, NHLPA Ratify Return To Play Plan/CBA Extension
By Michael Walters
On July 7th, the National Hockey League (NHL) and National Hockey League Players' Association (NHLPA) reached a tentative agreement on a Return to Play Plan and a Memorandum of Understanding (MOU) to extend the current Collective Bargaining Agreement(CBA) for an additional four years through the 2025-26 season.
On July 10th, the agreement was ratified. According to TSN, the league voted unanimously to approve the agreement. The NHLPA membership voted 502 in favor and 135 against or 78.8% in favor of the agreement.
Included in the agreement are new dates(subject to change) which have been established as follows:
July 13th – Start of formal training camps
July 26th – Clubs travel to hub cities
July 28-30th – Exhibition Games Start
August 1st – Start of the Qualifying Round
August 10th – NHL Draft Lottery Phase 2
August 11th – First Round Playoffs Start
August 25th – Second Round Playoffs Start
September 8th – Conference Finals Start
September 22nd – Stanley Cup Final
October 9th and 10th – NHL Entry Draft
Other Key Dates per TSN's Frank Seravalli:
October after the Draft and SCF – Free Agency Begins
November 17th – Training Camps open for 2020-21
December 1st – Start of 2020-21 Season
The league is still looking to have a full 82 game season for 2020-21. The NHL could cancel the All-Star weekend and eliminate bye weeks. Next season could start in December.
Return To Play – Locations and Testing
Hub Cities
Edmonton and Toronto will be the two hub cities. Toronto will host the Eastern Conference and Edmonton will host the Western Conference opening rounds. The conference finals and Stanley Cup Final will be played in Edmonton.
NBC will produce a world feed from Toronto and Sportsnet will produce one from Edmonton. More specific details about the broadcasts will be revealed at a later date.
There are 20 referees and 20 linesmen that have been chosen. Ten each will be assigned to one hub city and will not travel between them.
The start times for the 10 days of Stanley Cup Qualifiers in Toronto will be 9 AM, 1 PM, and 5 PM PT. The start times for the games in Edmonton will be 11 AM, 3:30 PM, and 7:30 PM PT.
Here is the schedule for the first 10 days of the playoffs:
For full list of the Qualify Round match-ups & lottery recap visit here: Draft Lottery Madness
Testing
According to TSN's Frank Seravalli, there is going to be a considerable amount of testing.
Everyone inside the Phase 4 Secure Zone will be subject to daily testing and will have their temperature checked. Any player that tests positive or is symptomatic will be required to isolate for up to two weeks and will receive medical attention. Players that have prior contact within 48 hours of another player that tested positive will be closely monitored and could be isolated as well.
Opt-Out
Any player can opt-out of the Return to Play this summer for any reason without penalty. Players will have until 2 PM PT on Monday, July 13th to opt-out.
CBA – Finances/Contracts
Salary Cap
The salary cap's limit for 2020-21 will be $81.5 million and remain there until hockey-related revenue returns to $4.8 billion.
Minimum Salary
The NHL minimum salary will increase from $700,000 this season to $750,000 next season. Here is the breakdown for the next six seasons:
2020-21: $750,000
2021-22: $750,000
2022-23: $750,000
2023-24: $750,000
2024-25: $775,000
2025-26: $800,000
New Contracts
New player contracts of at least six years in term and worth at least 7.5% of the salary cap ($6.1125M or more in 2020-21) cannot exceed a 35% difference from the highest amount to the lowest amount. In the past, a 50% difference was allowed.
Trades
According to Sportsnet's Elliotte Friedman, teams can't trade conditional picks based on a player re-signing with the acquiring team.
All no-trade and no-move clauses will remain with the player involved in a trade, even if the player is traded before the clause kicks in. Previously, the team acquiring the player could discuss this, now it's automatic.
Escrow
Next season the player's escrow will be capped at 20%, then decrease over the rest of the term of the agreement. Here is the breakdown:
2020-21: 20%
2021-22: 14-18 per cent (TBD)
2022-23: 10%
2023-24: 6%
2024-25: 6%
2025-26: 6%
For more on information about the deal and Phase 3 & 4 protocols visit:
NHLPA and NHL Ratify CBA and Return To Play Plan
NHL, NHLPA Issue Update On Phased Return To Sport Protocol
Key Questions, Answers On Phases 3 & 4 Protocol
Listen to our hockey podcast by clicking below or visit us at Podomatic, Spreaker, or YouTube.
Want to start your sports media career? Then Join The Puck Network!
There are openings to cover your favorite team(s) and earn school credits! If you are interested, then apply by filling out the form here: Join Our Team. What are you waiting for? Start your sports media career TODAY!
July 7th, 2020
PICK A TEAM