SIGN UP FOR
OUR NEWS LETTER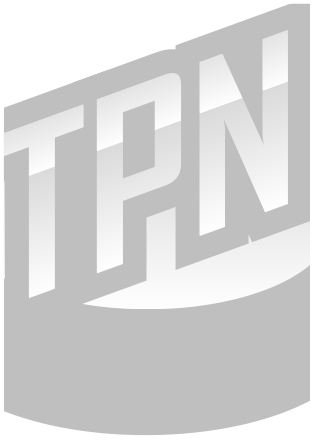 More Than A Podcast: How Monkey Mind Is Shattering The Stigma of Mental Health In Sports
By Allison Dawe
It's a crazy time in the world, everyone seems to be struggling to adjust, and figure out what their "new normal" is. It feels like your mind is running in a million directions and finding a source of motivation and inspiration is something that many people can benefit from.
When you listen to Monkey Mind podcast hosted by Danny Perez and Anthony Florentino you quickly realize this isn't just a podcast, it's a movement. Both Anthony and Danny have a long background and history with hockey-playing youth, college, and minor league hockey. The two players have been on a very similar journey, like many hockey players but they share so much more in common than just their love of the game.
Danny Perez started playing hockey at the age of three. He played throughout high school and in the EHL from 2013-15 for the Wilkes-Barre/Scranton Knights until he aged out. He went on to play for UMaine for four seasons. After graduating he started his professional hockey career playing for the Greenville Swamp Rabbits (2018-19). During 2019-20 Danny played for the Macon Mayhem in the SPHL, and Newfoundland Growlers in the ECHL. He most recently played for the Kansas City Mavericks.
Anthony Florentino played at South Kent School 2010-11 and the South Shore Kings. In the 2011-12 season, he played on the U.S. National Development U17 Team. In 2012-13 he played for the Selects Academy 18U team. He went on to play four seasons (2013-17) at Providence College. After college Anthony played for the Rochester Americans, the AHL affiliate for Buffalo Sabres who he was drafted to in the fifth round of the 2013 NHL Entry Level Draft. Anthony then played for Cincinnati Cyclones in the ECHL (2017-19) and most recently for the Worcester Railers (2019-20).
Hockey is an incredibly demanding sport mentally and physically. Talking about how you're feeling and being vulnerable to your teammates, coaches, even friends and family isn't an easy thing to do. It's a sport where many players are taught to be tough, don't let your emotions get to you, and always play hard. But what about those thoughts and emotions that don't leave your head, when you step onto the ice those don't just disappear.
Everyone is on their own journey with their mental health, and it's amazing to hear how similar the journey has been for Danny and Anthony. They came together as co-hosts for this podcast through a mutual friend and spoke for hours each day after that introduction opening up to each other about their battle with mental health. Both had very similar experiences and were going through some of the same things at the same time in their lives. It was those hours spent talking on the phone and texting that reinforced to them the importance of opening up to someone else and being able to feel vulnerable, it truly lifts a weight off your shoulders.
It's this incredible and empowering feeling after you share your story and that is fueling the passion and success of this podcast. Danny and Anthony set such a welcoming and friendly tone on every episode and you can tell they genuinely care about this cause so deeply.  When you listen, you start to realize just how much the topic of mental health has been pushed aside in the sports world. Even though they have never met in person, it seems like they have been friends forever.
From the guests' stories, you begin to understand how people deal with struggles and the strategies and coping methods that have helped them. Having this open dialogue is so invaluable because it allows you to internalize what you're hearing and apply those strategies in your own life. It's an amazing thing to know you aren't alone and this podcast is bringing together a brave group of people who know sharing their story can help others. This community of guests and listeners is such a powerful thing and it's the strength of Anthony and Danny that drive the podcast. They create an environment that allows people to feel comfortable sharing their stories and reinforce that they aren't alone on this journey.
As more athletes come on and share their mental health journey there will be greater awareness and open dialogue about this important topic. With more awareness comes more empowerment and the message that it's okay to not be okay continues to grow. The Monkey Mind podcast is a movement and it will continue to make an impact in the world of sports and beyond.
You can listen to their show here: Monkey Mind Podcast
Want to start your sports media career? Then Join The Puck Network!
There are openings to cover your favorite team(s) and earn school credits! If you are interested, then apply by filling out the form here: Join Our Team. What are you waiting for? Start your sports media career TODAY!
August 18th, 2020
PICK A TEAM