SIGN UP FOR
OUR NEWS LETTER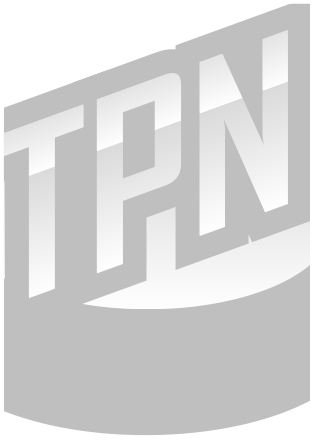 Life In The Bubble: The NHL Made A Comeback When We Need It Most
By Allison Dawe
It's hard to believe that when the puck dropped on August 1st this was the first time we had seen hockey in four months. While there aren't fans in the stands, the skate out and goal songs seem to have a more serious feel. The bubbles in Toronto and Edmonton are really an amazing accomplishment for the league. While there's a different tone to these playoffs one thing is for sure, it's good to have hockey back.
One thing that has changed the game dramatically is the presentation and the ways we watch and engage as fans. It's almost as if the fans not being present is something you push aside when you're watching. Your eyes are more focused on the ice and the matchups so far have been full of the physicality and toughness we expect during playoffs. After four months it's amazing to see the grit both mentally and physically these players have. It not only shows their dedication and commitment to the game they love but their passion and determination to achieve the ultimate goal, the Stanley Cup. You have to imagine that life in these bubbles can get boring at some point, but it also creates a focus on each players' game.  Maybe the four-month break is exactly what these teams needed to reset their bodies and mentally take a break from the grind of the regular season. It seems like the product we are seeing proves this to be true because you can see the heightened level of intensity.
Even during the round-robin, we could see teams fighting until the last seconds because they knew their season was on the line. Punches were thrown, and penalties were drawn, it may have not always been pretty, but they gave it their all.  Being away from their homes and families has clearly fueled each player's fire and created an even deeper drive to contribute each night. There's a pressure unlike anything before and this must weigh incredibly on every player, coach, and team personnel. Leaving and coming to the bubbles is a choice and it sends an important message of commitment and dedication to the game and to your team. Giving the fans what they want is always a top priority but especially now, and as one of these fans I can honestly say the league has done a standout job.
Right now, it feels like cheering for our teams even louder than ever before is so important. Yelling at your TV, having all the snack essentials these are all things we need right now because they give us comfort in the chaos. Four months without the NHL seems like so long to hockey fans, but imagine how the players, coaches, front office staff, and everyone involved with each of the teams must feel.
Even with no fans in the arenas and a serious tone in the world around us, the NHL deserves all the credit for giving us an uncompromised viewing experience. With the NHL seat covers on your eyes are drawn to the ice even more. There are screens set up that show different logos and graphics for each team, all designed to give a "home ice" feeling. Videos of the smiling faces of season ticket holders are showcased throughout the game, and perhaps most importantly we still hear every team's goal horn. Watching a game is an experience and if you find yourself counting down the hours until puck drop each day, you aren't alone.
All of the hard hits, music, and fights are back. As fans, we can focus on the game and less about the in-arena experience that can sometimes overpower the playing. We should look at these playoffs differently. They'll be remembered forever and when we look back at the team that hoists the Stanley Cup we will remember these playoffs forever. We're cheering louder than ever before.
Want to start your sports media career? Then Join The Puck Network!
There are openings to cover your favorite team(s) and earn school credits! If you are interested, then apply by filling out the form here: Join Our Team. What are you waiting for? Start your sports media career TODAY!
August 31st, 2020
PICK A TEAM