SIGN UP FOR
OUR NEWS LETTER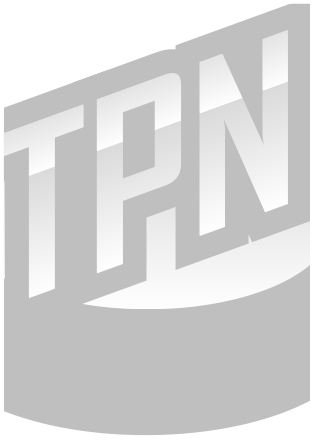 Tampa Bay Lightning: Charged For The Cup
By Allison Dawe
The Tampa Bay Lightning have been building an all-star lineup and solidifying their team identity. This team has been locking in players for the long term and filling in the gaps in their roster. They've been a favorite to win the Stanley Cup and every time we've seen them take the ice in these playoffs it seems like that is a very real possibility.
They're playing a hard-hitting and fast brand of hockey and this is paying off in big ways. Looking at this team today compared to five years ago it is amazing to see how far they've come and how they have really set themselves apart against their opponents in the Eastern Conference.
With a strong core group of players like Brayden Point, Victor Hedman, Yanni Gourde, Nikita Kucherov, and Steven Stamkos this team is stacked defensively and offensively. There's leadership on every line. This is a dynamic roster, there is no doubt about that. The balance of experienced players in the league and younger players is clearly a magic combination for the Lightning. Watching them in their series against the Blue Jackets was a test of patience. When Columbus won Game 2 of the series, tying it up at 1-1 the Lightning began to play more defensively. The next three games were won by only a 1 goal differential, but Tampa clearly was more hungry.
At the start of the series against the Bruins, it felt like it could be anyone's game. The Bruins are a dominant team that matchup with physical fast teams, playing a tight defense and expecting every line to contribute. With the Bruins coming out of the Carolina series looking strong it seemed like that would only help them. But after a 3-2 loss in Game 1 against the Bruins, it seemed like this gave Tampa all the fuel they needed to dominate the series and take down the fatigued Bruins. Tampa was stronger, faster, and outplayed the B's in every way. Drawing penalties and playing on their toes was key for the Lightning. We started to see a Bruins team that had holes and not just with goaltending. The Lightning outskated the Bruins and made them pay for turnovers and penalties.
Watching the Lightning play against the Bruins we were able to see how smart penalties, quickness, and focus gave them the lead in the series. After taking Game 3 with a 7-1 blowout win the tone of the series changed and it seemed inevitable that the Bruins would be eliminated in 5 games. The Lightning dominated the Bruins physically and were simply smarter with the puck.
The Lightning have a young core and players that bring speed and physicality, they're a tough opponent because they are relentless. The veteran presence isn't something they rely on, it's a huge benefit but not a crutch for them. With Steven Stamkos out and recovering from an injury before the COVID break, there has been a real need for the offense to step up. Zach Bogosian is in his first playoff run in his 12-year NHL career and is contributing in big ways including shot attempts and assists. Other players like Ondrej Palat and Blake Coleman have also been key to Tampa's success.
Will this be the year Tampa finally raises the cup?
It seems like that is a strong possibility, one thing is for sure the Lightning are going to continue to be exciting to watch. If Stamkos returns to play in the next series that could be a real game-changer and boost the Lightning even more after their dominant Game 1 performance. This is a team that has been building for this moment, they have everything they need to win and are a real threat. If they win the Cup imagine the impact that would have not only for fans but for the Florida hockey market.
Want to start your sports media career? Then Join The Puck Network!
There are openings to cover your favorite team(s) and earn school credits! If you are interested, then apply by filling out the form here: Join Our Team. What are you waiting for? Start your sports media career TODAY!
September 9th, 2020
PICK A TEAM