SIGN UP FOR
OUR NEWS LETTER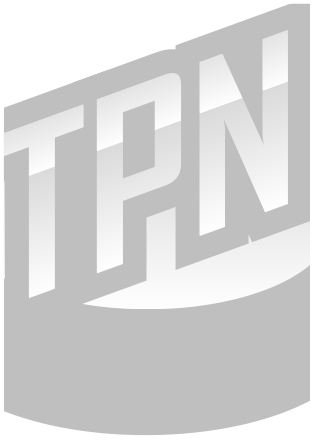 Tampa's Time
By Allison Dawe
Well, it's all over. Tampa Bay finally had their Cinderella story and we finally got to see Steven Stamkos take a victory lap and hoist the cup.
For the Lightning, this is more than a dream come true, its validation. Validation that a strong veteran core of Stamkos, Viktor Hedman, and Patrick Maroon balanced with younger players like Andrei Vasilevskiy, Yanni Gourde, and Brayden Point are a winning formula for success. A killer power-play unit including Alex Killorn, Ondrej Palat, Point, Victor Hedman, and Nikita Kucherov is exactly what you need to dominate and capitalize on smart penalties and have been successful in the regular season and playoffs with a #5 ranking in the league of 23.1 %. and a kill percentage of 81.4% ranking them at #14 in the league. The Lightning led the Eastern Conference in the 2019-20 regular season and when the NHL paused in March it was hard to imagine this would change when the league resumed play.
A question on everyone's mind was whether or not Steven Stamkos would play at all after suffering a core muscle injury in early March. He was out for the final seven games of the season before the NHL pause. When Stamkos made his return to the ice for warm-ups in Game 4 of the Stanely Cup Final the hockey world blew up, his presence was definitely something that would be key. The hockey world was talking and wondering how he would be skating and if he would he was fully recovered from his injury. But during the first period, Stamkos was seen heading to the locker room and never returned for that game and was not dressed for Games 5 or 6. Maybe his reappearance was a little overambitious. It seemed like this didn't take away any motivation from the Lightning, they came out strong in Games 5 and 6 and they lived up to their hard-hitting, and fast game. 
If anything, not having Stamkos made the team take on the next-man-up attitude even more and fill that crucial spot in the lineup. Special teams were key for the Lightning and where they dominated the Stars. With the final power play in Game 6, the Lightning went 7-for-16. Between injuries, and poor defense Dallas just couldn't come through on these crucial penalty kills. It came down to want, a leave it all on the ice mentality which is exactly how the Lightening played from the start of the playoffs. 
The real question is what's next for the Lightning's storybook ending to the 2019-20 season?
This team is certainly a threat in the Eastern Conference each season, but it will be interesting to see what happens when the NHL returns to the bubble to start the 2020-21 season. In a playoff run that was unforgettable to top it all of a Stanley Cup parade on boats… that is something we'll remember forever. 
Want to start your sports media career? Then Join The Puck Network!
There are openings to cover your favorite team(s) and earn school credits! If you are interested, then apply by filling out the form here: Join Our Team. What are you waiting for? Start your sports media career TODAY!
October 19th, 2020
PICK A TEAM