SIGN UP FOR
OUR NEWS LETTER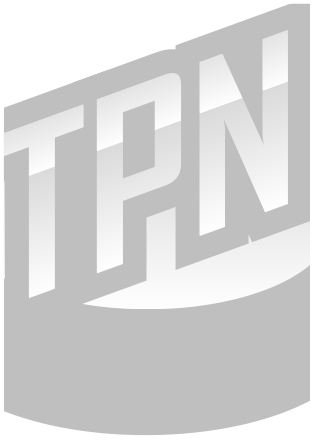 Living For The Grind: The East Coast League Is More Than Just Professional Hockey
By Allison Dawe
The ECHL or East Coast Hockey League is more than just "AA" hockey. It's a way for players to pursue a professional hockey career and potentially earn a call up to the bloodline of the NHL the AHL. This a league that is made up of hard-working, determined, true grind-it-out players that are truly dedicated to making a career in the game they love.
If you need proof that this is a league of commitment and dedication know this, according to the league's official website in the 2018-19 season rookie players were paid a minimum salary of $470 per week and for returning players $510 per week. This is a league of dreams, a league of players who share the dream of playing professional hockey, and that is a powerful thing.
If a player is interested in trying out for a team they have to advocate for themselves and reach out to the team General Manager to ask if there are any available roster spots and for the opportunity to try out. Hockey is a heart and soul game, and for ECHL players this couldn't be truer. While the East Coast seems like a far way from the NHL it's such a unique time in a player's life. Most of the teams are located in smaller cities, or even in the suburbs and that attracts a fan base unlike any other.
Having worked for the Manchester Monarchs for several seasons I can tell you that the fans are dedicated and count down the hours until puck drop. The players connect with the fans, some are invited to family dinners, holidays, and even go sledding with young fans on snow days and that is invaluable, it's a family feeling you feel the moment you walk into the rink. These guys are role models and are so accessible to fans from post-game autograph sessions, to holiday skating parties, to bowling nights the ECHL is dedicated and so connected to the fan bases in each of their markets. 
The return date(anticipated December 11th) of the ECHL is more than just something to look forward to, it's a lifestyle change for these players. When Covid-19 suspended the season ECHL players were left without a job. There was uncertainty about whether or not the season would resume when it would resume, and without any sort of timeline, many players were forced to reassess their career path. But we now have a date when the 2020-21 season will begin and that is the perfect motivation. In a time of chaos and uncertainty for so many reasons for East Coast players, this is an opportunity to bring fans entertainment, and smiles, something that was taken away from them with Covid.
The ECHL is such an important stepping stone on a player's hockey journey because it's a heart and soul league. Being here one day and traded the next, being called up or called down, from Newfoundland to Estero Florida, this is a league like no other. These players want to be a part of this because the window of opportunity to pursue professional hockey is so narrow, and maximizing it is so important. While it's by no means a glorious, glamorous experience that isn't what these players are seeking. Commitment to the game, and investment in yourself, that is what makes you stand out
One thing that's for sure, the ECHL is a league loved by so many and fans can't wait for it to make its comeback. 
Want to start your sports media career? Then Join The Puck Network!
There are openings to cover your favorite team(s) and earn school credits! If you are interested, then apply by filling out the form here: Join Our Team. What are you waiting for? Start your sports media career TODAY!
November 2nd, 2020
PICK A TEAM