SIGN UP FOR
OUR NEWS LETTER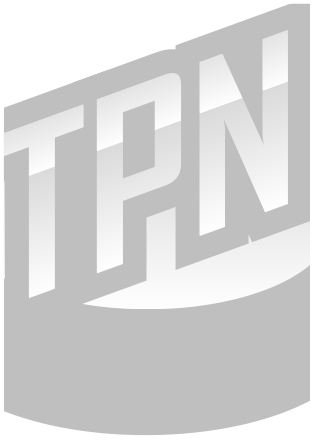 The Bruins, Built For The Future
By Allison Dawe
Having depth in a roster is key to any NHL team's success. A balance of young and veterans on the team is a match made in heaven. Looking at the different conferences this season it's easy to see the teams that have accomplished this. 
Give credit to the Boston Bruins, who have been drafting young players that many critics have had their doubts about, and it seems like they have struck gold. When you look at the lines Bruce Cassidy has set it seems like that balance of younger and veteran players has been pretty flawless all season.
With players off and on the COVIID-19 list it seems like the Bruins have maintained playing with a level of consistency each game. This is largely because of younger players, who bring not only speed, but physicality game after game. Watching a Bruins game is almost like watching hockey from decades ago.
You wonder if these younger players are inspired by their teammates like Brad Marchand, Patrice Bergeron, and former Bruin Zdeno Chara, who have never been afraid of conflict and certainly play a strong physical game. This old school brand of hockey is something that has benefitted the Bruins and definitely makes them a threat in the Eastern Conference. 
As far as goal scoring goes, the Bruins have proven that they have flexibility in their roster and truly on any night, any position could score. This has consistently been an organization focused on making moves that benefit them immediately and in the future. Cam Neely, and Bruce Cassidy have built this team for long term success, and this is largely credited to the younger players on the roster.
Charlie Coyle, Jake DeBrusk, Charlie McAvoy, Brandon Carlo and Matt Grezlyck are just a few players that the Bruins have locked into multi-year deals. Each of these players are currently ranked in the Top 10 scorers on the roster, an amazing accomplishment considering they are all under the age of 30.
To sum up the Bruins in the 2020-2021 season so far, they are relentless. Having a solid roster of young, talented, physical players is something that only strengthens the Bruins threat in the East, and other divisions. Currently, the B's are #4 in the Eastern Division. With a 7-3-1 home record and a 7-4-3 away record, they've remained consistent and I think that is a key word to define their style of play so far this season. 
With the league shifting to interdivisional schedules this season, every game can feel like a playoff game. Back-to-back games have proved to be a challenge for the B's, take a look at the shutout game against the Rangers on Sunday (2/14). The lack of offense is something Bruce Cassidy simply did not know how to address, "You see a game like that, as a coach you say, 'Are we tired? Or are we out of shape?'
And then you sort through it and realize there are some people out of the lineup that allow you to play faster so your team looks faster and crisper. "It's not an easy answer. I think it's a combination of a lot of different things. I think we're gonna struggle when our top line is off. It showed. They weren't in sync; the power play wasn't in sync." (NHL.com) That being said, it seems like these games are one-offs for the B's, while it's hard to watch, everyone can see something was off. This is when we see the young players step up in their next game.
My hot take from all of this, the B's will dominate in all of their games this week. With a schedule including the Penguins and Sabres there are plenty of chances to score, those are winnable games. The B's are in it for the long-run this season, while inner-conference games can get old, there is no doubt that their opponent pool will expand, and we can't wait to see them in the playoffs. 
Want to start your sports media career? Then Join The Puck Network!
There are openings to cover your favorite team(s) and earn school credits! If you are interested, then apply by filling out the form here: Join Our Team. What are you waiting for? Start your sports media career TODAY!
March 15th, 2021
PICK A TEAM