SIGN UP FOR
OUR NEWS LETTER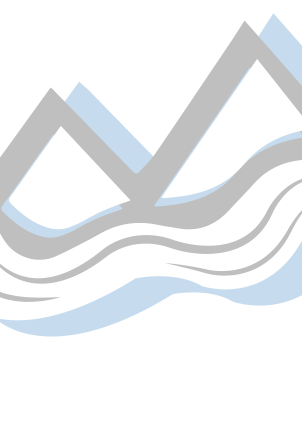 Star-ality Struck The Avs
By Richard Gonzalez
The Avalanche closed out their series against the Arizona Coyotes by beating them 7-1. The Stars scored seven unanswered goals to defeat the Calgary Flames 7-3. Ben Bishop is still deemed "unfit to play" as well as Matt Calvert. The Stars got on the board first and did not give up the lead throughout the game as they cruise to a 5-3 win to take game one of the series.
The Game:
Tyler Seguin scored the first goal of the second round of the playoffs. Nathan Mackinnon would even it up 64 seconds later, but the Avalanche could not stop the Stars as they would score two goals and take a 3-1 lead after the first. The second period did not bring any luck as Avalanche's goaltender, Philipp Grubauer, went down early in the period and had to leave the game with an undisclosed injury.
Pavel Francouz would come into the game. Gabriel Landeskog would make a quick move to tuck the puck into the Stars net, but the Stars would answer back to re-gain the two-goal lead. Mackinnon would get a late tip-in goal to put the Avalanche within one at the end of the second. Erik Johnson would go down a second time in this game and head back to the locker room. Johnson would return a few minutes after the third started. He seemed to be favoring one leg as he stated between whistles. He would not play in the third but stood on the bench. Avalanche defensemen, Nikita Zadorov would get out of position to take make a hit, which led to the Stars scoring their fifth and final goal of the game. The Avalanche pulled their goalie to make a late push, but the Stars blocked and cleared the puck away to secure the win.
Quote Of The Game:
"Our Brains were not turned on and we were not engaged," Coach Bednar said via Ryan S. Clark of The Athletic. "We expected to come out and be a lot better than that."  
Stats:
Grubauer made seven saves on ten shots before going down with an injury. Mackinnon (two goals and one assist), Landeskog (goal and assist) and Sam Girard (two assists) each had multiple points. Nazem Kadri and Miko Rantanen each had an assist. Francouz made 18 saves on 20 shots in his relief.
NHL's Three Stars:
1 )Alexander Radulov, two goals, including the game-winning goal, and one assist.  
2) Nathan MacKinnon, two goals and one assist.
3) Jamie Benn, three assists.
I would like to throw in Johnson as an honorable mention as one of the stars of this game. He gets hurt and returns. He gets hurt again and tries to return. He skates during the TV timeout and is determined that he cannot continue, but he stays on the bench to support his team.
Injuries:
Calvert was deemed unfit to play prior to that start of the game. Grubauer went down in the second and looked extremely in pain. He is not expected to be on the ice for practice. Johnson went down twice this game; I do not expect him to be on the ice for practice.
I would expect trade deadline acquisition, Michael Hutchinson to take on the backup role come game two. Hutchinson played 15 games prior to coming to the Avalanche. He posted four wins, nine losses, and one overtime loss. He had a GAA of 3.66 and a save percentage of .866. He also has played in four games with the Maple Leafs affiliate and posted a GAA of 1.98 and a save percentage of .943. He has played in two games with the Avalanche this season (one started and one in relief) and has a save percentage of .944 and a GAA of 1.00.
Analysis:
I am not too surprised the Avalanche dropped this game. Scoring 14 goals in two games and putting on a clinic like they did will get any team a complacent feeling. The Stars started off hard and fast and did not let up during the game. A 180 compared to the Coyotes. The Avalanche played sloppy and some core players seemed to be missing. Goaltending was not the best; moreover, Grubauer looked a little shaky. This was not the Avalanche's 100% game and they are a better team than what we saw in game one. It is easy to put the blame on this player and that player, but this is a team sport. Win as a team and lose as one. I would expect a faster and more intuned team for game two.
Next Game:   
Game two will be played on August 24, 2020, at 7:45(MT), at Rogers Place, Edmonton. The Avalanche will be home, and the Stars will be away.
Want to start your sports media career? Then Join The Puck Network!
Denver Avs is part of The Puck Network, which covers the entire NHL. There are openings to cover your favorite team(s) and earn school credits! If you are interested, then apply by filling out the form here: Join Our Team. What are you waiting for? Start your sports media career TODAY!
August 22nd, 2020
PICK A TEAM