SIGN UP FOR
OUR NEWS LETTER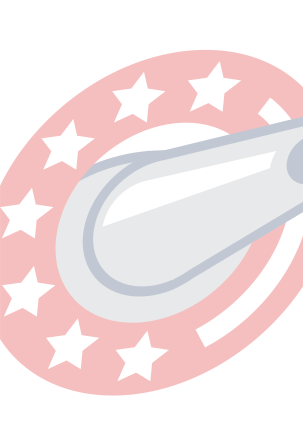 Cam Atkinson's Evolution
By: Nolan Graley
It's amazing how a player can be undervalued at the time they enter their respective league's draft and wind up becoming a star player for the team that picked them in the later rounds. It's a theme that spreads across all of sports. From Tom Brady and Richard Sherman of the NFL, to Manu Ginobli of the NBA, star players have emerged out of a draft where their talents were incorrectly diagnosed.
As for the Columbus Blue Jackets, they are more than happy with being able to call one certain star player a draft steal: Cam Atkinson. Columbus chose Atkinson as the 157th overall pick in the 6th round of the 2008 NHL entry draft. And while Atkinson did require some time to adjust his game to the top echelon competition that is the NHL, Atkinson has been able to evolve into one of the top forwards in not only central Ohio, but in the entire league.
Offensive Production
Atkinson played in 27 games his rookie season in 2011-2012 and put up 7 goals and 7 assists for 14 points. His sophomore season in 2012-2013 consisted of 35 games, with Atkinson scoring 9 goals and picking up 9 assists for 18 points. The young forwards consistency and hard work was noticed and appreciated, and the Blue Jackets would reward Atkinson with a permanent roster spot during the 2013-2014 season. Starting in 79 games, Atkinson would respond by piling up 21 goals and 19 assists for 40 points. Atkinson would continue to evolve during the 2014-2015 season, as he grabbed 22 goals and 18 assists for his second straight 20-goal/40-point season. Flash forward to this season, Atkinson has only played 66 games, yet has already set new career highs in goals, assists, and points (23,20,43) for his third straight 20-goal/40-point season. Atkinson broke his personal records with a 2 goals and an assist against the Detroit Red-Wings last Tuesday.

Earned Top Line Spot
A top line spot in the NHL means your team believes you are their most important piece to compete for the Stanley Cup. Its something that has to be earned by players who have proven their merit, very rarely does a player come into the NHL and immediately start on the top line (Connor McDavid is one recent exception). Atkinson has been moved up and down the line during his tenure in the capital of Ohio, but has proven himself to be an upper tier player this season. Atkinson has played the majority of this season on the top line with "The Jennerator" Boone Jenner and "Call of Dubi" Brandon Dubinsky, with the line being the undisputed best for the Blue Jackets.
Defensive Responsibilities
In his first full season in Columbus, Atkinson had a -4 +/- rating. He's worked vigorously to become an upper echelon player at both ends of the ice, and in the next season improved to a -2 +/- rating despite averaging over a minute more time on ice (15:47 to 16:59). This season, Atkinson has averaged 17:45 minutes of time on ice and has yet again posted a -2 +/- rating, with plenty of games left to improve.
Atkinson's personal evolution has been absolutely marvelous to watch. And like the aforementioned draft steals of the NFL and NBA, don't be shocked if Atkinson hoists his respective league's championship above his head, proving that the CBJ truly stole a player evolving into one of the most exciting to watch.
Follow us on Twitter! @BlueJacketsArmy
Like us on Facebook! Blue Jackets Army
PICK A TEAM