SIGN UP FOR
OUR NEWS LETTER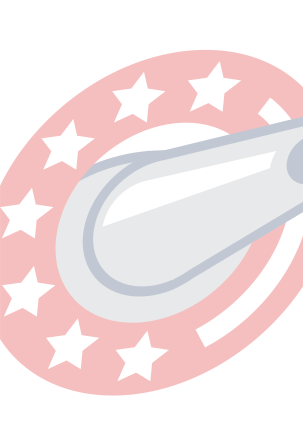 Season Review: Brandon Saad
By: Nolan Graley
The Columbus Blue Jackets endured yet another disappointing season. The CBJ finished the season with a 34-40-8 record, ranking them dead last in the Metropolitan Division. And while you could make the argument that injuries to top stars and starting off 0-7 which lead to the firing of Head Coach Todd Richards are the reasons the Blue Jackets suffered another disheveled season, you can not make the argument that bringing in Brandon Saad from the Chicago Blackhawks was a reason. Saad played the best season of his career in his first year in central Ohio, and was awarded by representing Columbus at the 2016 NHL All-Star tournament. Allow me to break down (and grade) Saad's first year for the Blue Jackets.
Offensive Grade – A
Brandon Saad played the best offense in his NHL career, and set new personal records for goals (31) and points (53). Now, keep in mind how he previously played on the top line of Chicago. That line consisted of Saad on one wing, veteran Marian Hossa on the other, and the Captain of three time Stanley cup champions: Jonathan Toews. His career best in goals during a three year stint in Chicago was 23. He bested that number by 8 playing for a team that never once during the season was leading their division. And while his 22 assists this season certainly is a downgrade from the 29 he scored last season in the Windy City, you once again have to look at that Chicago team and understand Columbus just isn't ready to belong in the conversation with that Blackhawks club. Saad took a different role in Columbus, and while he attained less time on ice as he did last season, he averaged only two seconds less than he did.
Defensive Grade – C
Saad's role on the defensive side was at first much smaller than it became as the season progressed, an admitted mistake by Columbus Head Coach John Tortorella. Saad ended the year with a 1 +/- rating, tied for the team lead with forward Matt Calvert of any player who played at least half of the season. Saad also attained a new career best in faceoff percentage with 55.9.
Special Teams Grade – B
Brandon Saad helped make the Columbus Power-Play effective, scoring 6 Power-Play goals (a new season best). Saad did however score 0 short handed goals, and was largely misused by John Tortorella on the penalty kill for the first half of the season. Next season Saad should be able to achieve a short handed goal as his speed and shot accuracy are a dangerous weapon for a team trying to take advantage of the extra man.
Next season Saad could emerge as a full blown NHL superstar. He has all the gifts and continues to get better in every season. Only time will tell if Saad can fully reach his potential. I just know for sure I'll be keeping an eye on number 20 for the C! B! J!
Follow us on Twitter! @BlueJacketsArmy
Like us on Facebook! Blue Jackets Army
PICK A TEAM