SIGN UP FOR
OUR NEWS LETTER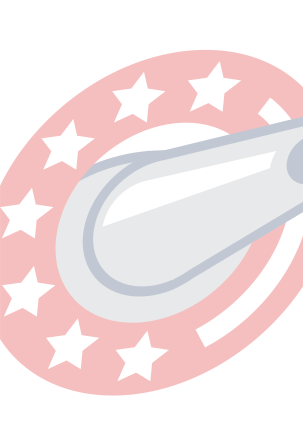 Season Review: Cam Atkinson
The Columbus Blue Jackets suffered another disappointing season, finishing 34-40-8, ranking dead last in the Metropolitan Division and 27th overall. While the blame has been tossed from injuries to star players to Head Coach John Tortorella. Arguably the brightest spot for Columbus all year was the emergence of Columbus's top line, with Cam Atkinson evolving into a superstar. Atkinson took his game into a whole new gear playing alongside Brandon Dubinsky and Boone Jenner, and became one of if not the most reliable weapon for the Blue Jackets. Lets explain (and grade) Atkinson's breakout season.
Offensive Grade – A
Cam Atkinson surfaced as one of the Jackets best offensive players, breaking his previous career best in Goals (27), Assists (26), and Points (53). Atkinson played in 81 games for Columbus and was awarded with his stellar play by being placed on the top line with aforementioned Dubinsky and Jenner. Cam scored his third career hat trick in a game on January 25 against the Montreal Canadiens and tallied his third consecutive season with 20+ goals and third straight 40+ point season.
Defensive Grade – D
All in all, the Jackets were collectively horrible defensively. Only two forwards finished with a positive +/- rating and, unfortunately, Atkinson was not one of those. Atkinson finished with a -8 +/- rating. The reason Cam doesn't get a failing grade is because his rating isn't entirely his fault. Atkinson was able to create turnovers and takeaways from opposing players, utilizing his speed and stick handling to do so. Atkinson wasn't as bad as the stat says he was, so we give him at least a passing grade.
Special Teams Grade – B+
Atkinson was a key component of the Jackets special teams unit and was able to respond under the pressure. Atkinson's 4 PPG ranks only fifth on the team, but his 2 SHG rank him at the top on a list of only two people (the other being linemate Boone Jenner). Atkinson also attained one of the Jackets two total over time goals (Scott Hartnell attained the other). Cam's speed can create opportunities even for other players, as his 6 assists on the Power Play ranked him fourth among forwards, fifth on the team overall.
So in short: Yes it was another down season in central Ohio. However, Cam Atkinson and the emergence of that top line could bring success to Columbus if they continue to evolve and mature their respective games. Cam Atkinson has the potential to be the pivot point of the turnaround. Lets all just hope he does.
Follow us on Twitter! @BlueJacketsArmy
Like us on Facebook! Blue Jackets Army
PICK A TEAM