SIGN UP FOR
OUR NEWS LETTER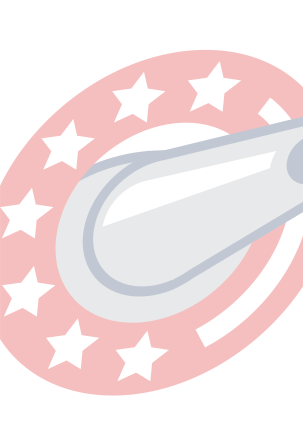 How Head Coach John Tortorella Can Bring CBJ Back To Playoffs
By: Nolan  Graley
The Columbus Blue Jackets have missed the playoffs for the second consecutive season as they finish 34-40-8, 8th in their division and 27th out of thirty in the entire NHL. After starting the season 0-7, Columbus parted ways with former Head Coach Todd Richards and hired John Tortorella to be his replacement. And while Tortorella did finish with a 34-33-8 record, it just wasn't enough for Columbus to be competitive. But, believe it or not, Tortorella CAN bring the Blue Jackets back into playoff contention and even into a spot. He can make Columbus the next Cinderella story, much like the Florida Panthers of this season. It may sound crazy, but allow us to explain.
Tortorella Can Have His Training Camp
Last season, Tortorella didn't start the season as the HC of the CBJ. Tortorella was hired eight games into the season. The Blue Jackets trained the entire summer playing in Richards' system, only to have to learn Tortorella's system before they won a single game. Now that Tortorella will start this season as the HC, he can have the entire summer to train a relatively young team a system they were halfway familiar with last season. Which is a HUGE bonus, rather than trying to train a team a whole new system while they are playing games at the highest level.
Tortorella Can Improve Special Teams
The Columbus Blue Jackets special teams last season was dreadful. Columbus ranked 21st in Power Play Percentage (PP%) with a 17.3 and 19th in Penalty Kill Percentage (PK%) with an 81.0. During Tortorella's last coaching stint during the 2013-2014 season with the Vancouver Canucks, Vancouver ranked 9th in PK% with an 83.2. They were, however, ranked 26th in PP% with a 15.2. During Tortorella's 6 year stint with the New York Rangers from 2008 to 2013, The Rangers had the number one PK% in those six years with an 85.1. And while the PP% has never been a bright spot for Tortorella (Even his stint with the Tampa Bay Lightening ended with only a 18th place ranking between 2000-2008), he can emphatically improve the Penalty Kill to ignite the turnaround.
Currently Has Deepest Roster In CBJ History
Think about this for a second: The Columbus Top Line consisted of Cam Atkinson – Boone Jenner – Brandon Dubinsky. Blue Jackets Captain Nick Foligno ranked 5th on the team in assists (25) and 7th in points (37) playing on the third line. All-Star Brandon Saad turned in his best season playing the majority of the season on the second line. Factor in d-man acquisition Seth Jones playing on the first pairing of d-men while former assistant captain Jack Johnson plays on the second pairing and first round pick Zach Werenski's success playing with the Blue Jackets' AHL affiliate Lake Erie Monsters, along with the surprise success of rookie goaltender Joonas Korpisalo to backup former Vezina Trophy winner Sergei Bobrovsky, and you have what is easily the deepest Blue Jackets roster in franchise history.
John Tortorella has all the tools at his disposal to make the CBJ a legitimate playoff contender. He's got the track record of a proven Head Coach in the NHL and has a young, talented team under his wing. And while this season may not have gone his way, next season should be a different story. Hopefully, we hear the Cannon fire in the playoffs, while we all cheer "C! B! J!".
Follow us on Twitter! @BlueJacketsArmy
Like us on Facebook! Blue Jackets Army
PICK A TEAM