SIGN UP FOR
OUR NEWS LETTER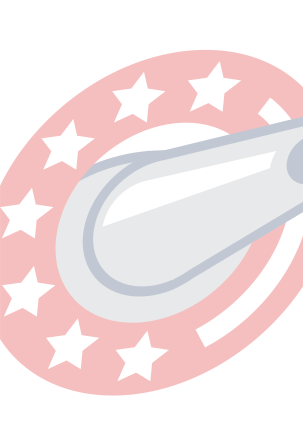 Zach Werenski November's Rookie Of The Month
By Victor Cabrera
The 19-year-old Michigan native was selected 8th overall in the 2015 NHL entry draft by the Columbus Blue Jackets. This rookie started the season right last month recording an assist in his first NHL game. In his second NHL game, he scored his first NHL goal. In his third game, he recorded his first career multi-point game. November was more noticeable as the Blue Jackets had their best month of November in the franchise's history. Another notable accomplishment in November was the 10-0 win over Montreal which was the biggest score margin Columbus had ever won a game by and the franchise's goal record in a single game. The win over Montreal was also the Canadians' first regulation loss of the 2016-2017 season. Zach Werenski had two assists in that dominating win. Columbus record month was a 9-2-3 performance through November.
In the month of November, Werenski played all 14 games amounting to 3 goals and 7 assists for 10 points. One of his more notable goals was when Columbus hosted the Ducks in which Werenski scored the overtime game winner his first game-winning goal and an overtime goal. Werenski really set the cannon off at Nationwide Arena with his goal. He's managed to find himself on the score-sheet with the team playing so well. Columbus currently sits third in the Metropolitan Division and fourth in the Eastern Conference. As the team has found their rhythm for consistently picking up the win. Currently, on the season the rookie has played 22 games in which the defender has 5 goals and 13 assists for 18 points. He's been very lethal on the power play for the Blue Jackets. Three of his goals are on the power play and he has five assists on the power play for 8 points when Columbus has a man advantage. This has earned him the NHL's award for Rookie of the Month. With that award in the second month of the season, Werenski could be in contention for the Calder Memorial Trophy awarded to the season's best rookie. Although the season is still young his performance thus far has been excellent.
Werenski should aim to score 10 goals and 25 assists this season. If the power play can remain hot for Columbus he should be able to achieve the previous prediction. With his long ice time, he has a much higher chance to get on the score sheet. If he can keep making the cannon go off at Nationwide Arena and across the league, he will be one of the top candidates for the Calder Memorial trophy and hopefully, he can earn the prestigious award at the end of the 2016-2017 season.
Want to be an Editor or Writer? Join The Puck Network!
Blue Jacket Army is part of The Puck Network, which covers the entire NHL. There are openings to cover your favorite team(s) and earn school credits! If you are interested, then apply by filling out the form here: Join Our Team
December 5th
PICK A TEAM