SIGN UP FOR
OUR NEWS LETTER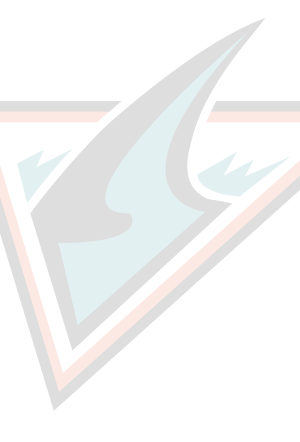 Defensive Trouble
By Victor Cabrera
San Jose would announce that defensemen Dylan DeMelo would be out 6-8 following a wrist injury sustained on January 10th at Roger's Place against the Edmonton Oilers. DeMelo has suffered a broken right wrist after suffering a slash. DeMelo had played 15 games so far this season in which he had four points (1 goal and 3 assists) but right now will be shelved at an inconvenient time for San Jose.
Tim Heed made his NHL debut as he drew into the Shark's lineup on January 11th vs the Calgary Flames to replace DeMelo. Heed had 19 shifts for a final ice time of 16:29 in which he recorded a single shot. He's gotten his feet wet but will have a tough task playing for an NHL team who is very good defensively. The veterans alongside him should be able to help him in his defensive play.
Marc-Edouard Vlasic was activated from injury reserve on January 10th after being out since January 31st. Vlasic had suffered an upper body injury and missed three games due to his injury. The defenseman has been given a heavy workload averaging nearly 26 minutes in his first two games back (Edmonton and Calgary) but there could be changes due to DeMelo's injury. Vlasic has played 37 games for 3 goals and 8 assists a total of 11 points on the season so far. Two of his goals are game winners one of them in overtime and he's also out on the ice for the power play. Hopefully, the injury does not stop him offensively as it's clear that he is in good shape to play the minutes he has since returning.
David Schlemko was placed on injury reserve with an upper body injury on January second but has not played since December 31st against the Kings. The Sharks are yet to release any information on his return. Schlemko has played 30 games for the team has 1 goal and 7 assists for 8 points. He is a veteran and it would be good for him to draw back in the lineup but only if he is ready.
Mirco Mueller who had joined the Sharks from the Barracuda (AHL Affiliate) due to the defensive injuries was reassigned back to AHL. Mirco has played four games in the NHL this season recording a goal and assist for two points. This news was announced after DeMelo's injury was confirmed.
It looks as Peter DeBoer will be going with Brent Burns, Marc-Edouard Vlasic, Paul Martin, Brenden Dillon, Justin Braun and Tim Heed for his 6 defenders on the 20 man game roster. It doesn't look as Mueller will come back to the NHL club but he could be recalled. Schlemko's status could change and he could be ready to hit the ice in the upcoming games. The Sharks have a good defensive core and depth and the team should be able to manage with the lineup changes. It is a setback all injuries are but good NHL teams are able to battle through it and can succeed, the Sharks will have that obstacle to overcome.
Want to be an Editor or Writer? Join The Puck Network!
Bay Sharks is part of The Puck Network, which covers the entire NHL. There are openings to cover your favorite team(s) and earn school credits! If you are interested, then apply by filling out the form here: Join Our Team
January 18, 2017
PICK A TEAM