SIGN UP FOR
OUR NEWS LETTER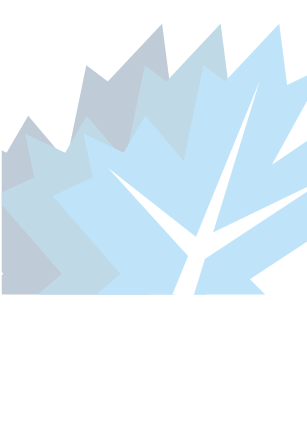 Toronto Maple Leafs 2016 Preview
By Trevor White
With the 2016/17 season upon us, it's time to take a look at how the Toronto Maple Leafs shape up this year. I was planning on waiting to see how Auston Matthews did in the pre-season to pass judgment, yet the way he has played with Team North America thus far in the World Cup, well that would be enough for me to suggest he is ready to jump right into the lineup. He is dynamic, has tremendous vision, and has an impeccable hockey IQ. There is one more thing, he showed a touch of fearlessness coming to his (current) team mate's defense after his (soon to be) teammate Roman Polak ran a fellow U-23er into the boards. So add some gumption to the list of things this kid possesses.
As a Leaf fan, I could gush about Matthews all day, but alas I will do my best to pass a fair and unbiased opinion in my season-opening article. Let's move on to the rest of the team, shall we?
Forwards
As the team sits right now, this is how I see the forward lines shaping up to start this season:
James van Riemsdyk – Tyler Bozak – Leo Komarov/William Nylander
Milan Michalek – Nazem Kadri – William Nylander/ Mitchell Marner
Matt Martin – Auston Matthews – Joffrey Lupul
Peter Holland/Joffrey Lupul – Brooks Laich – Nikita Soshnikov
Now before the laughter starts, let me explain. I have been paying close attention to Willy Nylander this offseason, and the dude is a beast in the weight room. He has easily bulked up by 10-15 pounds this summer, this is why I have him on the first line possibly. Now again, this is to start the season which is also why I could possibly see Lupul there with Matthews to start the season. I have Matt Martin playing with Matthews because let's face it, that's why he is here, to protect the investment(and he instills the fear of Howe in people skating with their head down), and kill penalties. That 3rd line insulates Matthews with two more than capable veterans. And if Lupul stays healthy, playing with a mucker and a dynamic player like Matthews could net him a decent season and up his trade value.
There are three interesting questions looming for coach Babcock however. What do you do with Peter Holland, who is a valuable big body center and PK guy, and Nikita Soshnikov, a guy who looks like he could develop into a Phil Kessel type sniper? I have him on the 4th line, but that is only out of necessity due to the eclectic mix of youth requiring veteran presence within the lineup. Don't be surprised if after a few trades here and there he moves up to the 2nd line. The logic being that Lupul, Holland, and Michalek could go by the trade deadline.
The third choice is quite possibly the most interesting. What to do with Marner? Here is a unique situation involving a kid who has accomplished near everything you can in junior hockey, having blown away the OHL in scoring, represented Canada at the World Juniors, and won the Memorial Cup with the London Knights leaving some to feel he will no longer develop in the OHL. HOWEVER, he cannot be sent to the AHL as he is too young. It's either Leafs or bust essentially. What to do? One option is the Matthews is eligible for the American league having played in Europe last year, therefore already having a "pro" season under his belt. That, however, is just no. I, however, would not be surprised to see him sent back to London, not because he can't cut it, but out of necessity.
Defense
Jake Gardiner – Martin Marincin
Nikita Zaitsev/Frank Corrado – Roman Polak
So the first pairing is pretty much a given. Hunwick had a tremendous stabilizing effect on Rielly's play last year, with whom we were paired after the February trade of Dion Phaneuf. They appear to compliment each other perfectly, and I would not be surprised in the least to see this pairing as the top PK pair as well. Gardiner and Marincin will have the same kind of complimenting deal, one skates like the wind and the other more an anchor. Marincin was brought on as roster filler last year, and quickly endeared himself to the coach with his dependability in all situations. Not bad for "filler" eh? Finally, we come to the 3rd pairing. Big boy Roman Polak will probably with partnered with a platoon of Nikita Zaitsev and Frankie Corrado. Polak is big, great on the PK, good presence for the younger guys, and hey, like and NFL lineman scooping up a fumble and running it in, who doesn't like watching the big guy rumble up the ice and score once in a while?
Zaitsev is more than likely going to start the season as the 7th defenseman. That being said, Coach Mike Babcock has a reputation for rewarding young guys is they bust their lug nuts. For the first time, in years, I have to say this blue line looks fairly stable. Good mix of anchors, two-way, and offensive defensemen. Expect Morgan Rielly to get 45-55 points this year knowing he has stability in his contract and a coach who has tons of faith in his game.
Goaltending   
Okay, we can stop laughing now. Seriously guys, the "Guess what time it is? 7 past Bernier" and "best 50-minute goalie in the game" jokes are Anaheim's problem now. In what is widely considered to be the best trade of the offseason, the Leafs took advantage of the Ducks' problem: two #1 keepers, acquiring Frederik Andersen, and sending Jonathan Bernier and Pittsburgh's first-rounder to the Ducks in return. Now instead of having Garrett Sparks or Antoine Bibeau fight it out for limited playing time, management went out and signed established backup Jhonas Enroth in order to have Sparks and Bibeau further develop in the American league.
All in all, the Leafs have vastly improved over last year. They clearly played better after the kids came up. Management pulled a rabbit out of the hat this summer with acquiring Andersen to shore up the goaltending. Speaking from 24 years of experience as a player, never underestimate a young team with good goaltending. This leads me to believe that it is entirely possible the Leafs MAY contend for the final wild card in the Eastern conference. That being said, do not be surprised if they end up with another top 5 pick. Expect JVR, Kadri, and Rielly to be top three in team scoring this season, with more of a defensive focus on the roster. It may not be glorious now, but it'll be worth the wait in a couple years.
Want to be an Editor or Writer? Join The Puck Network!
Just Leafs is part of The Puck Network, which covers the entire NHL. There are openings to cover your favorite team(s) and earn school credits! If you are interested, then apply by filling out the form here: Join Our Team
PICK A TEAM