SIGN UP FOR
OUR NEWS LETTER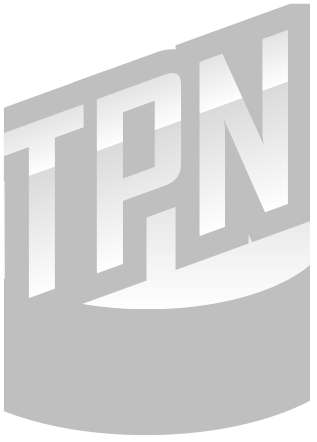 Off-Ice: Zach Tolkinen
By Allison Dawe
Growing up in one of the hockey capitals of the world, Minnesota, hockey is simply apart of the culture. Kids lace em' up early, and it's easy to see why this early experience with the sport creates a lifelong love.
Zach Tolkinen was skating by age 3 and with his Dad being a high school hockey coach he grew up with the sport. Days off from school turned into the perfect opportunity to skate with his Dad's team and skate alongside and the guys he looked up to. Zach would learn new ways to tape his stick and follow their moves. Every winter his Dad would build an outdoor rink and if you weren't skating their you'd be skating on the frozen lakes and ponds. Zach remembers how after school you would skate with your friends and family for hours until you had to go in for dinner and work on homework.
He knew early on that hockey was all he wanted to do. These memories are so powerful because it's a moment in time when nothing else matters. Zach started to play organized hockey in second grade for the Centennial Youth Hockey Association and later spent his high school career played for Centennial High School. 
Zach began playing in the NAHL (National American Hockey League) after high school. He spent the first year on the Owatonna Express and then played for the Fairbanks Ice Dogs. Playing for both of these teams gave Zach the opportunity to grow as a player and really focus on his goal to play college hockey.
He credits his time in the NAHL with helping him improve both on the ice and in the weight room. This was his first time being away from home and Zach says this helped him grow up.  He wasn't ready to play college hockey after graduating high school so these two years in the league were critical to help him prepare for the next level. 
Many hockey players have big dreams for their future, Zach dreamed of playing in the NHL. But as you get older and have more playing experience sometimes that dream can shift. Zach shifted that goal and focused on trying to be a junior hockey player and getting a Division I scholarship. 
Zach achieved that dream of playing Division I college hockey and spent four years wearing a Quinnipiac sweater. He loved his time there and his most memorable moment on this roster was the entire 2013 season. The team was loaded that year and remained a top ranked team nationally. The season ended with a loss to Yale in the National Championship game, but it was an amazing ride. While the road to playing Division I isn't an easy one, when you get there it is such a rewarding feeling, and for Zach this couldn't be truer. It was his Sophomore year at Quinnipiac that Zach began to realize he had what it takes to play professional hockey.
 After college Zach began his professional hockey career in the ECHL (East Coast Hockey League) with the Elmire Jackals. The ECHL is a tough league, "the league is better then people give it credit for but it's a grind. There is a lot of travel, some places more than others, and most of that travel is on the bus." This is where he wanted to be, and there is no feeling then achieving a dream you have had for so long.
One thing that stands out about this league are the stories, every player will tell you countless stories about their time in the "Coast". From stories of travel mishaps or older rinks that aren't the best to play in, these memories are irreplaceable, "there are a lot of different stories that guys laugh about a long time after and you wish you could go back and do it again, as crazy as it sounds." This is a league of players who are tough mentally, it's so key to finding success and really enjoying every minute of pro hockey. You will hit adversity, but you have to learn to laugh it off and do the best with what you have. I think this really sums up the league, it's a grind but you have to enjoy every minute of it. 
It's always interesting to hear advice about extending your career and playing professionally, Zach's response to this speaks to hockey players at all levels of the game. Work hard and be a good teammate. It's a lot tougher to cut a player who cares about his teammates and brings his best every day.
I think you have to find a role on a team and be the best at whatever it is you do. If you're a scorer then you better score. If you're a checking forward be physical and be a plus player. If you can do your job, from there you can add tools to your tool box. Maybe you were a top line scorer in college but you get to pro and you need to adapt to a role on the third line. If you can do that well, all of a sudden you're in the lineup every night and you can showcase that you can do that and add a scoring punch that can move you up the lineup and keep your confidence.
Likely at the next level you will be slotted in that 3rd or 4th line role again and now you know you can do that and coaches recognize that. Don't be a one trick pony unless you are the best in the world at it. This is true in so many aspects of your life, work hard, take time to care about those around you, and always work to be your best. 
Mindset is such a key part of the game. COVID has halted the world of hockey just like everything else. Zach was playing on the Maine Mariners during the 2019-20 season and they have decided to suspend their season. Zach has taken his talents to a hockey training company in Minnesota. He is hopeful he can continue playing next season and excited about the future, and that is so key especially right now. The hockey world is unpredictable but being excited and focusing on your goals will only bring you success. 
Want to start your sports media career? Then Join The Puck Network!
There are openings to cover your favorite team(s) and earn school credits! If you are interested, then apply by filling out the form here: Join Our Team. What are you waiting for? Start your sports media career TODAY!
April 3rd, 2021
PICK A TEAM