SIGN UP FOR
OUR NEWS LETTER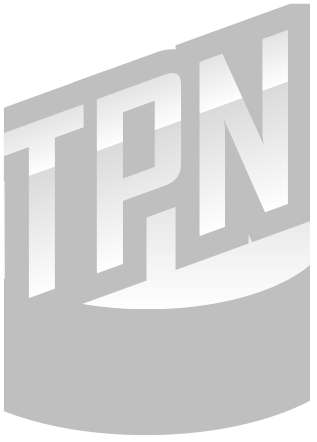 Terrence Wallin: Leading A Hockey Evolution
By Allison Dawe
Terrence Wallin's hockey story starts in Yardley, PA just outside of Philadelphia. He started skating at 20 months old and with two older brothers who played hockey didn't have a choice. Terrence spent a lot of time at the rink watching his brothers play, he was the kid we all know in the rink who always had a stick in his hand and would be running around getting yelled at. He loved hockey and it was all he knew. Terrence followed in his brothers' footsteps and played for the Pennsbury Falcons a local youth hockey league. But he needed to challenge himself, so he began playing AAA for the Mercer Chiefs from 2005-08. After that Terrence made the jump to the Gunnery School where he split his Freshmen season playing for the Long Island Gulls. 
Playing at the Gunnery was critical for Terrence, its where he was scouted by colleges and ultimately chose to attend UMass Lowell. The team made appearances in NEPHSC all 3 years and Terrence went to the USA Festival camps 3 out of his 4 years on the team. Coming from a small private school and playing for a big public university seemed like a huge jump, but it worked out well for Terrence.
He chose Lowell because he loved the coach he was recruited by, Blaise McDonald. Terrence had a standout Freshmen year, he grinded, and earned his spot on the roster and was the only Freshmen to appear in all 38 games. His numbers that season were impressive, 25 points on 8 goals and 17 assists. And to top it all off, he attended the Flyers development camp that summer. During those 4 seasons UMass Lowell was on a tear, winning many out of conference games, 2 Hockey East Titles, and a Frozen Four Title. 
It was during his Freshman year that Terrence set his sights on a pro career after college. When you're trading off Rookie of the Week titles with Johnny Gaudreau, and Scott Wilson. It's a clear sign that you're a top player and this inspired Terrence to move forward in his hockey career after college. He was invited to Flyers Training camp his Freshmen season which was absolutely a reinforcing factor that playing professionally was achievable. 
Terrence's last three years at UMass Lowell were a challenge and fighting for a spot in the roster continued to push his game to new levels but this is exactly what he needed, "I haven't produced, I haven't played a ton, I can't finish my hockey career like this," that determination got Terrence a contract after college. He was cut but this wasn't the end of his pursuit, it was his time on the Peoria Riverman in the SPHL that saved his career. These experiences taught Terrence to roll with the punches, "It's never easy but if you can understand that and work through it, you can do good work on and off the ice." Embracing the hockey lifestyle from bus rides, to hotel stays, and team meals Terrence took in every moment because there's nothing like it. 
The hockey lifestyle is still a big piece of Terrence's life today, after coaching at clinics for several years he decided he wanted to, so he built Evolution Hockey, which is focused on skill development on and off ice and providing high quality training for youth hockey players in Southern Maine. Terrence's mission and the driving factor behind Evolution Hockey is to grow the game in Maine, "I want to grow the game in Maine because it feels like it should be such a huge sport up here and it hasn't gotten to the level I feel it can." After instructing at Hill Hockey Clinics located in Massachusetts, Terrence decided he wanted to teach his own clinics and he has never looked back. 
While playing takes dedication on so many levels, the goal of Evolution Hockey is to try and shift that culture to be centered around hard work and fun. Terrence's own evolution in his hockey career inspired him to build Evolution Hockey from the ground up, "My pro career started at the very bottom and I got the chance to play in the second-best league in America. To me, the best way to describe that was "evolving". Helping youth hockey players add depth to their game through tips and skills has been the focus from day one.
Social media has been key for the growth of Evolution Hockey, weekly clips help players develop new skills and are designed to be fun. If you want to see interactive, engaging, and exciting social media check out the Evolution Hockey channels, they are managed by Terrence and the content is top-notch.  
Terrence hopes that Evolution Hockey can be a piece of changing the hockey culture.  Coaching is what sets this brand apart, Terrence brings in players who have played in college and professionally and this creates an environment centered around working hard and having fun,"We want a family culture where the rink is kids and parents happy place." Terrence enjoys being a mentor for kids but not a coach, "I don't have to tell kids they are cut, not playing, sitting them, I just go on a sheet of ice and get the most fun version of all of these kids."
And the best part of it all, Terrence has built this himself, from social media content, to clip creation, and email responses, even reserving ice time, it's a one man show, and he wouldn't have it any other way. Evolution Hockey is changing the game and we can't wait to see youth hockey continue to thrive in Maine. 
Want to start your sports media career? Then Join The Puck Network!
There are openings to cover your favorite team(s) and earn school credits! If you are interested, then apply by filling out the form here: Join Our Team. What are you waiting for? Start your sports media career TODAY!
May 16th, 2021
PICK A TEAM